For reasons I go into in another post, I recently made a new darkbox to facilitate making tintypes in the field. That ordeal is a different story, but here are the best results from my first day of relative success with the new gear.
To try and escape the heat of the Phoenix valley I like to head up past Flagstaff to the higher elevations and cooler temperatures there. Slightly cooler. I didn't realize that the ruins of Wukoki Pueblo in Wupatki National Monument are quite a bit lower than I thought, and it still got up to 95F or so the day I made this tintype, about 20 degrees warmer than my campsite 4000ft higher in the San Francisco Peaks.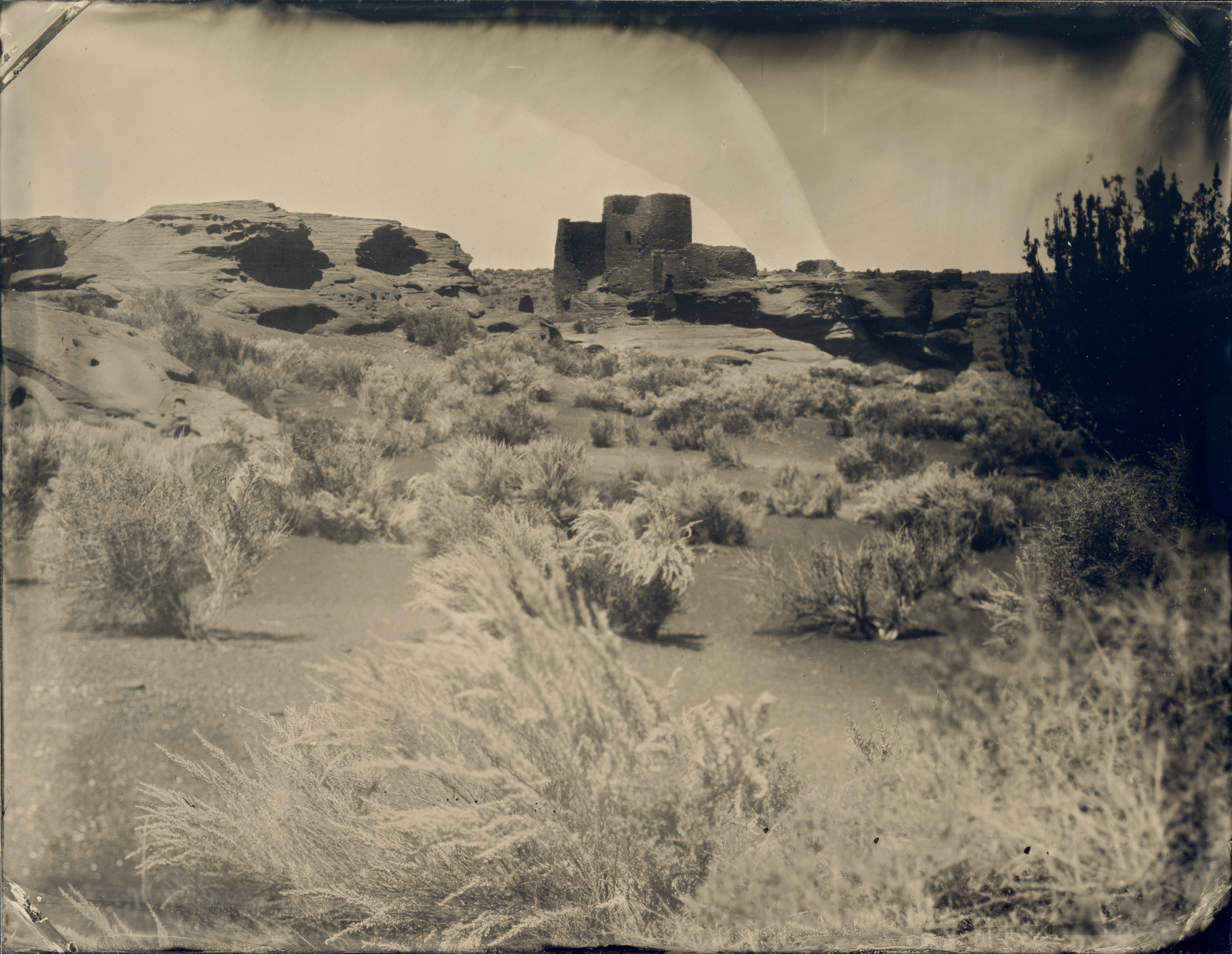 Since I had one more day left on my annual National Parks Pass I headed up to the South Rim of the Grand Canyon.
(The National Park Service has a number of passes that are phenomenal deals – for most folks, $80 gets you into all 400+ National Park Service locations around the country for a year. If you're over 62, it's $10 for life. Several other categories, including 4th graders, get in free. Even at $80, can you think of a better deal? Seriously, I've driven to the Grand Canyon to have a quick look just because I can.)
I still have issues with the darkbox, and I need to get better at pouring chemistry in the small space, but these definitely represent progress from earlier trips!