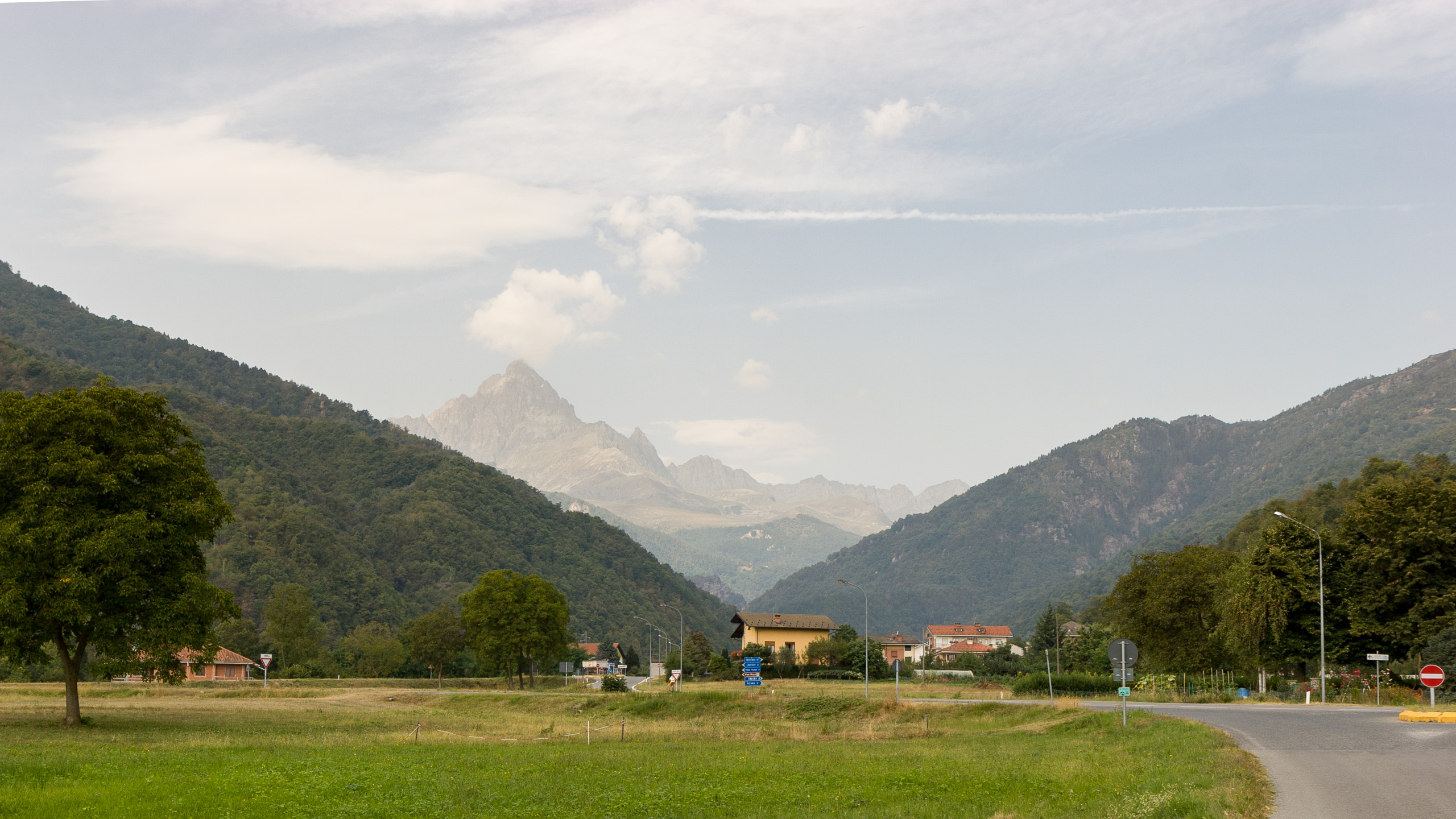 Today didn't work out as planned. The idea was to take a bus from Saluzzo to Paesana, then take another bus on up the valley to Crissolo. From there I was hoping to get some nice fresh alpine air and hike around with an amazing view of Monviso, a jagged mountain and birthplace of the Po river.
Didn't read the bus schedule carefully enough, though, and didn't notice that the bus I needed at 10:15 only ran on Fridays; the next bus to Crissolo wasn't until mid-afternoon. So… I decided to walk: 12 km along the road, and 700m UP the mountain.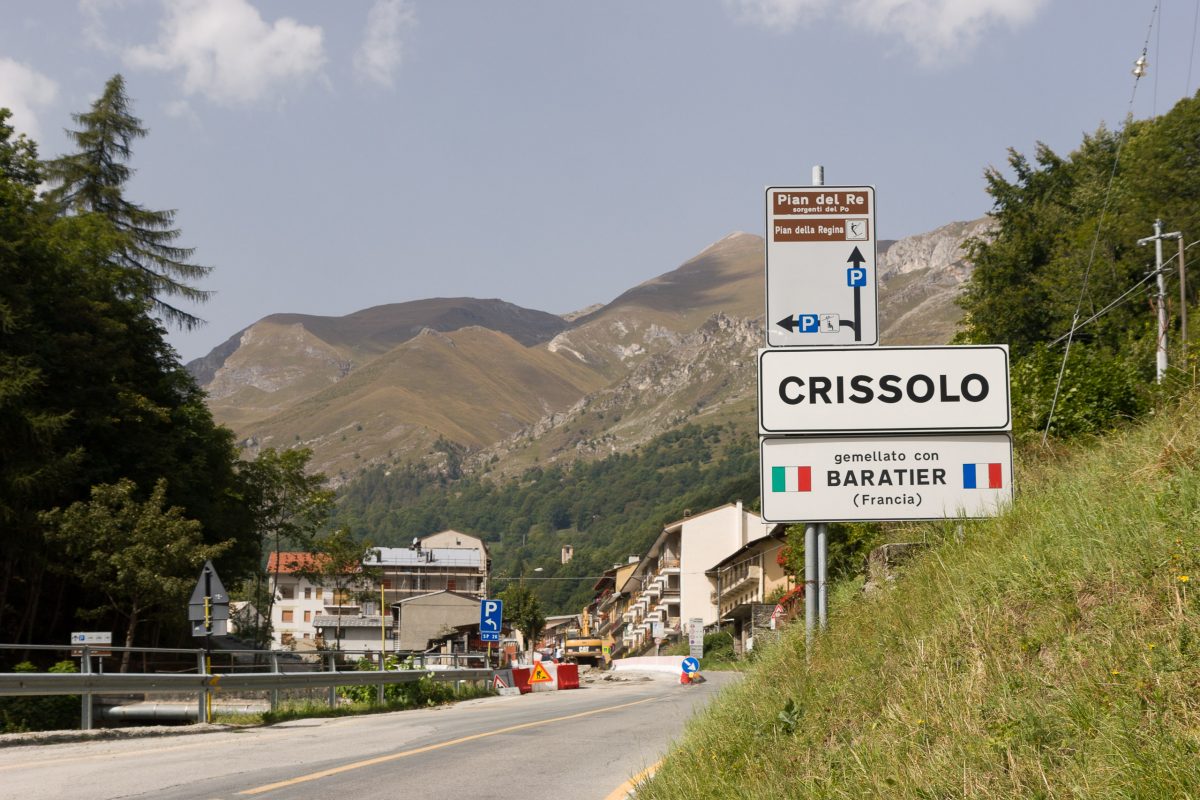 I made it (only had my small day pack, of course), but when I got there I couldn't see the %$!@ mountain! It was hiding behind some lower hills. Perhaps I would have gotten a better view up the road from Crissola, but a) I was exhausted already, and too much sun, and b) the only bus back was at 14:45. By the time I got some wine and water to accompany my focaccia, cheese, and prosciutto it was already nearly 14:00, and I had no desire to wait another three hours for a bus at 17:45.
So I had my modest picnic and caught the next bus down the mountain. Not really the alpine trek I had in mind, but at least good exercise.
Found two new uses for my GPS device. First, to help me know which unmarked bus stop is the one I want, and secondly, to provide an impromptu map when the bus I want doesn't go on Wednesdays and I decide to hike off into the mountains on the spur of the moment.