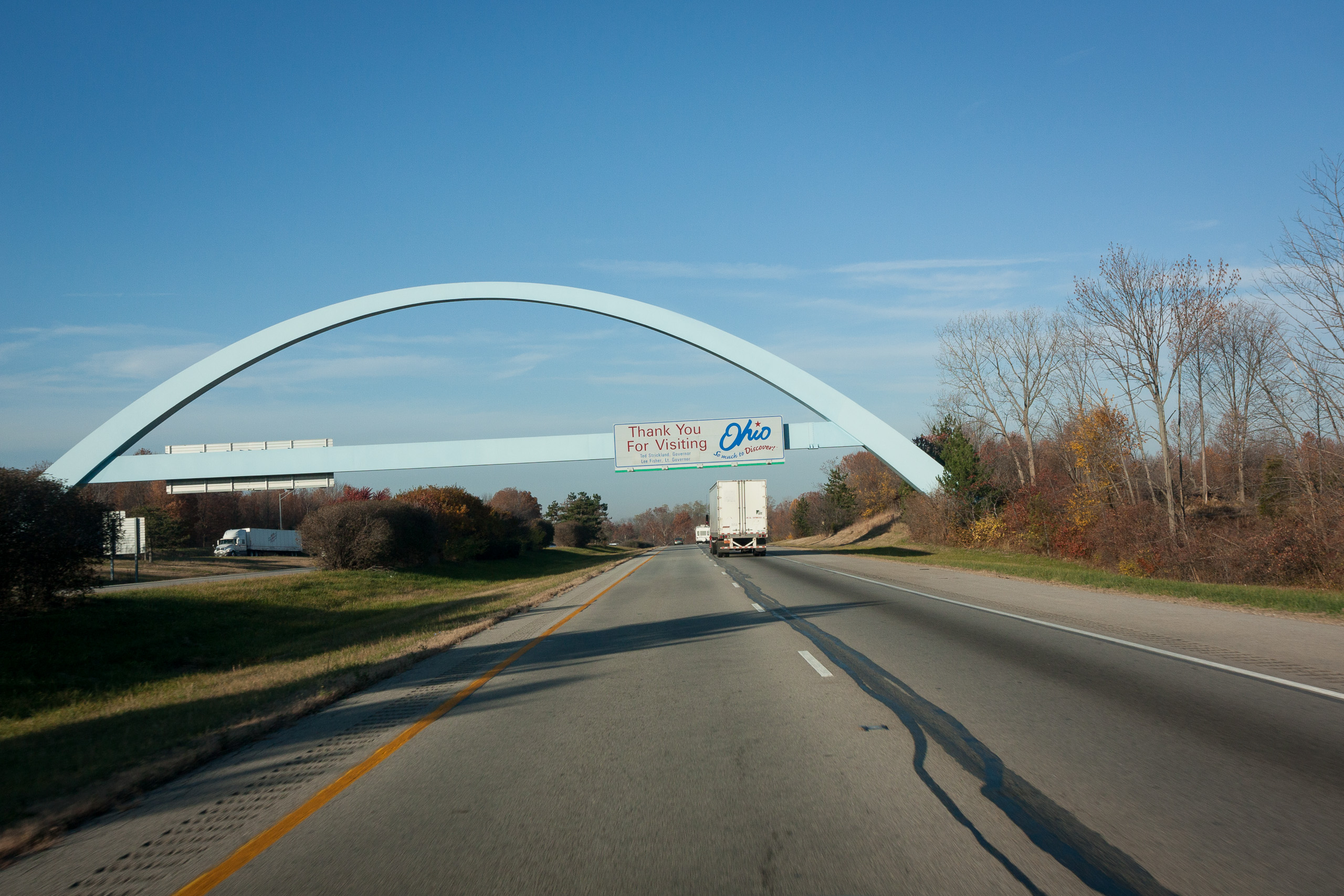 Lindalee was up at 06:00, woke me after her shower at around 06:30, sat down to breakfast (pumpkin pie – I love LL's parents!) by 07:00, packed up and on the road by 07:57!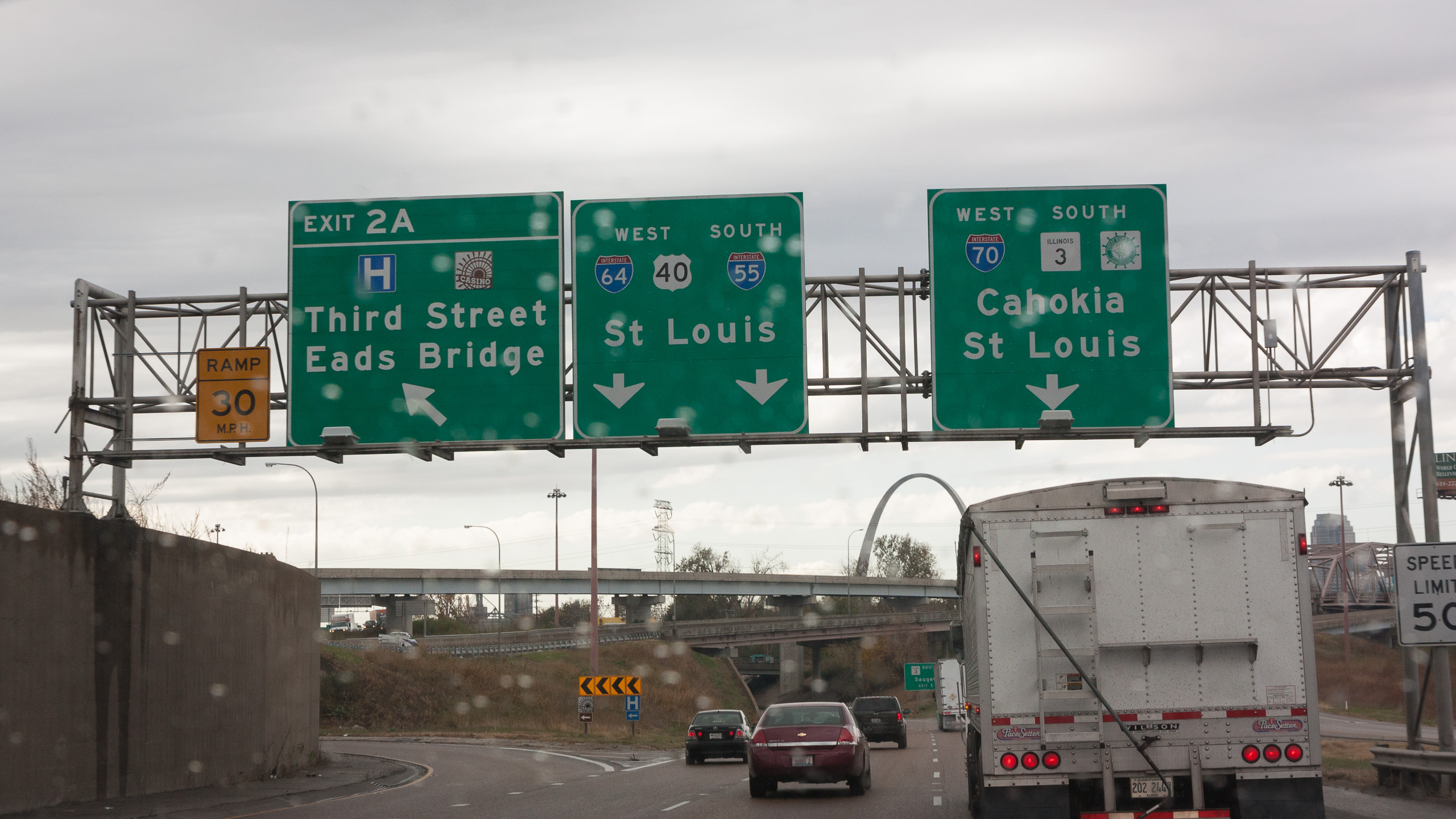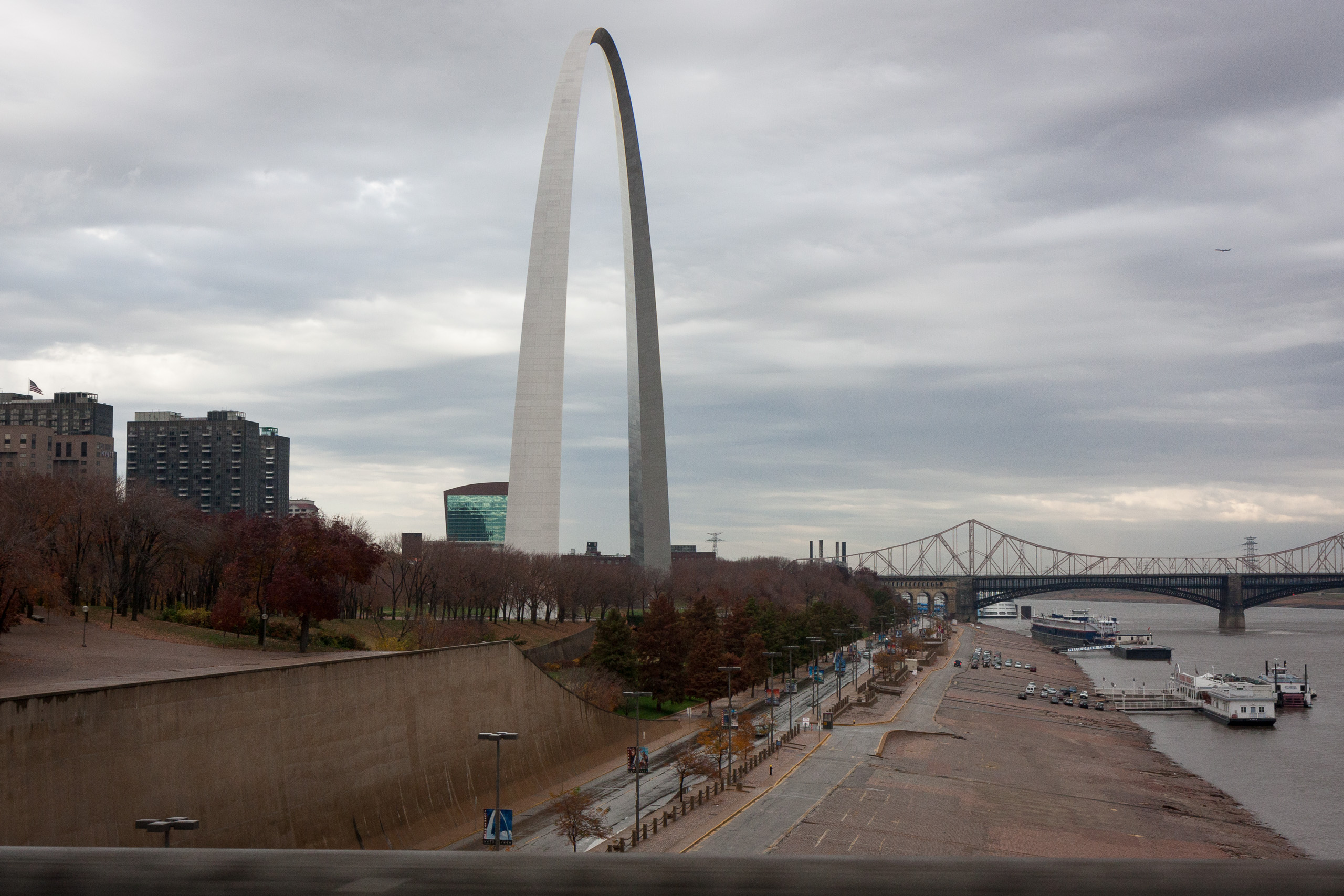 We have specific goals for this trip, and a limited amount of time, so we just blasted along I-70 all day. Waved at friends as we roared through Indianapolis. Didn't really register Illinois. Think I got the Arch in St. Louis, and managed to snag shots of each of the state signs, but didn't really slow down below 70mph other than to feed us, the car, and, um, do #1. We averaged slightly over 65mph for 13 hours, including breaks and everything. Rock on!
States today:
Ohio
Indiana
Illinois
Missouri
Kansas
Tomorrow is going to be awesome. From wherever negligible elevation we are now to the Eisenhower Tunnel in Colorado, at 11,000+ feet!!! Lunch with a friend or two in Denver, and then we're at the mercy of the mountains and weather as to whether we make Utah by the end of the day.