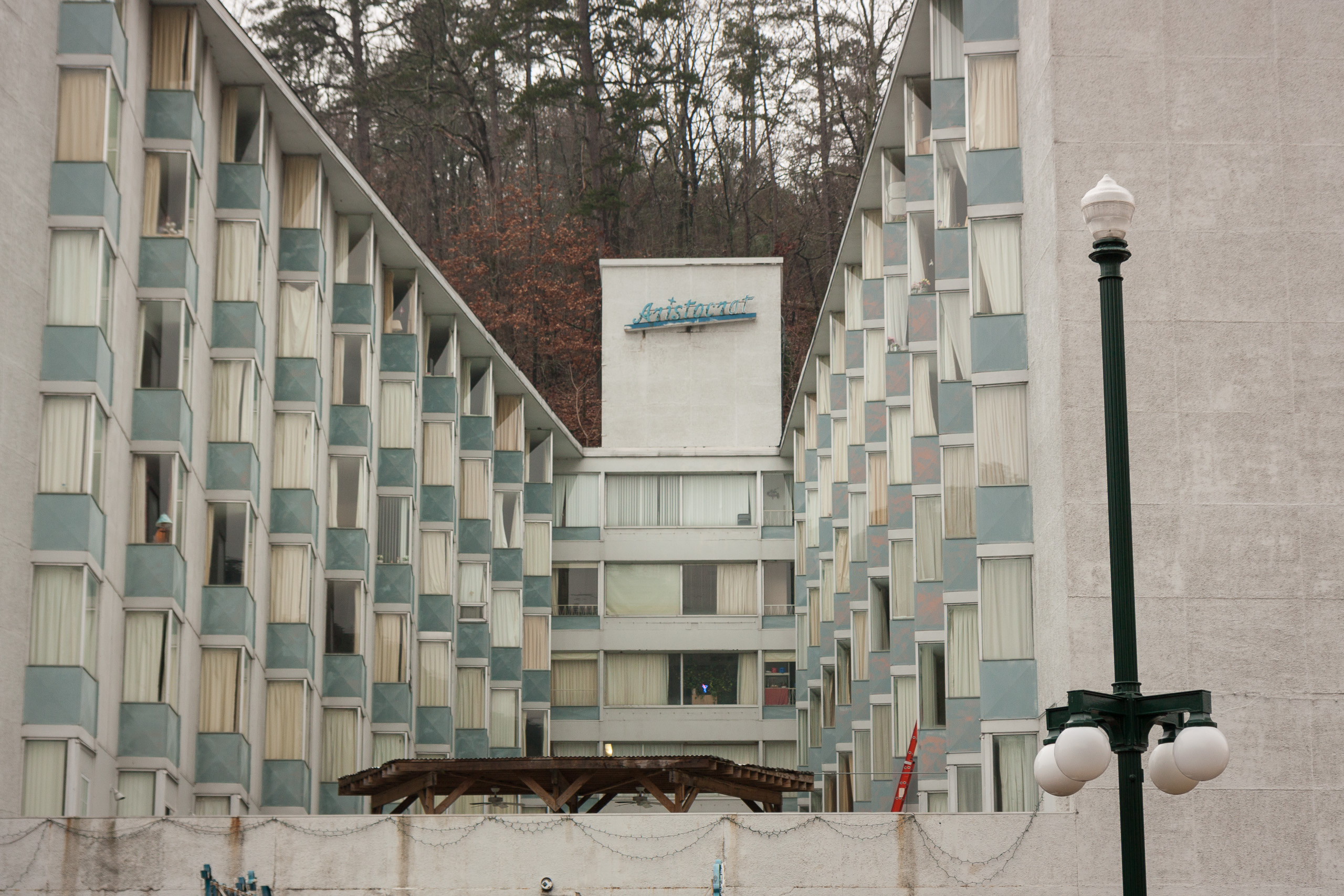 Dad had his training session today, so I had the day to explore the area. I'd checked the National Park Service website and discovered there is a park just 45 minutes away in Hot Springs, so I headed over there. (I'm quite bummed that these parks around here (Hot Springs, Mammoth Cave) don't charge admission, so my nifty annual pass didn't even make it out of my wallet.)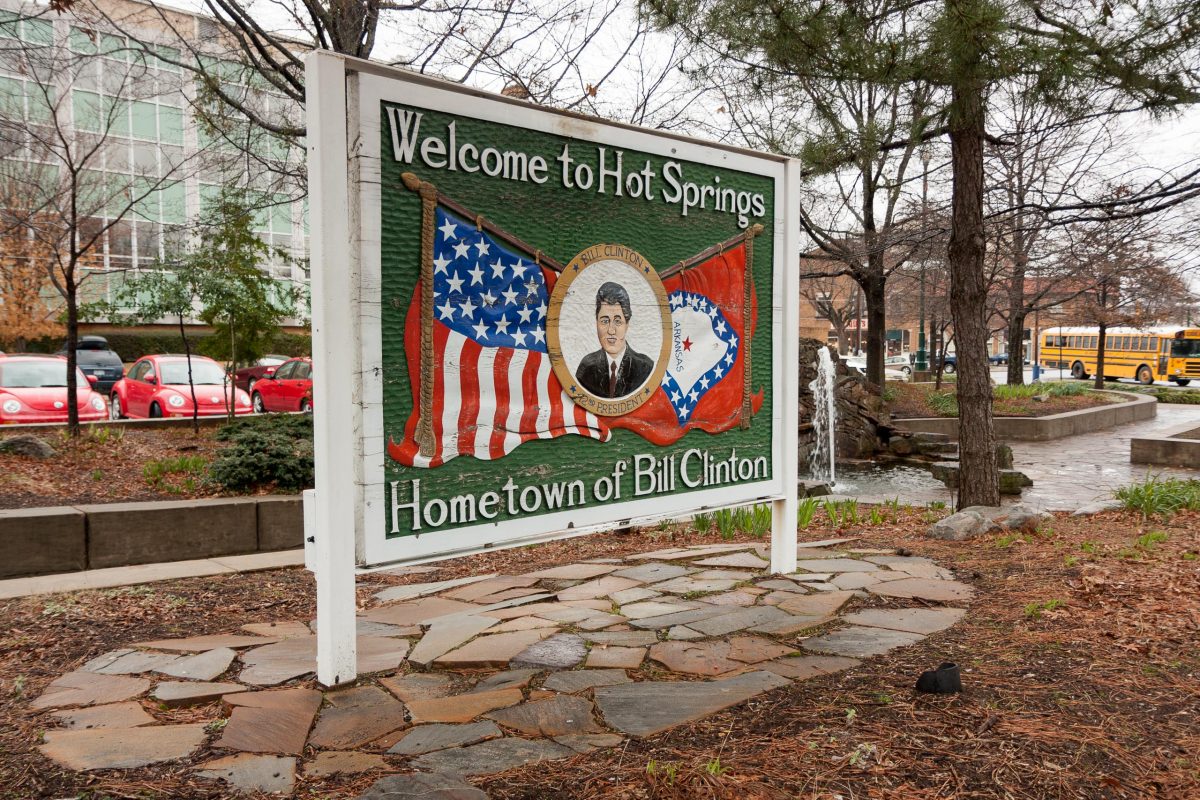 I parked my car at the city's visitor center and went in to ask for maps and advice. Asked about parking: "you might as well park in our lot – it's metered parking everywhere anyhow". Walked up Bathhouse Row to the National Park Visitor's Center to ask for more maps and advice. The very nice and informative "ranger" mentioned that parking is free on Saturday, that the city decided it was "too expensive" to change the "Mon-Sat" signs on the meters, and that "the city loves me" for paying the meter even though I didn't need to. National Park Service: great. Hot Springs Visitor/Revenue Center, not so much.
But I'll let them off the hook because of the other advice they gave me. I checked out the racks of brochures and pamphlets and picked out three restaurant menus for lunch: one German biergarten and two BBQ joints. Asked the woman at the counter which she'd recommend. She looked around sheepishly and asked, quietly, "you like BBQ?"
I could tell she wasn't supposed to recommend one business over the others, but she couldn't resist saying "you like BBQ, you need to go to McClard's." I wasn't convinced I needed a pulled pork sandwich three days in a row, so I was favoring the biergarten… until I found out it wasn't open for lunch. McClard's it was.
Thank goodness the biergarten was closed: McClard's was perfect. Turns out it's world-famous, for good reason. It was completely packed with a line of people waiting for tables, but as usual there were seats at the counter, and I grabbed one up against the far wall so I could survey the entire place. I sat under signed photos from Aerosmith, the sad old man from the movie Amadeus, and some guy named Bill who grew up here.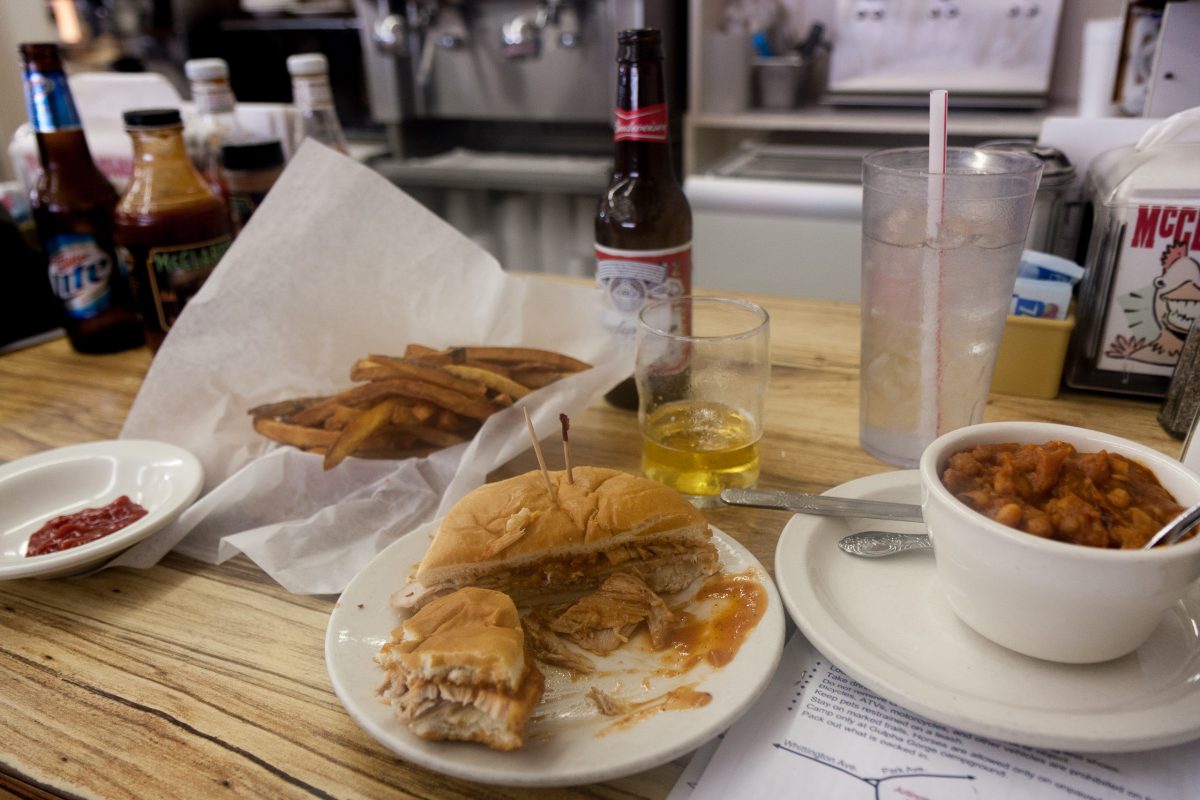 One sliced pork sandwich, a bowl of beans, one order of fries, two Budweisers, some blackberry cobbler with ice cream, and two cups of coffee later I managed to stumble to the car. Drove up West Mountain intending to hike some trails, but was seriously worried about barfing all over the trail. Made it out about 1/2 a mile out and back, and fell asleep in the car for two hours. Drove back to Bryant, vegged out with a House marathon on USA. Didn't even think about eating dinner.