Local bartender, musician, and actor Griffen Cooper hangs around the Workshops a lot in the summer helping out various classes by being a very photogenic model. I had been wanting to make a portrait of him for a while, a desire I only seemed to remember when he was bringing me a beer in 40 Paper.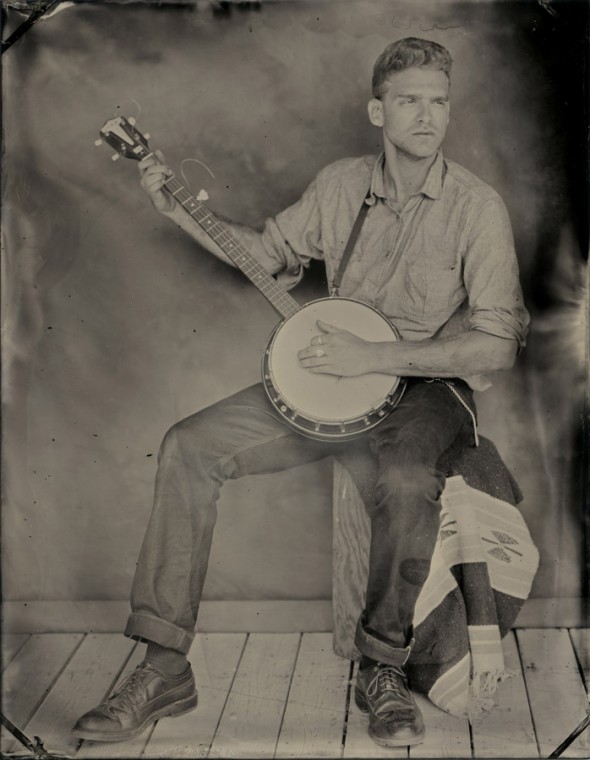 I finally grabbed him one day on campus and said "hey, let's make this happen". He brought some props and clothing, and we set up some shots.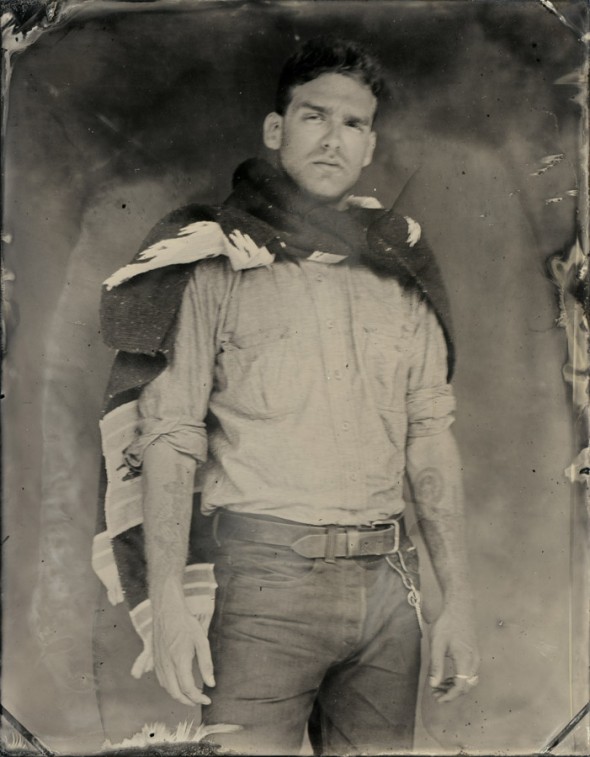 In the first image Griffen wanted smoke to curl from his banjo strings, so he tried holding a lit cigarette hidden in his fingers. Smoke did not billow, but we still made the shot, which has turned out to be one of the most popular of my tintypes.