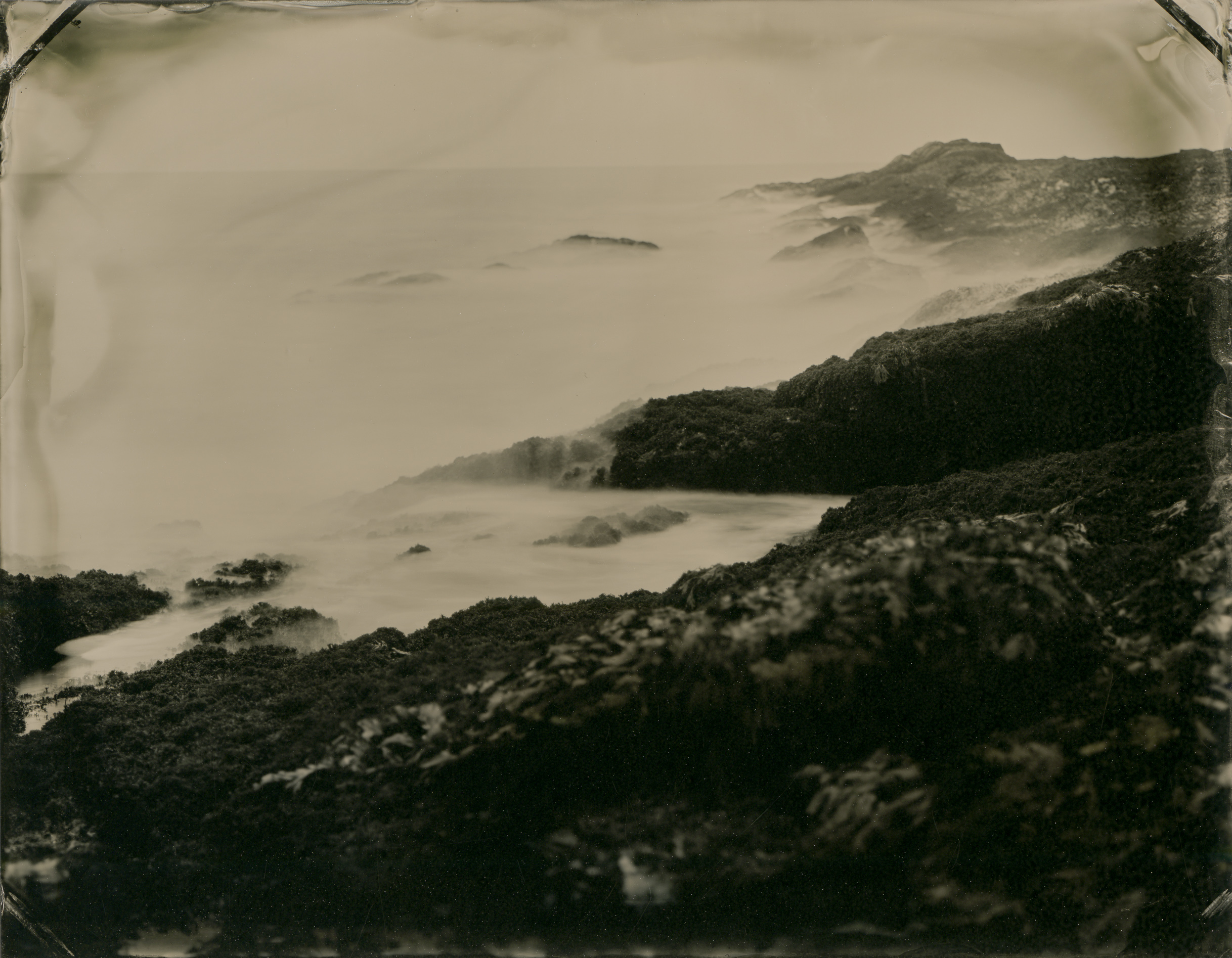 This past birthday was "the big four oh", so I wanted to do something fun, something a little more than just dinner and a bottle of wine. I wanted to go trekking in Nepal or something like that – definitely more than a dinner out – but there are several reasons why something of that scale wasn't going to happen right now.
Fortunately Kari knows what I like and how to put together a great little getaway a little closer to home. She arranged a stay in a hotel in Portland, we checked out the Portland Museum of Art, and we had an amazing dinner at a good restaurant there the first night.
Yes, there was good wine, but the real memory from dinner was the aperitif we enjoyed while we were waiting on the food: a Drunk Monk, which included vodka, lemon, Benedictine, mint, and Prosecco. It was pretty amazing.
Saturday morning we awoke to the front desk calling to ask if I was the owner of a red Saturn station wagon. That's never a good thing. Turns out somebody had broken into it during the night.
I grabbed my camera and ran down to the lot. The left rear window was laying in pieces all over the parking lot (and all over the inside of the car)(update from a year later: I'm still finding bits of glass in the backseat area).
Oddly enough only one thing seemed to be at all out of place: a little iPod FM transmitter, that had been inside the center console, was laying underneath the car. So they had been in the car, and passed up visible stuff that was somewhat valuable (like a hand-held GPS unit). The back of the car was full of camera gear and other stuff (covered, but still).
What was extra weird was that all of the doors were locked when I got there. So they either climbed in the window – over broken glass and without moving the stuff in the back – or they unlocked the doors, got in, rummaged around briefly, got out, and locked the doors behind them.
Anyhow, end result was nothing stolen or damaged, other than the window ($195 to fix that). Just a waste of a morning, stress, and the feeling of having been violated.
Once we figured out there wasn't much else to do, and I had taped over the open window, we decided to carry on with the birthday weekend plans. Which were…
…to drive down to Cape Elizabeth, set up the portable darkroom, and make some tintypes!
Kari and I spent a few hours there running around the rocks making images – landscapes for me, a couple of portraits for Kari – and generally having a blast. In however many hours we were there – four, I think – I made six tins. Fortunately all of them were moderately successful, but more importantly, it was a very fun and good day together with Kari.
This is also where I learned to check the tide charts – the rocks I needed to make the image in my head were way out of the water during the time period when we were there.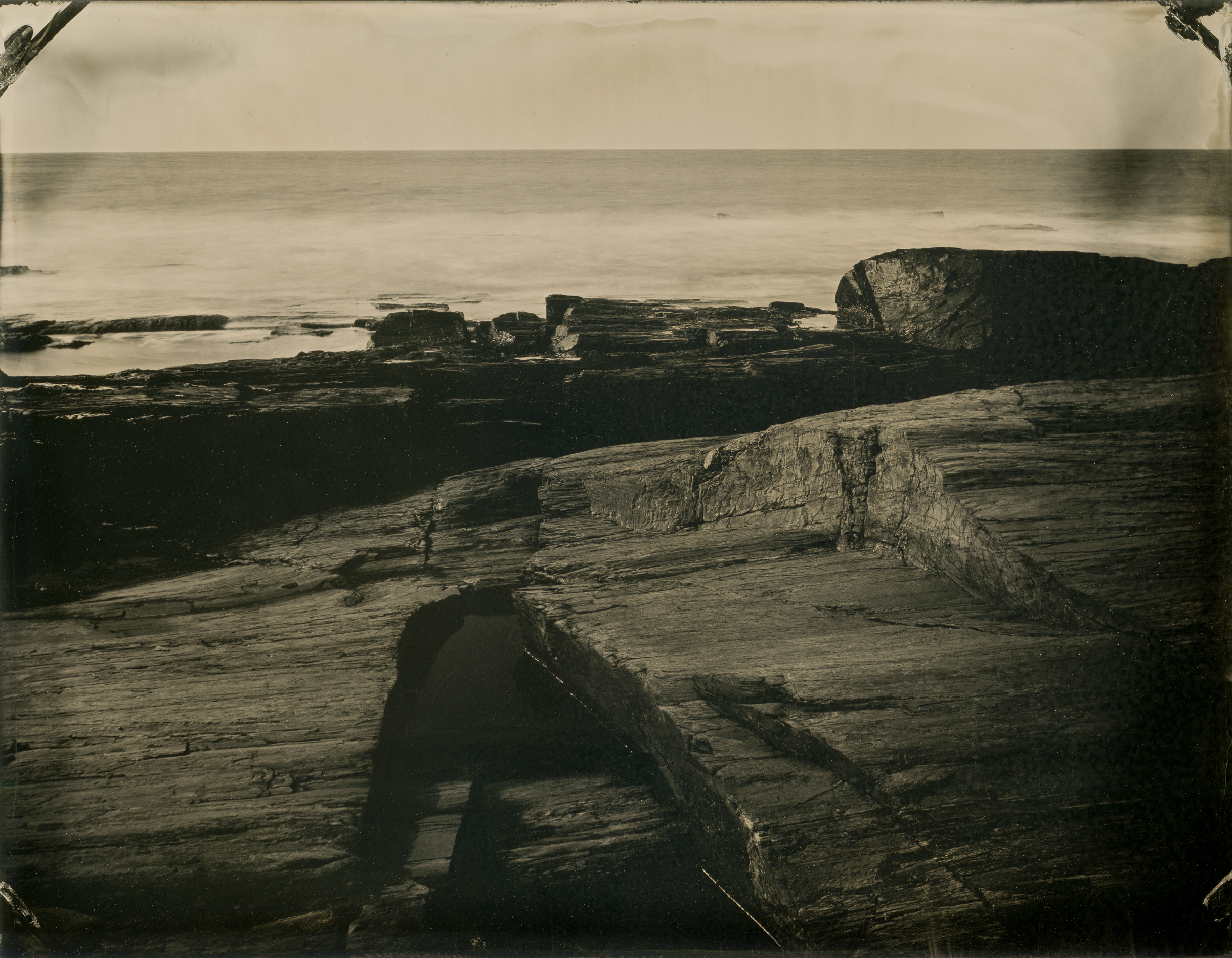 We ended the day with another good dinner in Portland. After getting valuables out of the no-longer-at-all-secure car, we went to bed…for a bit.
Until some jerk came back from a rock concert (the hotel was completely full due to this event) and set off a fire alarm at around 3am, for which we had to sit in the car in the rain for 45 minutes or so. (At least it gave me a chance to check if my homemade window cover was water tight.)