I had to come in to the lab today for some other reasons and decided to make the most of it by testing out some old collodion I found stashed away. Collodion generally gets better with age – to a point. I haven't done a whole lot of reading on the subject, but it seemed like folks I know don't use it after around six months at the longest.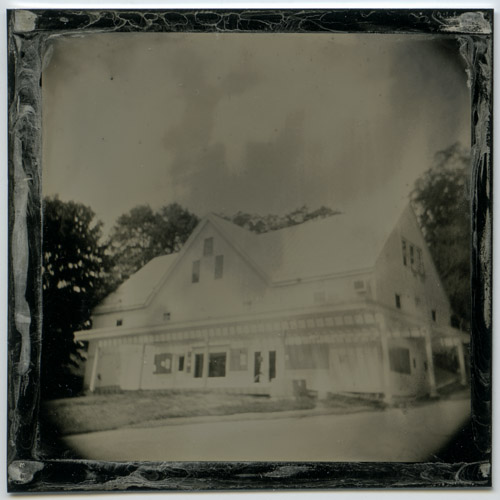 I decided to open up a bottle of my September 2013 vintage first to see how it has fared. Not too bad – six seconds at f/8 and it still worked.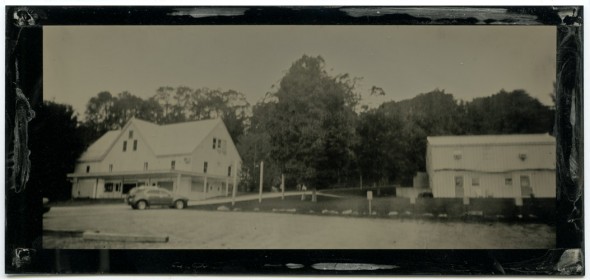 Next I popped open a bottle of some mid-November 2012 collodion – 19 months old, pretty sure it was past it's functional use-by date.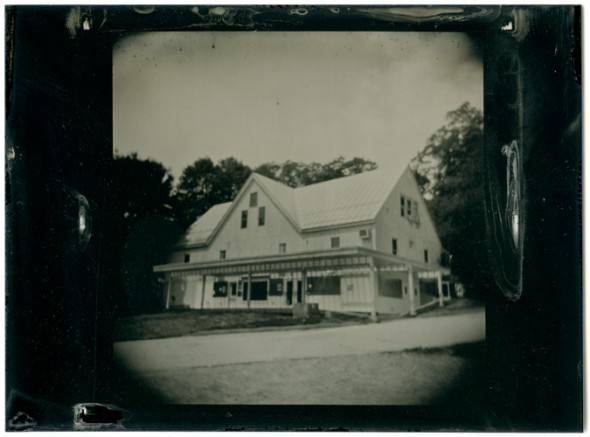 Much to my surprise, it still worked. There are some funky things to it – spots and stuff – but I want to try it in a normal camera, instead of a Holga, so that I can remove those particular variables.
Update: When I got around to varnishing these tins, the one with the oldest collodion just dissolved away right in front of my eyes.  :-(