Maine Media Workshops+College recently remodeled the old Haas lab and darkroom into the revamped Haas Lab for Alternative Photographic Processes and a new book arts studio, complete with presses and drawers of type and rolls of cloth. One of the TAs for the summer had some experience making books, so he got to hang out in the studio doing demos. I figured I should take the brief chance to make a book myself.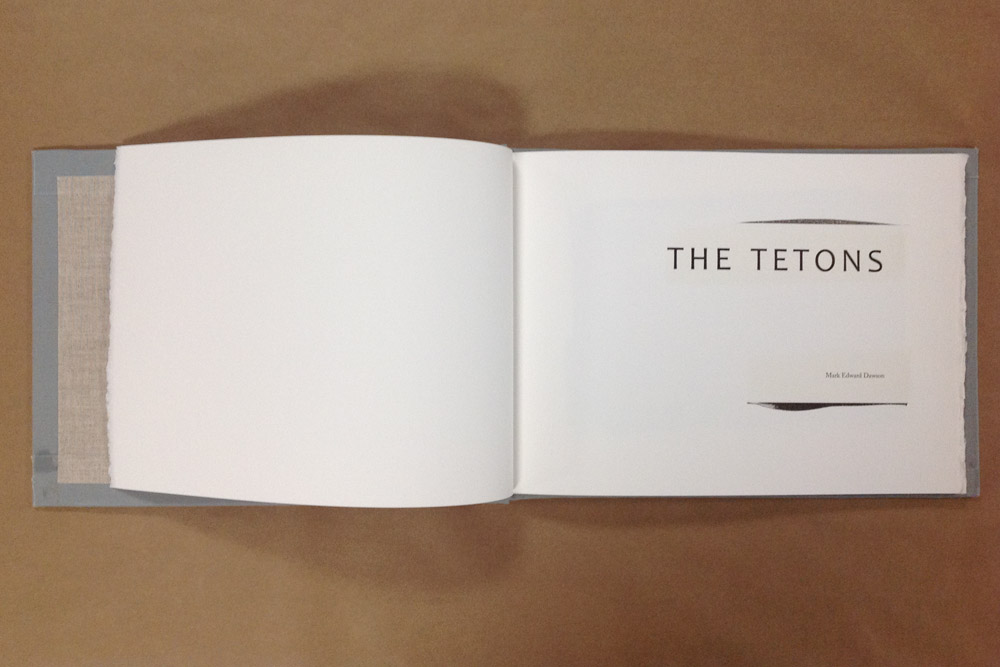 I wanted to make the prints directly onto the pages, which added a few complexities to the process. I need to place the images in the right and consistent place on the paper, and I couldn't rely on matting to cover up messy brushwork.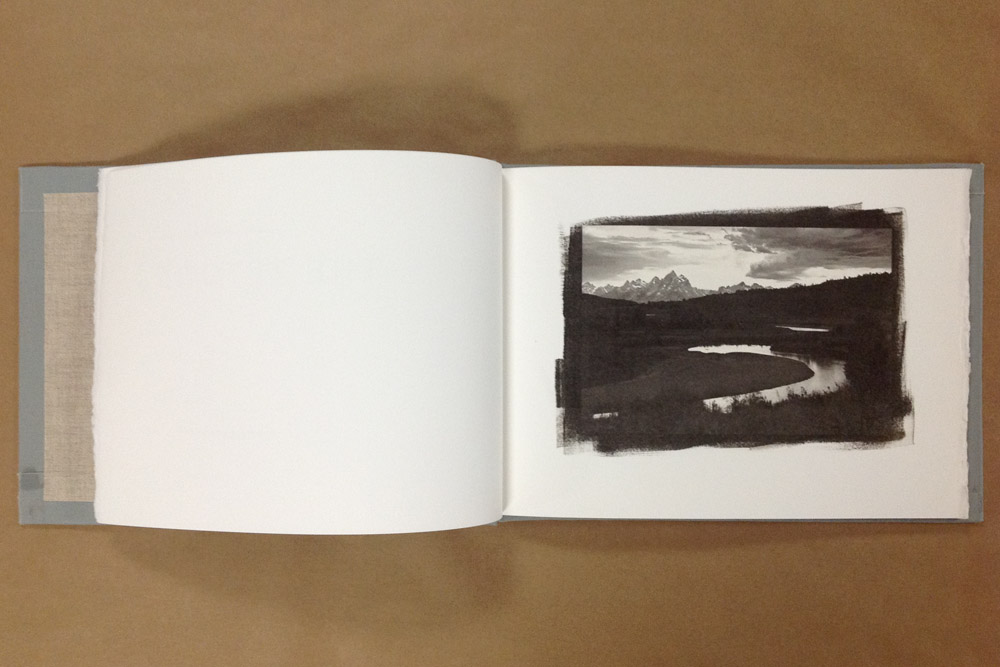 Took me a while to make ten consistent prints, and the summer got in the way of making the book.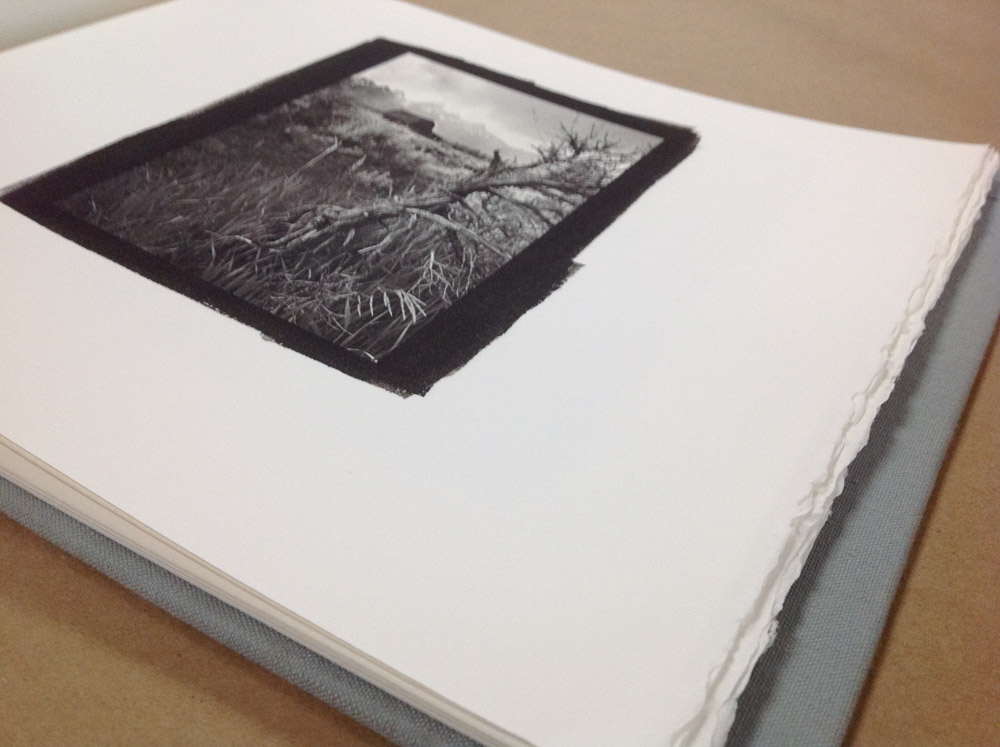 With my last week looming I finally pulled Rick (the bookmaking TA) aside and got him to help get me started. He showed me how to approach the binding, and started me off with making the covers.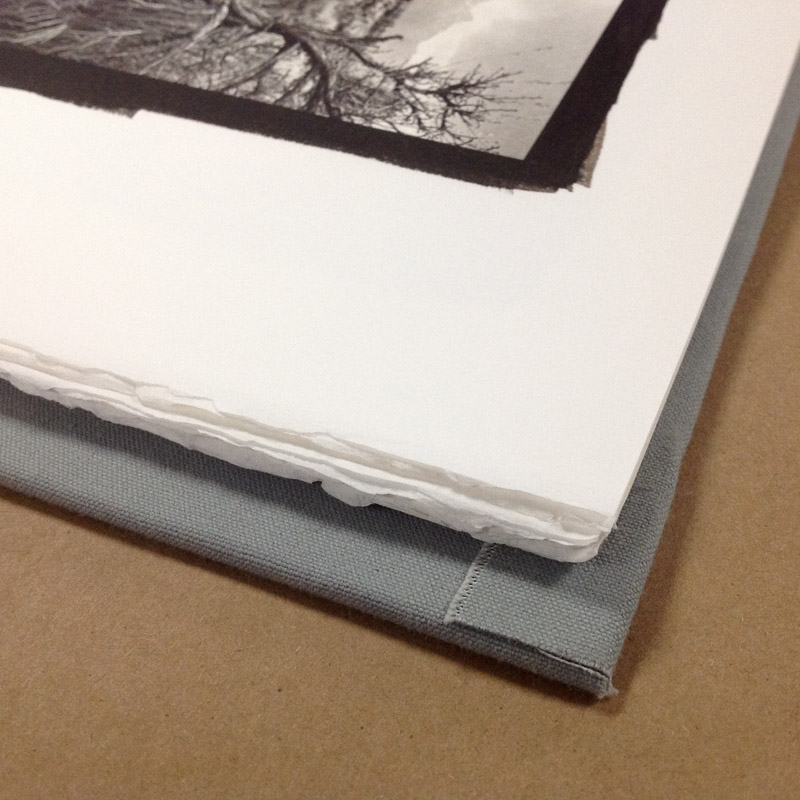 Had to watch a YouTube video over and over and over to do the binding – a Japanese stab style. I think I screwed it up a little, but by making too many stitches, so I figure that's better than not enough.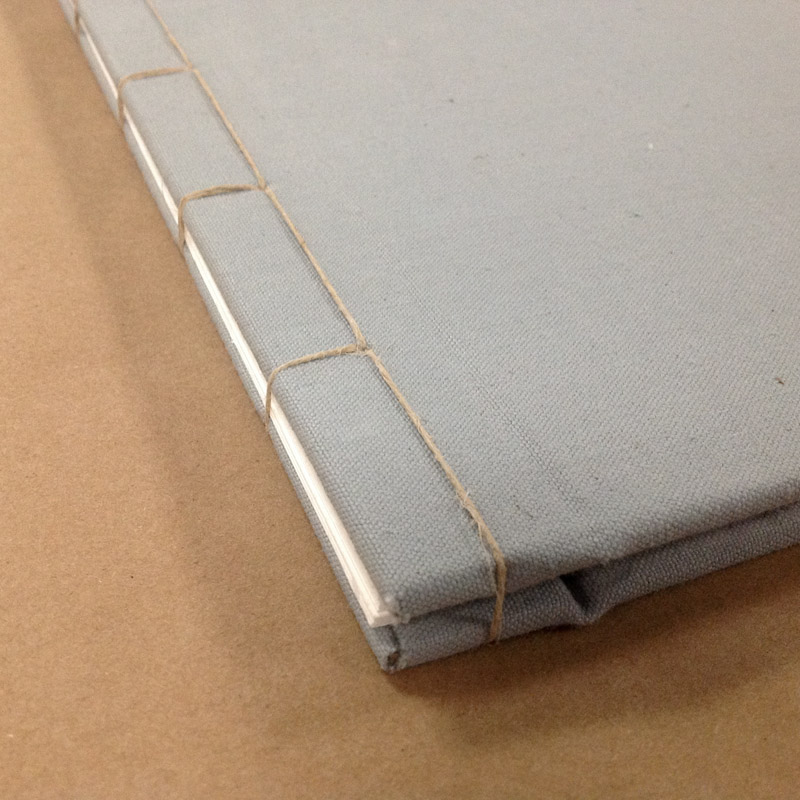 Definitely a lot of fun, and a good sense of satisfaction!