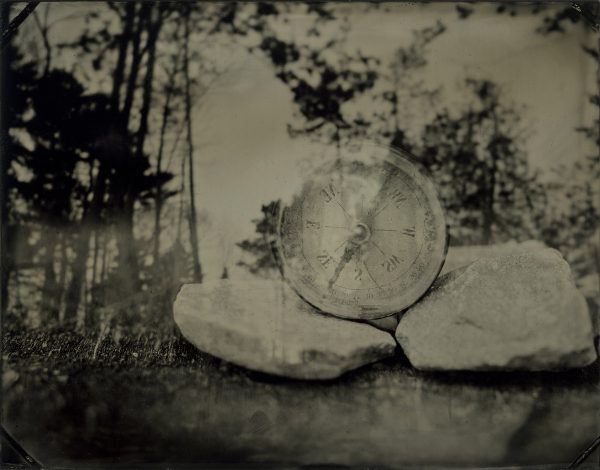 In addition to the game of photographic telephone I wrote about earlier, Maine Media Workshops+College (MMWC) also had artists pair up to collaborate on one piece of artwork, as part of the larger Exquisite Corpse fundraising effort.
While Kari was the subject in my previous piece, she was my partner in creating this one. We decided to make a double-exposure tintype, but aside from that and the fact that we were working in the same physical area, we did not discuss what we were individually going to do for our half of the image. Whatever would result would be left up to chance!
…mostly. After our first plate, which turned out well enough, we did make a couple more to fine-tune how the objects Kari selected (the compass and stones) were rendered against the light and dark areas of my out-of-focus trees in the background.