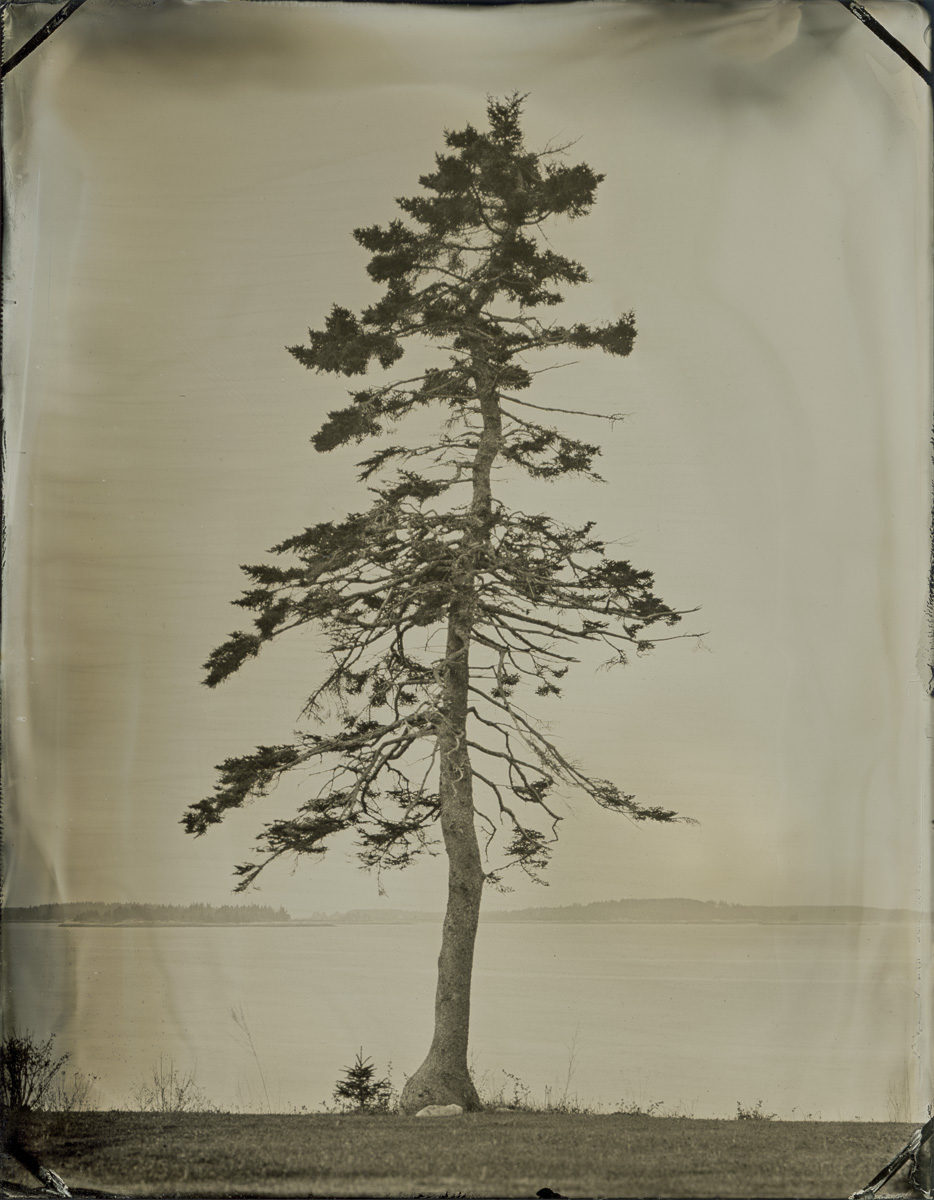 A while ago Kari started doing one-on-one tutoring for Lightroom and photography in general, and we have become friends with several of her students. One, Ed, lives down the coast in Owl's Head, right on the water across from Ash Island. He invited us down to make tintypes, and last week we finally took him up on his offer.
It was a beautiful Maine spring day, and their property provided a perfect work area for our tintyping. Kari and I were both able to set up our darkroom tents out of the wind and with access to water. She got busy making portraits first of Ed, then of Ed with his dog Chupe, whom he had brought home from a trip to Patagonia a few years ago.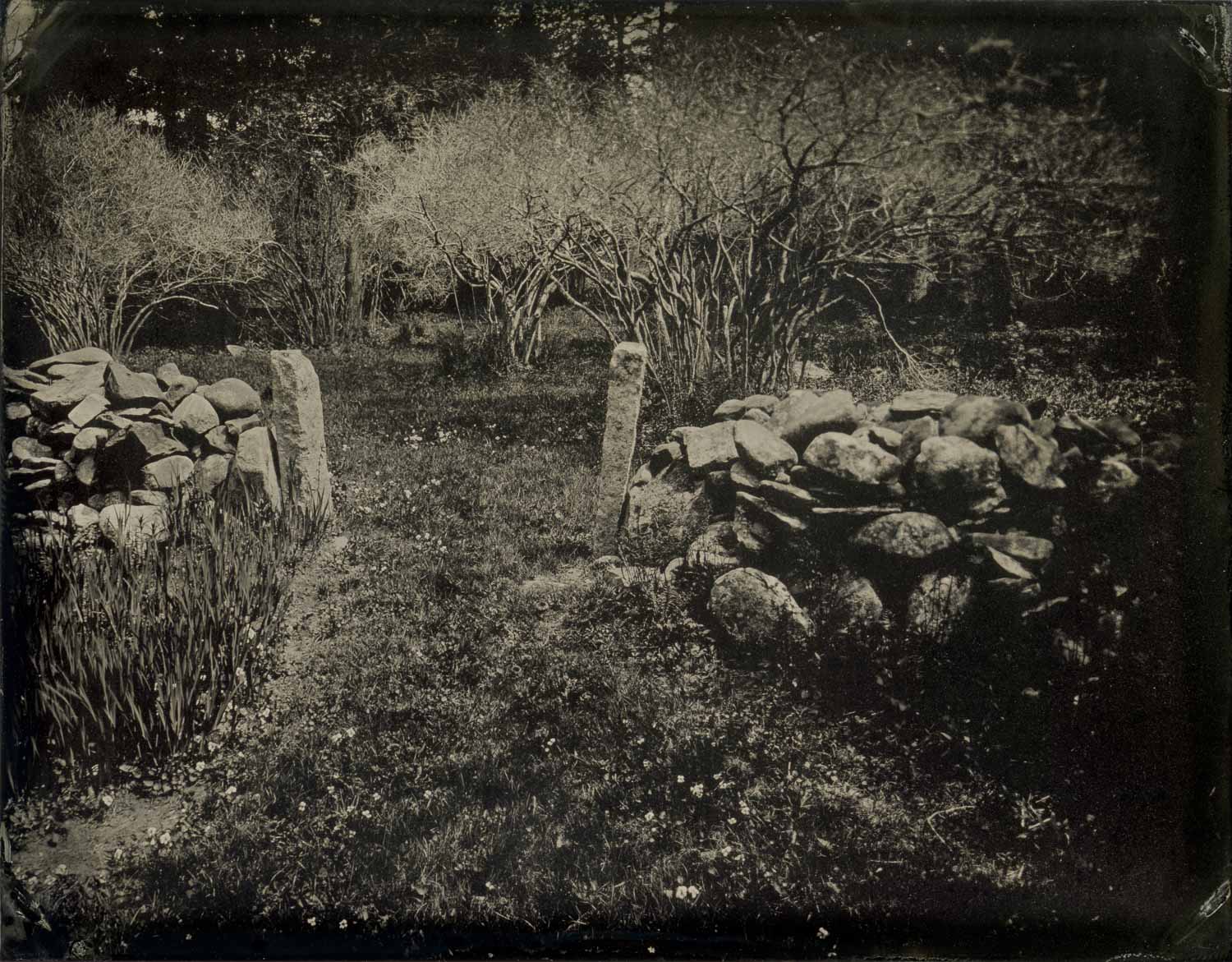 I worked on some landscapes and things around the property. Within 10 minutes of walking around I had 6 or 7 ideas for shots, without even straining. After three hours or so of shooting I kinda maybe got two of them, so I'll be making a few more trips to Owl's Head to keep working this great location.
(There must be something about Owl's Head – some of my favorite tintypes have been down there, either at Ed's, the Owl's Head Transportation Museum, or Birch Point State Park.)