The project
In August, 2020, a fire started in the mountains northeast of Santa Fe. The Medio Fire, as it was called, provides a good case study for how proactive forest, fuels, and fire management can mitigate the impact of what could have been a disastrous burn.
My friend, filmmaker John Schaffer, is in the process of making a number of short documentaries about land management in the American southwest. (This video (above) is the first that I have worked on to be finished.)
This is an incredibly complicated topic, with dozens of interested parties – and often conflicting interests. John's work is great in part because it tries to focus on the positive things that good people are doing to make the situation better, or at least ameliorate the negative impact humans have on the land.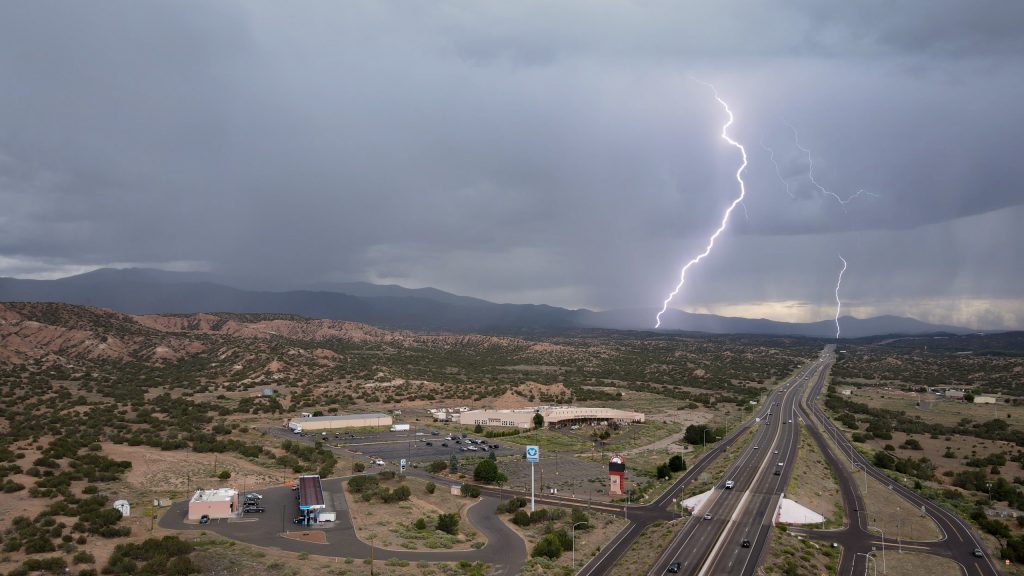 My contributions
John asked me to provide primarily drone video footage to contribute to the documentary. In the video, most of what looks like it's from a drone probably is my stuff. We also used the drone as a sort of "slider" or "dolly" to get smooth moving camera shots, in lieu of actual dollies or steadicams. (B-roll clips that are close to the ground are probably from John and his actual slider.)
I also did a little B-camera work on the interviews, some location scouting, and general lugging of gear.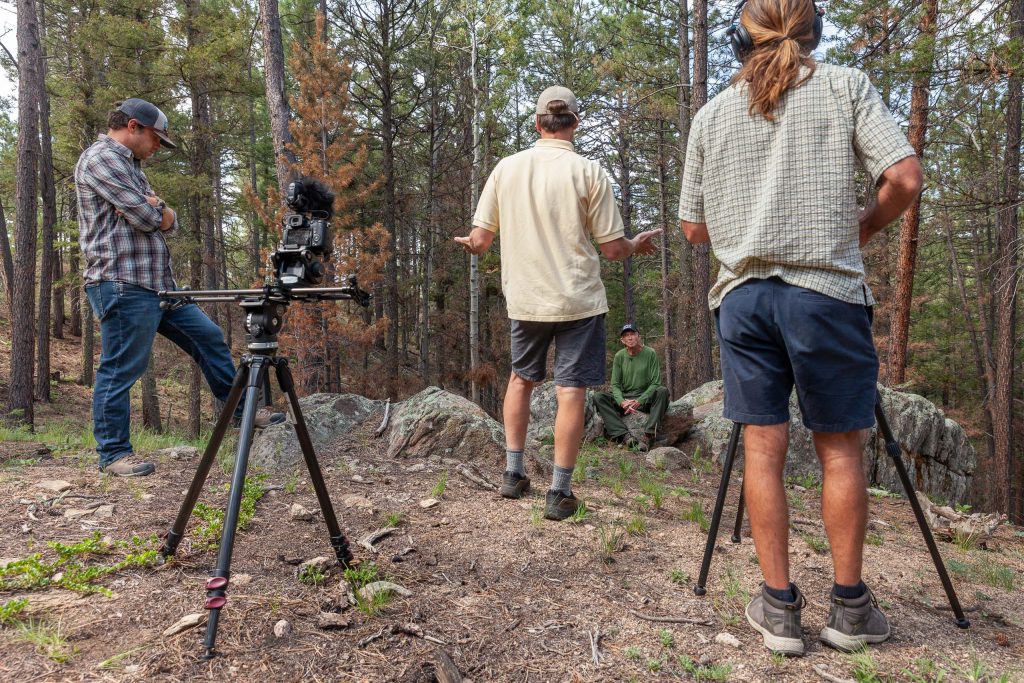 This wasn't my first time piloting a drone for John on one of his documentaries, but this is the first finished piece I've worked on. I had rushed to get my FAA pilot's license just before filming a fire- / land-management story in southwest New Mexico, and we have another session dealing with the Phoenix-area Bush Fire in a couple of weeks. I'm really excited to see the results of those shoots, too.
This type of photography / videography showcases many of the things I love about professional photography work: for the Medio Fire project I spent most of three days "working" outdoors in the beautiful mountains outside of Santa Fe. I met and listened to a range of fascinating people: the quietly energetic governor of the Tesuque Pueblo, a very knowledgeable (and profanely hilarious) retired National Forest fuels manager, and other really cool people from the National Forest Service, The Nature Conservancy, and other organizations. Aside from the creative aspects of the work, the subject matter is just inherently interesting. My colleagues on the set are good to work with, and provide great conversation over beers and burritos when the work is done.
Check out more of John's work here, including this awesome collaboration with his daughter Julia about climate change and mosquitoes.
More photos from the project