Early this year I was contacted by a member of Troubadours, a Phoenix-based band that plays music "at the crossroads of Rock, Folk, and Free Jazz". They found my tintypes on my website and contacted me about using some as the artwork for an upcoming album. (It may be obvious, but this is a really cool thing for a freelance photographer to hear, at least it is for me.)
After some back and forth they settled on an existing image from my work at Great Sand Dunes National Park and Preserve. That was a great day that just keeps on giving.
Here is what I've seen so far, the artwork for a single from the new album. I think the design is by Saul Millan: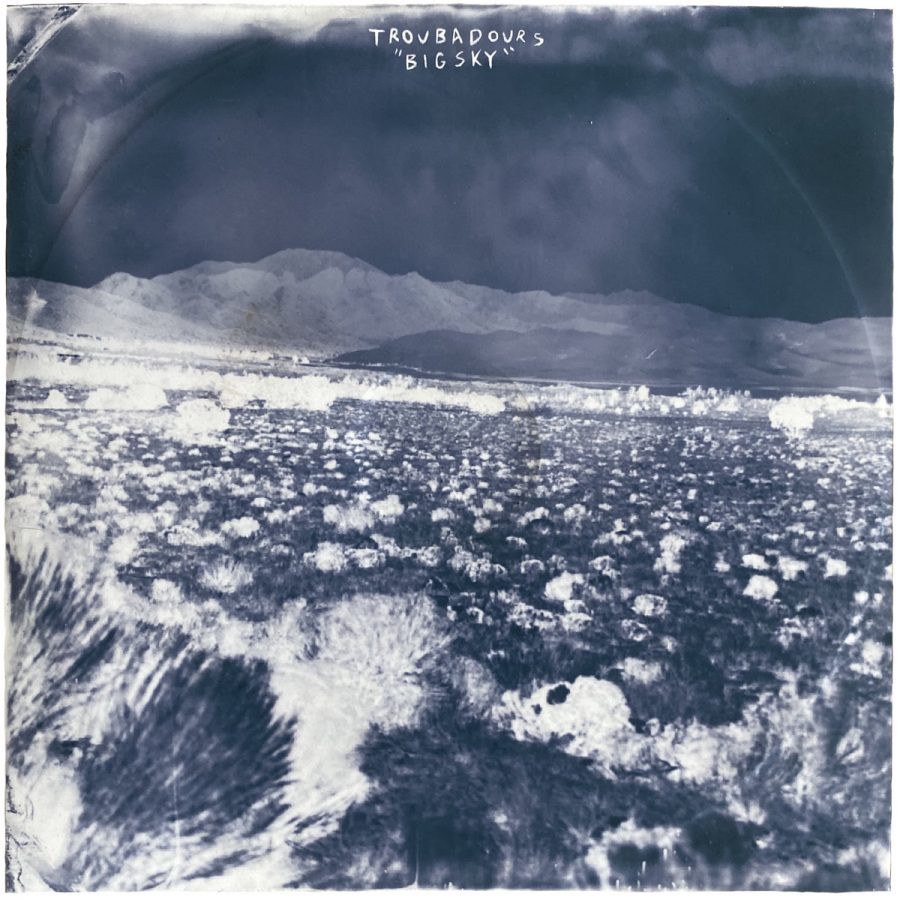 From Photograph to End result
Commercial photography is, almost by definition, created to be used for some purpose beyond the photograph's intrinsic value. The end result may not look at all like the original image, there might be text overlaid, compositing, etc. This rubs a lot of photographers the wrong way, but aside from being the nature of the (commercial photography) business, I think it's fascinating to see something I've made as part of somebody else's creation.
For comparison purposes, here is the original image: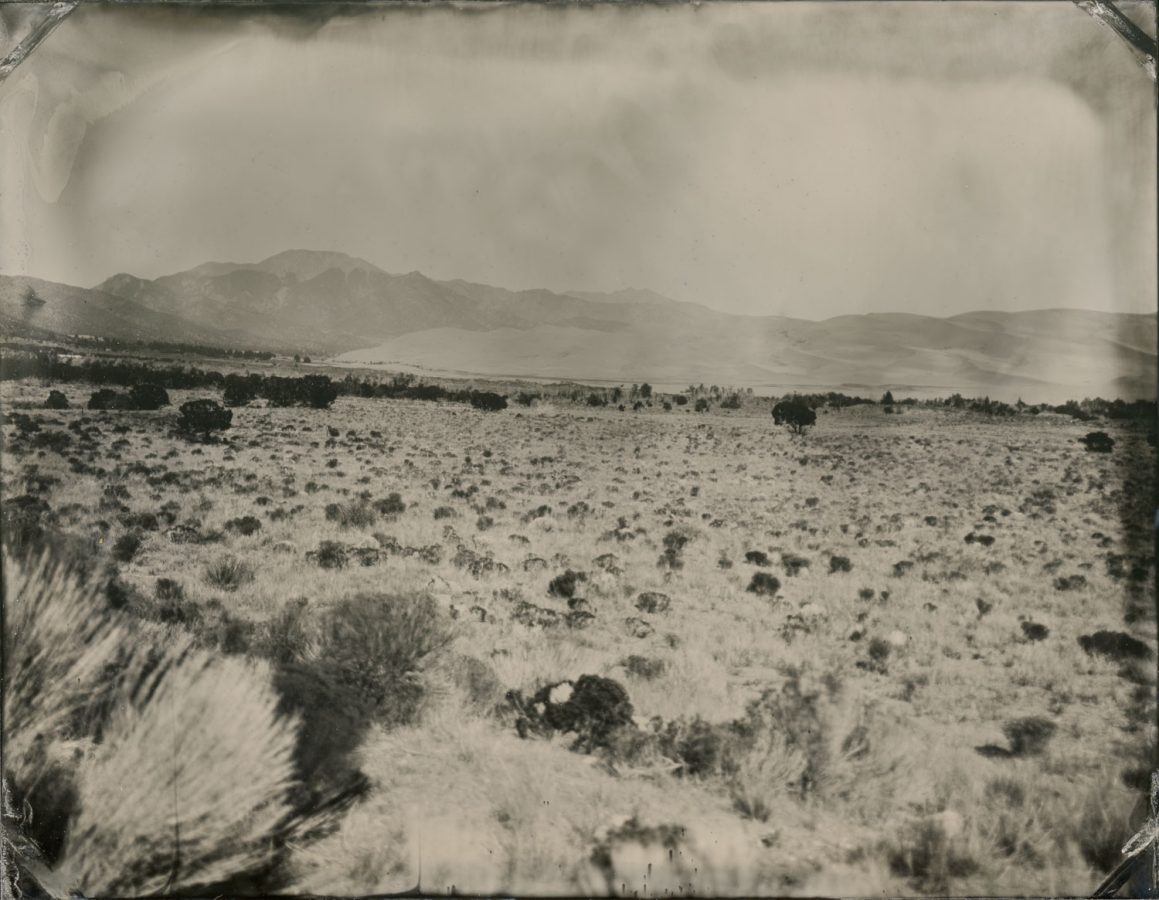 Probably most significantly, the designer inverted the image tones, effectively turning it into a negative, which is kinda nerd-funny considering the medium (tintypes) and their glass "negative" cousins, ambrotypes. My tintypes are rectangular, music albums are generally square. You can see they used the left side of the tintype: the marks left by the plate holder braces are visible in the left-hand corners. There are a few other minor tweaks, plus of course the text at the top.
I really enjoy working with designers, or, as in this case, seeing the results of somebody else's vision. It may not always be what I would do, but almost inevitably the results are better than just the sum of the parts.
More about Troubadours
So far they have released one single from their upcoming album Canyon. [edit from November 2021: there's more! See below!]
Have a listen to "Big Sky" and check out my tintype as the album art. I'm curious to see what the complete album looks – and sounds – like!
Here is the Troubadours complete discography.
November 19, 2021: Canyon, the full album
Looks like Troubadours have released the full album, have a listen here.