…but don't let me actually fly a plane…
I'd been thinking I should really look into getting my commercial drone license for several years, but never got around to it. The information about it is very confusing, the terminology is dumb and inconsistent, and the government's websites are…well let's just say they don't have Amazon's or Apple's User Experience specialists coding them, and their publication design aesthetic would give my grad school prof a stroke.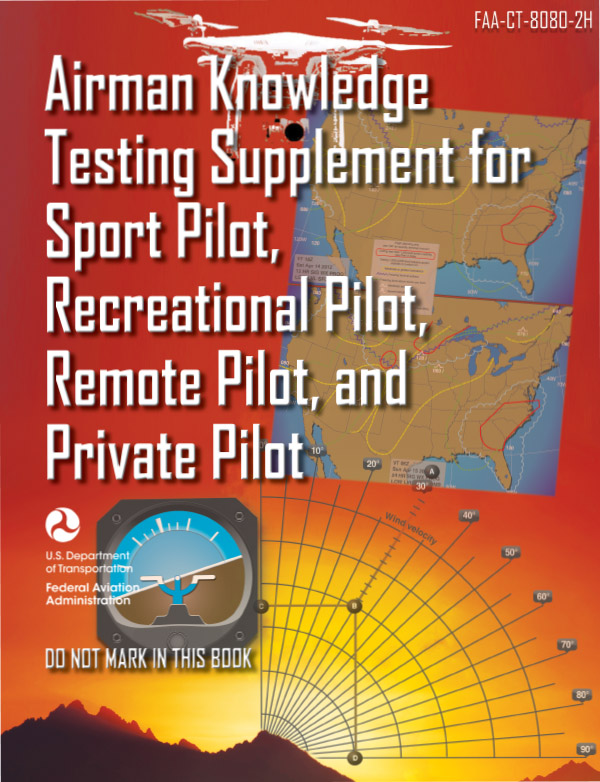 It all seems very complicated and, given that there are online schools happy to charge $400+ to teach you – inevitably expensive. So I stayed with just flying the drone for fun, making (hopefully) good "art" photos with it.
Then all of a sudden a documentary film producer approached me about flying a drone for an upcoming project, and everything got real pretty quick. I started looking into the licensing process once again.
A random aside on a Toyota Tundras forum, of all places, resulted in another forum member sharing a video about the exam. After watching that 1hr 43min video I took a practice exam and scored 96%. (You need 70% to pass… I hope the exams for actual pilots have higher standards than a C-.) I knew I wasn't ready for the actual test, but that video really helped to demystify the process and get me started.
I spent a few days reading the FAA study guide – which does not include all the info on the exam – looked at other websites, took several practice exams, then -re-studied the bits I was still unsure about. Learning about Sectional Charts was pretty awesome, and METAR and TAF weather reports are cool, but again, I'd like to have a word with the UX folks that created those.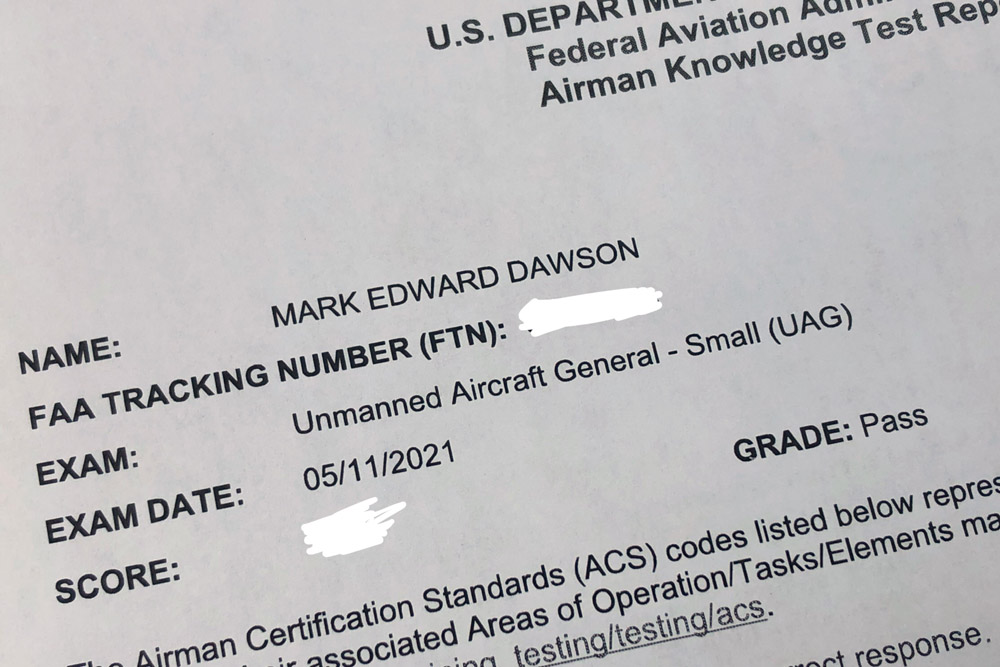 The guy shared that video with me on May 4th. I scheduled my exam on May 8th, and by May 11th I'd passed the exam!
Turns out you can do all the studying on your own, online, for free. There is a lot of information and plenty of practice tests on the web. The exam should cost between $109-$173, depending on your location. That's it.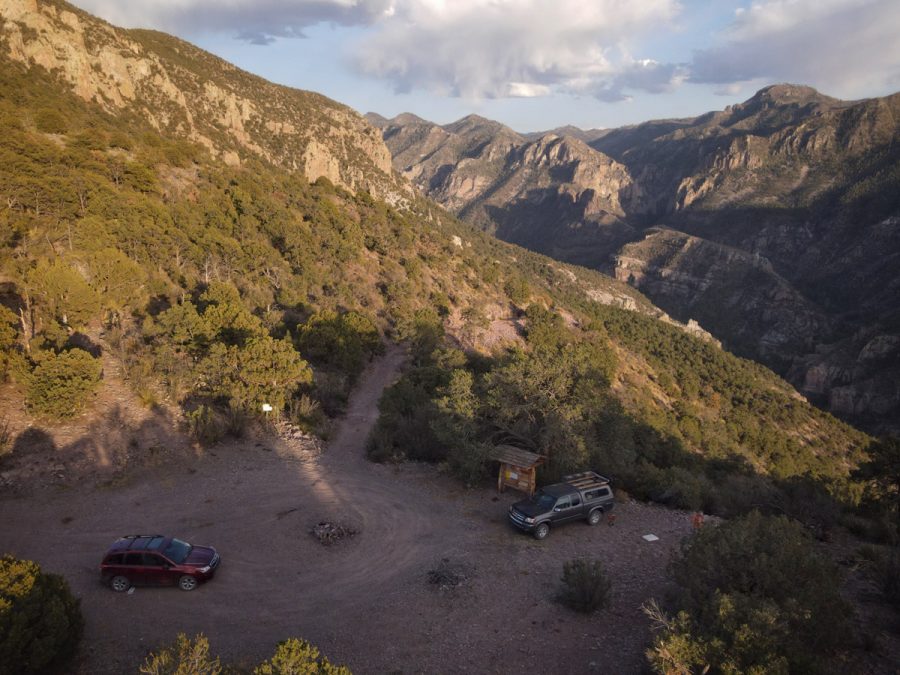 On the actual exam I missed a few questions, mostly on topics I had not seen in the study guide. It isn't clear which questions I missed, just the general subject area, and I think two questions were about registering foreign drones or flying a drone as a non-US citizen…not super relevant for me, and I don't feel too bad about missing them. In the end I think there was only one, maybe two questions that I feel I should have known – I think regarding how payload configuration and center of gravity affect flight dynamics… not really relevant for a stock drone, but stuff I should know and might be useful some day. In any case, I passed with flying (ha!) colors.
And a few days after my (temporary) license was granted I started work on my first paid drone video gig!
So if anyone needs a properly licensed FAA Part 107 Remote Pilot / Commercial Drone operator (gotta get all the relevant keywords in there) get in touch! I'm eager to work on any type of project that would benefit from drone photography!