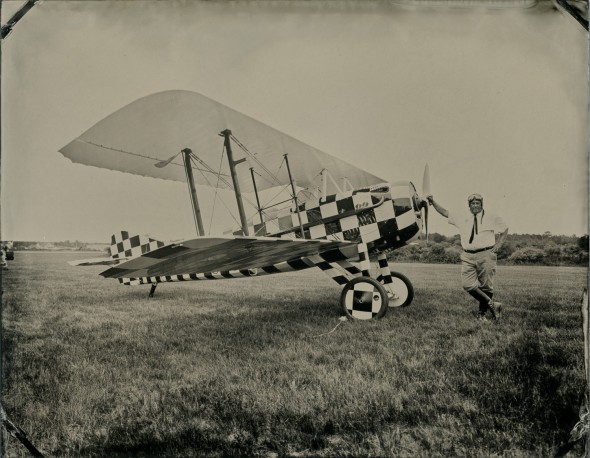 Pilot Richard Hornbeck poses with a 1917 Spad XIIIc.1 biplane (replica).
Several weeks ago an old high school friend commented on a tintype images I posted to Facebook, said he would like to buy one. Naturally I said "sure! What do you have in mind?"
"An airplane. I want a tintype of an airplane."
Great. I mean, photographing at airports isn't the hardest thing to do these days. At least he didn't say "police headquarters", "a nuclear reactor", or "the President's pet dog".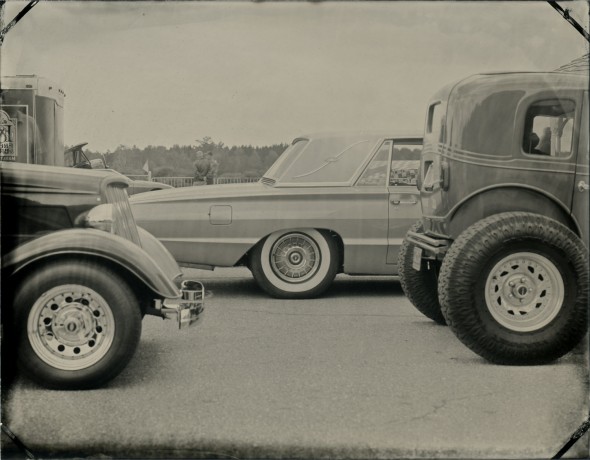 Left to Right (which, in reality is right to left – tintypes are flipped, remember?): 1934 Ford, 1964 Ford Thunderbird, 1929 Austin Bantam Coupe
I got to thinking about some local options and eventually contacted a couple of people at the Owls Head Transportation Museum just a bit south of Rockland. I mentioned that I would like to photograph some airplanes, and I think before I could finish saying that the guy I was talking to went off on an enthusiastic tangent of all the possibilities to collaborate with them.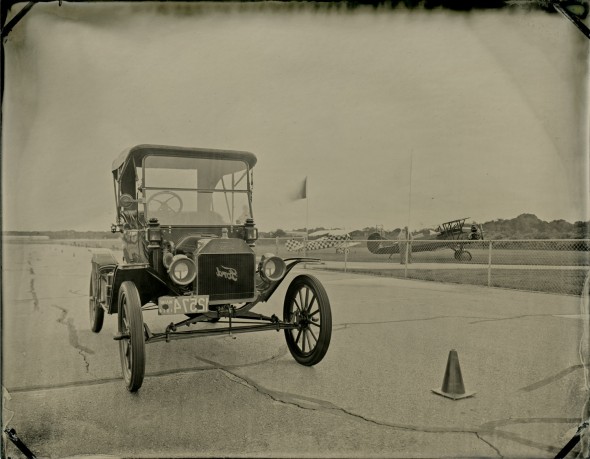 I started by going to a recent car show (at which they also brought out some of their airplanes, whew!) and spent most of the day making tintypes. I got to the museum grounds at 7:30am, and was cleaned up and done there around 3:30pm. By the time I had washed the tins and my gear it was 5pm – in all that time I had managed to make 19 tintypes, and I was absolutely wiped out. It was a Good Day.  :-)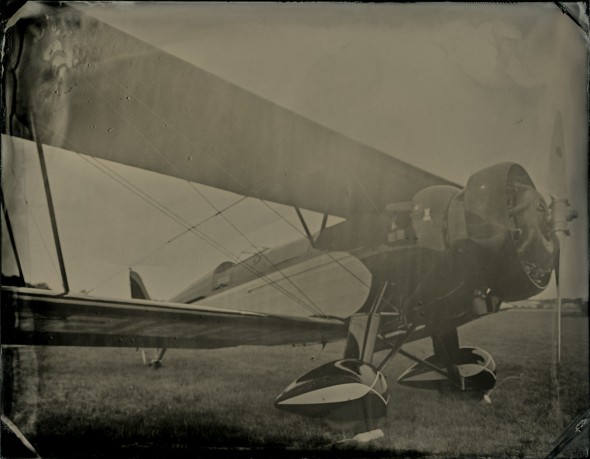 1930 Pitcairn PA 7S
Since it was my first time at this location I didn't ask for any special placement of the airplanes or vehicles, so I didn't always get the angle I'd most want – and many of these are composed the way they are because I used the airplane to hide signs and garbage cans and such behind them.
Next time I will have a ladder and take some time to get the above shot just right – as it was, reaching up to the camera on a tripod high above my head, I wasn't able to get the best composition. Still like the shot, though.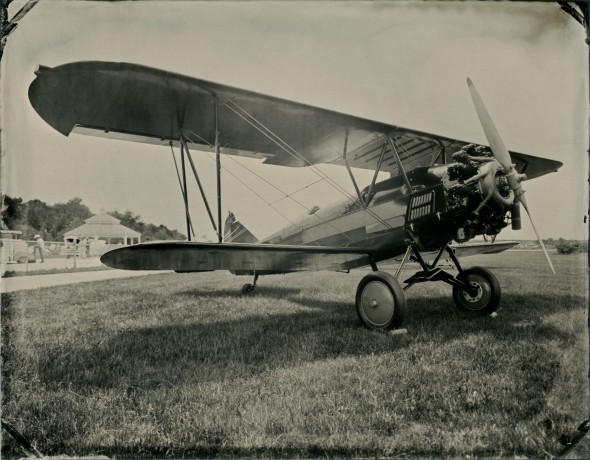 Above: 1930 Curtiss-Wright Travel Air D-4000 Speed Wing. I think this one was used to deliver air mail.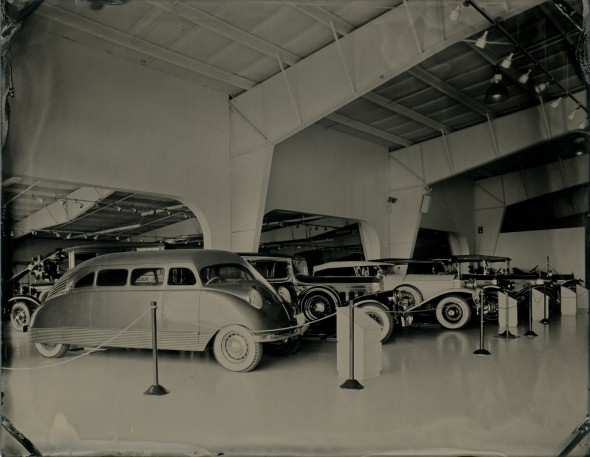 I made this image from the open hangar doors into the museum itself, which proved wonderfully that doing wetplate photography in that space will work just dandy. Can't wait to get started on that!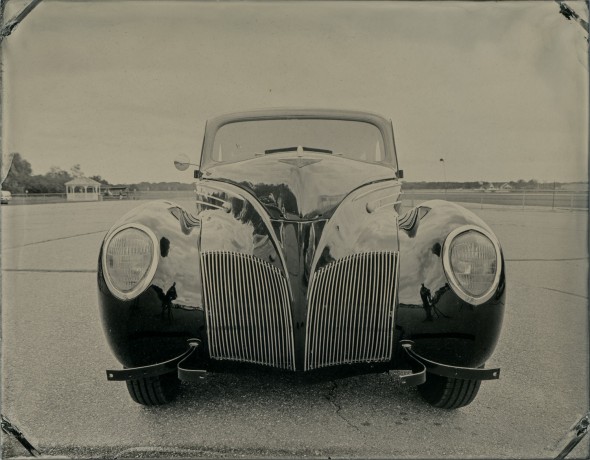 That's me reflected in both of the fenders, between the grill and the headlights.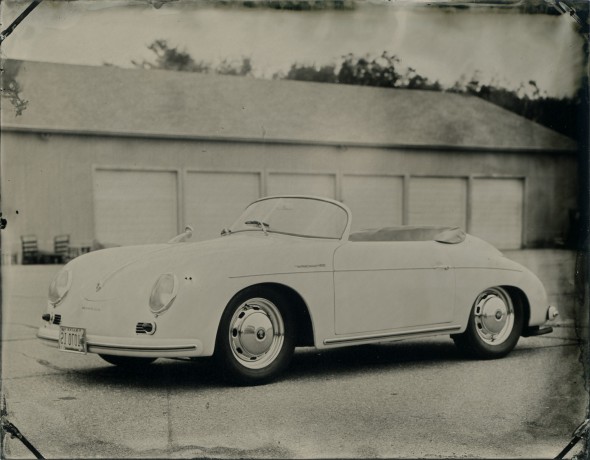 1956 Porsche 356 (replica)