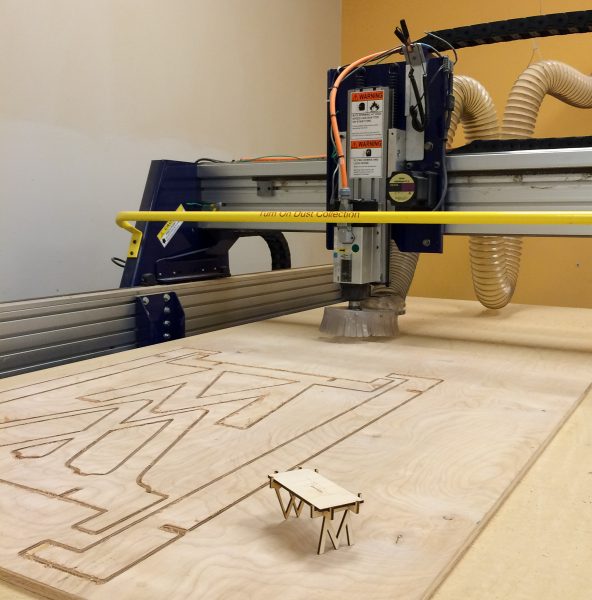 One of the first things I saw on my tour of TechShop was the ShopBot, a computer-controlled router than could take material 4ft x 8 ft x several inches thick. If I hadn't been sold on becoming a TechShop member the minute I walked through the doors, this thing would have done the trick. I'm not great when it comes to woodworking with my hands, but I can program a computer, then let the machine do the work – it's a good compromise.
I signed up for the laser class first, of course, because lasers, duh. Soon after that, though, I learned how to use the ShopBot, then had a go at my first real project: legs for a coffee table.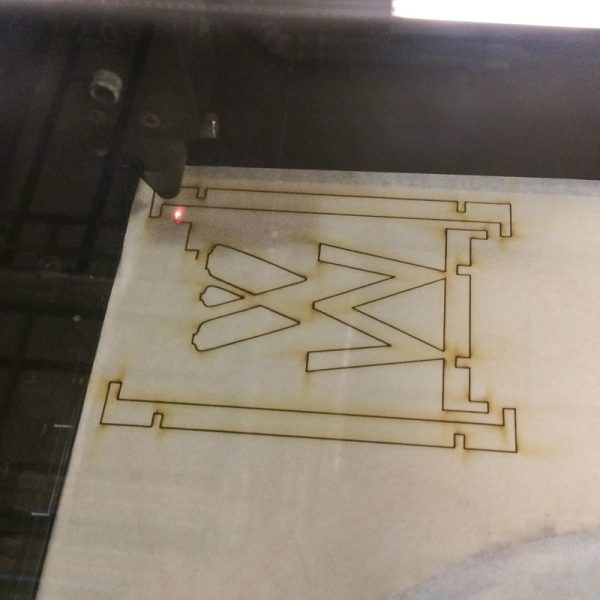 Way back in Maine I had bought a drawer from a cabinet of type from a printer's studio, with the thought of either putting it on the wall or making a table out of it eventually, then filling the little compartments with doodads. Once I saw the ShopBot I figured this would be a good project to work on with it.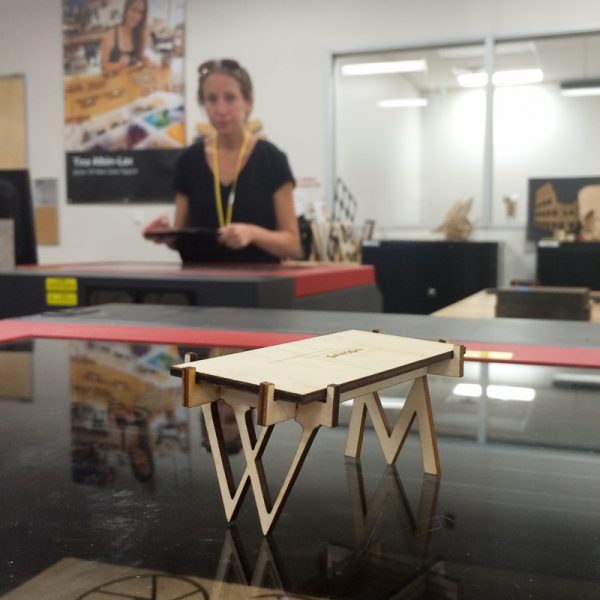 For the coffee table legs I realized that typography itself would make a cool design element. I decided to use our initials: M for Mark and W for Kari Wehrs. I know, I mixed first and last names, but I wanted the pseudo-symmetry of the shapes those letters make. And in a happy surprise, I realized that the shadows each letter casts creates the other letter. Aw, how cute!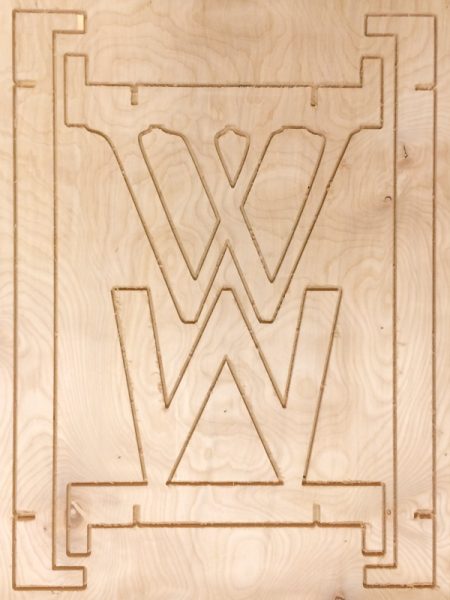 So like I said, if I had tried to cut this out by hand it would have looked horrible, but since I could pull up my font and Kari's font, type in the letters, do a little more vector work in Illustrator, and send the file to the ShopBot, it all came out nicely.
It's not quite finished – I want to paint the base of the table a lead / metal dark gray, and I need to pony up the cash to get a tempered-glass top cut for it – but my first foray into CNC routing with the ShopBot was a ton of fun!