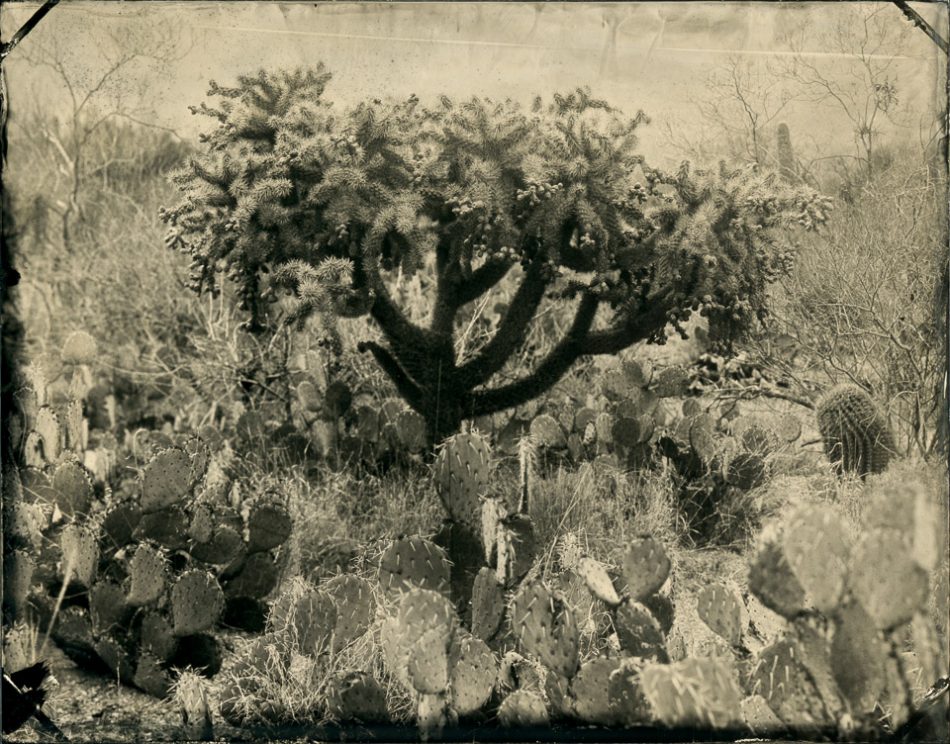 This week I made another trip down to Saguaro National Park to spend the day making tintypes. As I did last time, I parked in a turnout and spent the entire day photographing within a 15-foot radius of the car. (And like last time, I had more to make photos of than time to do it.)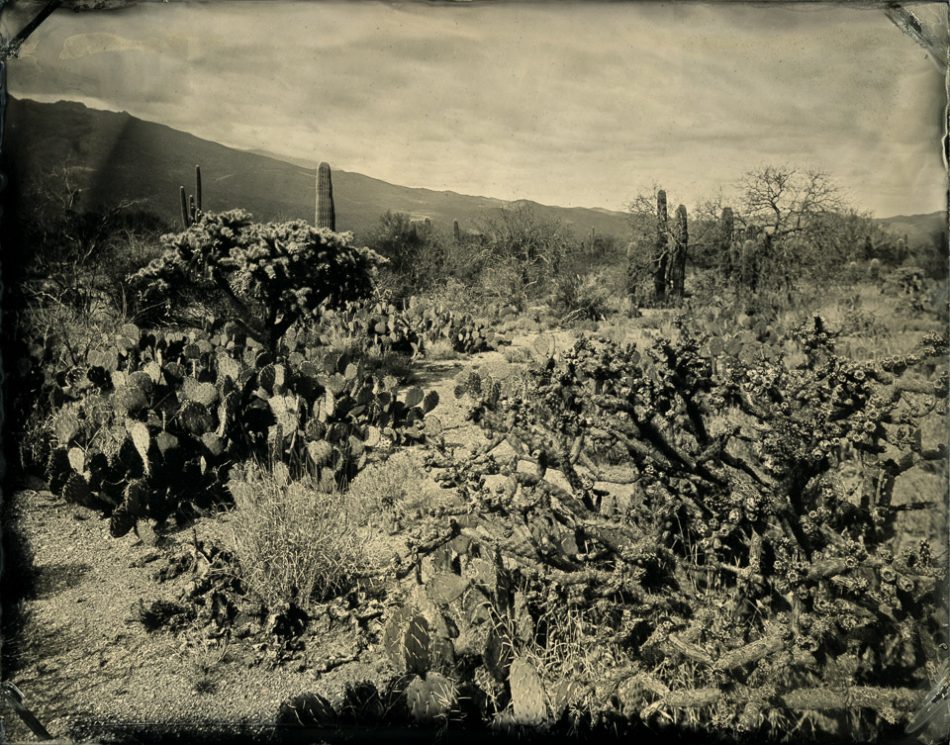 I had a list of cacti I wanted to photograph, and basically picked the first spot I came to – out the Mica View road – that gave me the opportunity to get many of them all in one spot.
I managed to photograph some staghorn cholla, teddybear cholla, a large saguaro, as well as a wide vista including some of the surrounding mountains. Still need to photograph an ocotillo, though.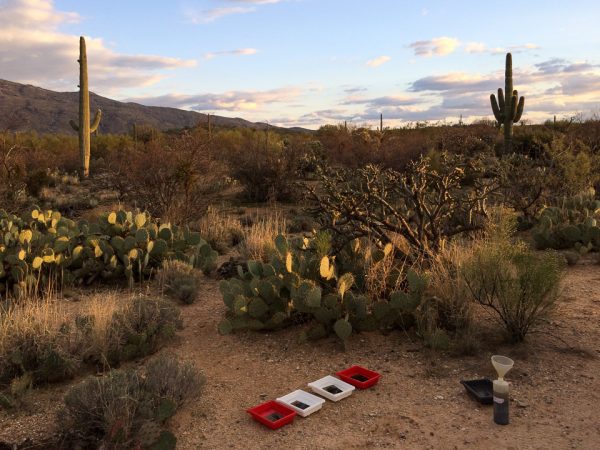 There is a point during every session when I realize "this is a pretty fantastic place to call 'my office'".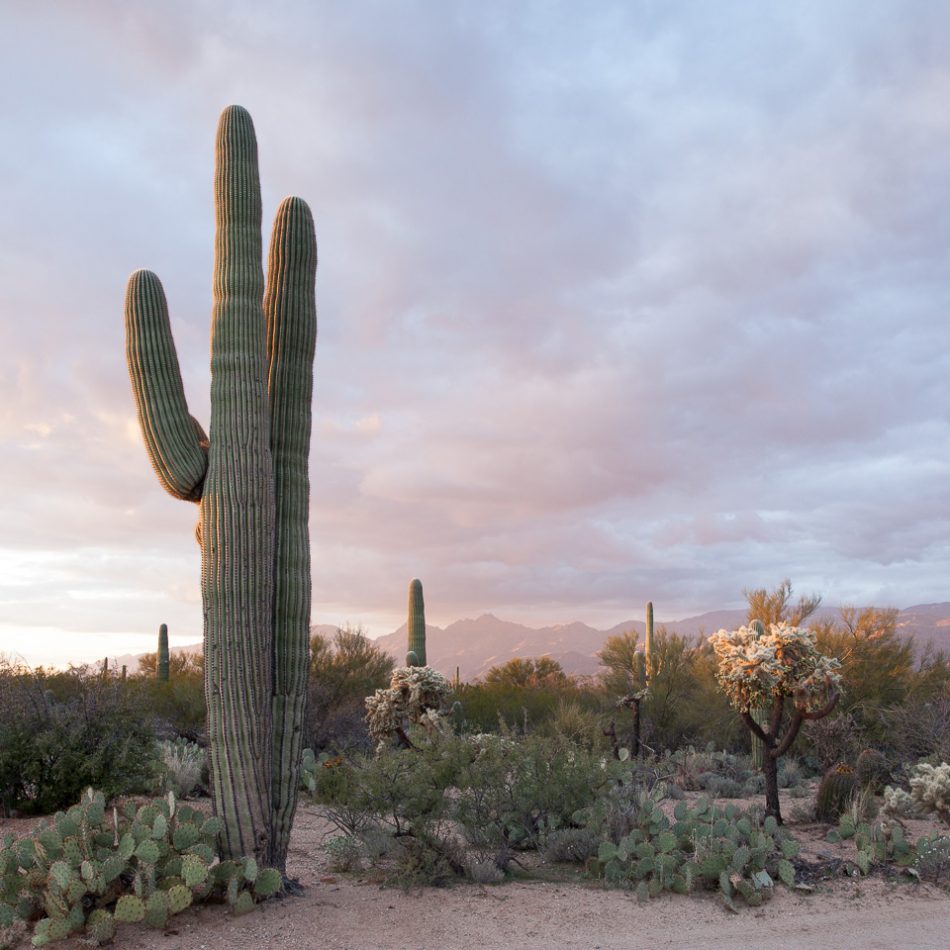 All of my tintypes from Saguaro National Park are from just two locations within one half of the park. Clearly there is a lot to photograph down there! Next trip I think I'll check out the Tucson Mountain District portion.