For his recent 50th birthday my grad school friend Jonathan wanted to meet up with some friends and explore the southwest a little bit. The idea was to gather in Las Vegas, have some fun there, then head out to Utah and Arizona for some desert time.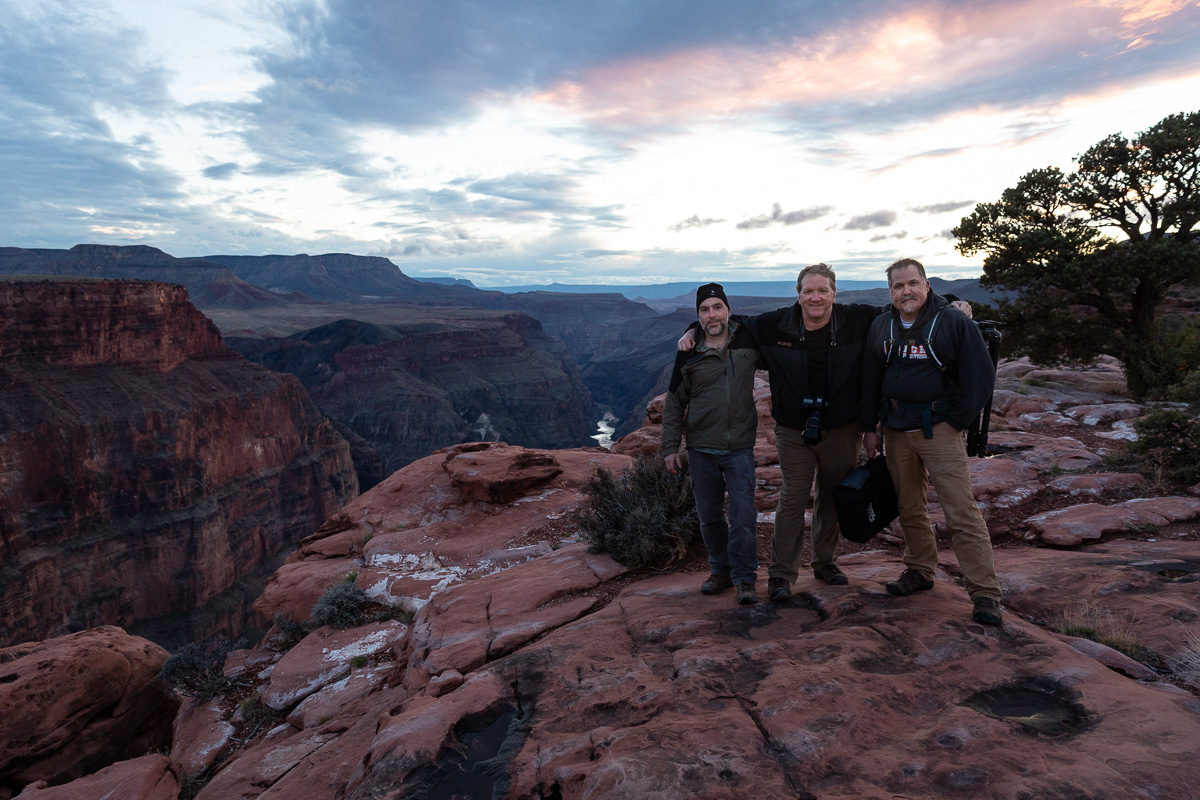 We ate at some famous Thai restaurant, walked around Fremont Street and a Friday night art walk, and checked out some of the usual casinos and stuff. Saw a Cirque du Soleil show (Ka) which was pretty cool.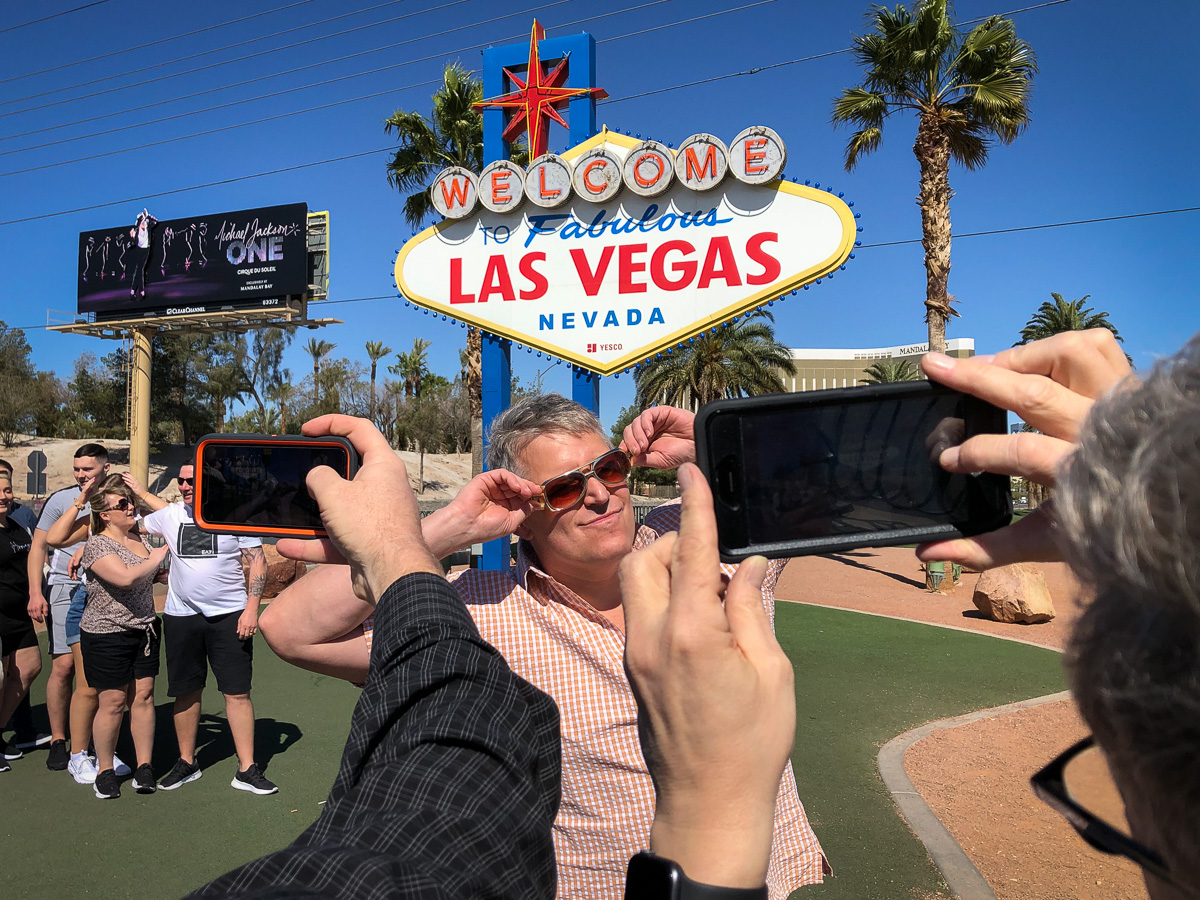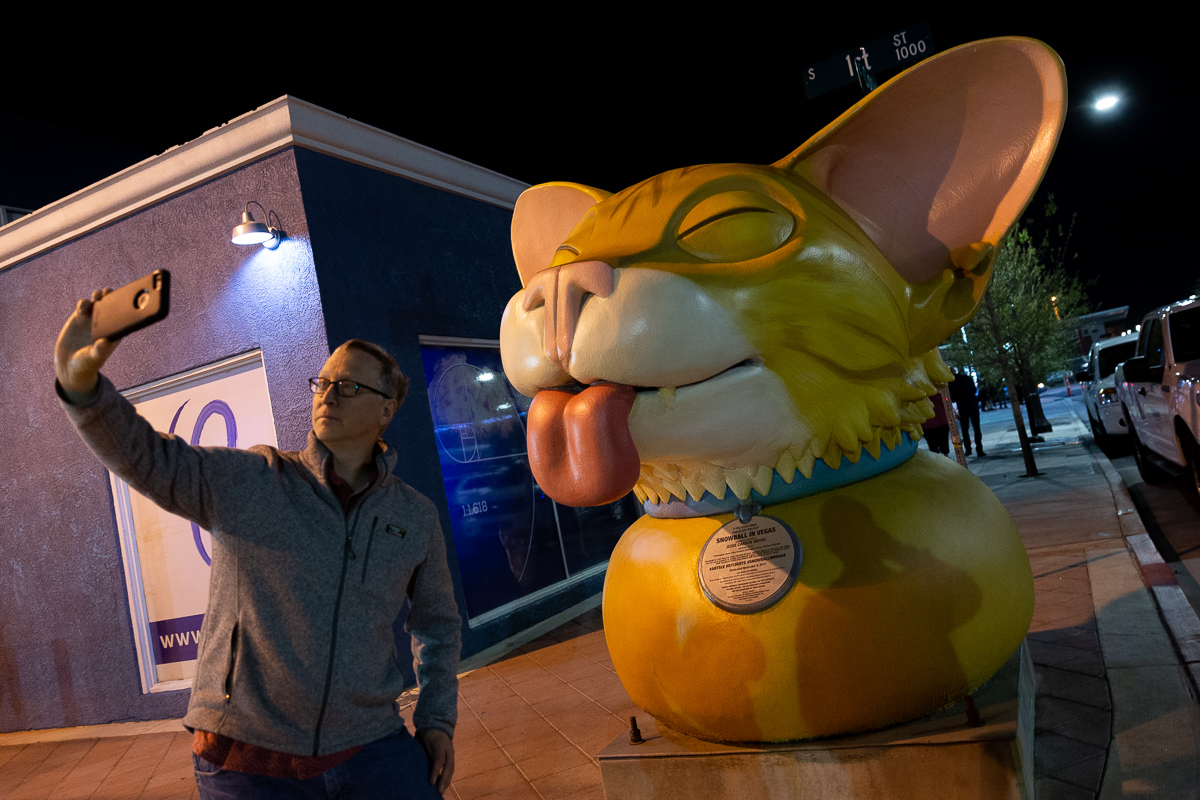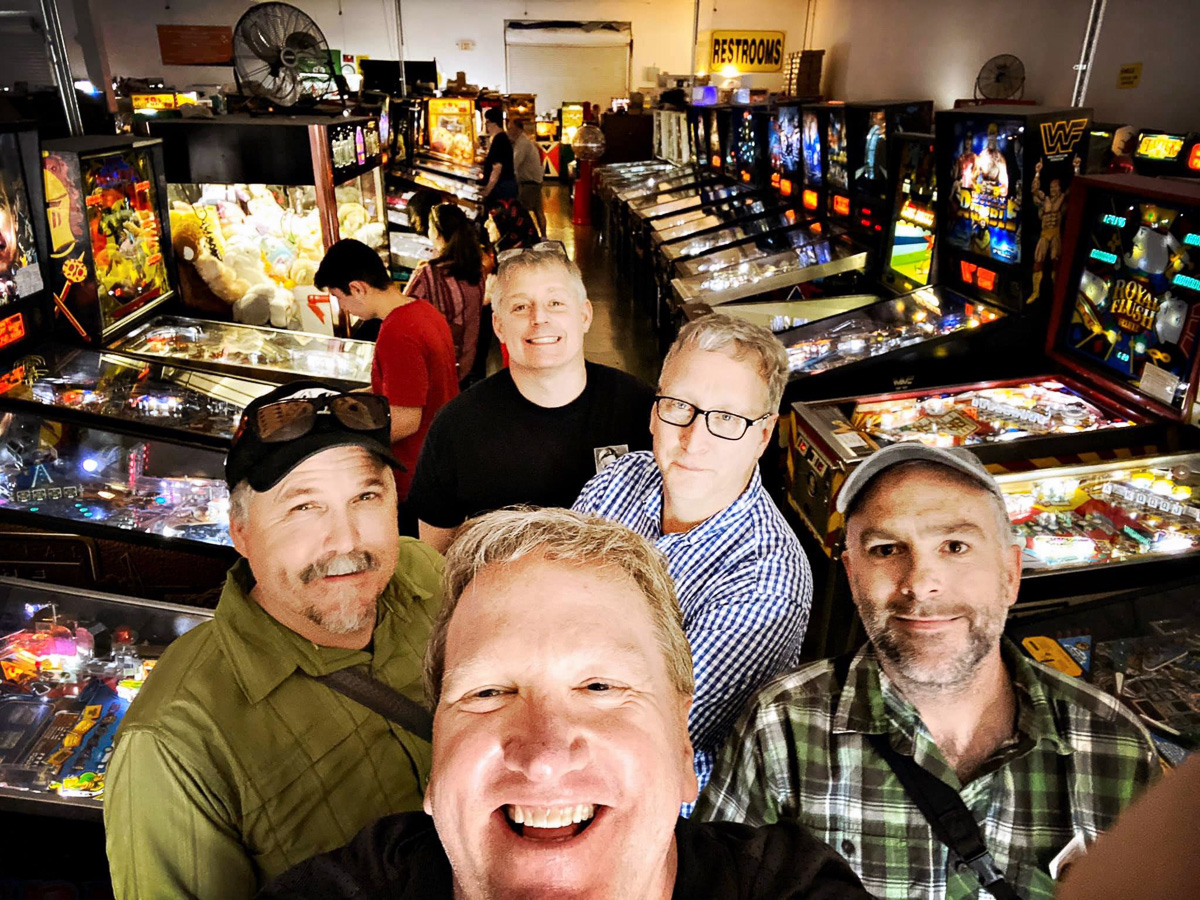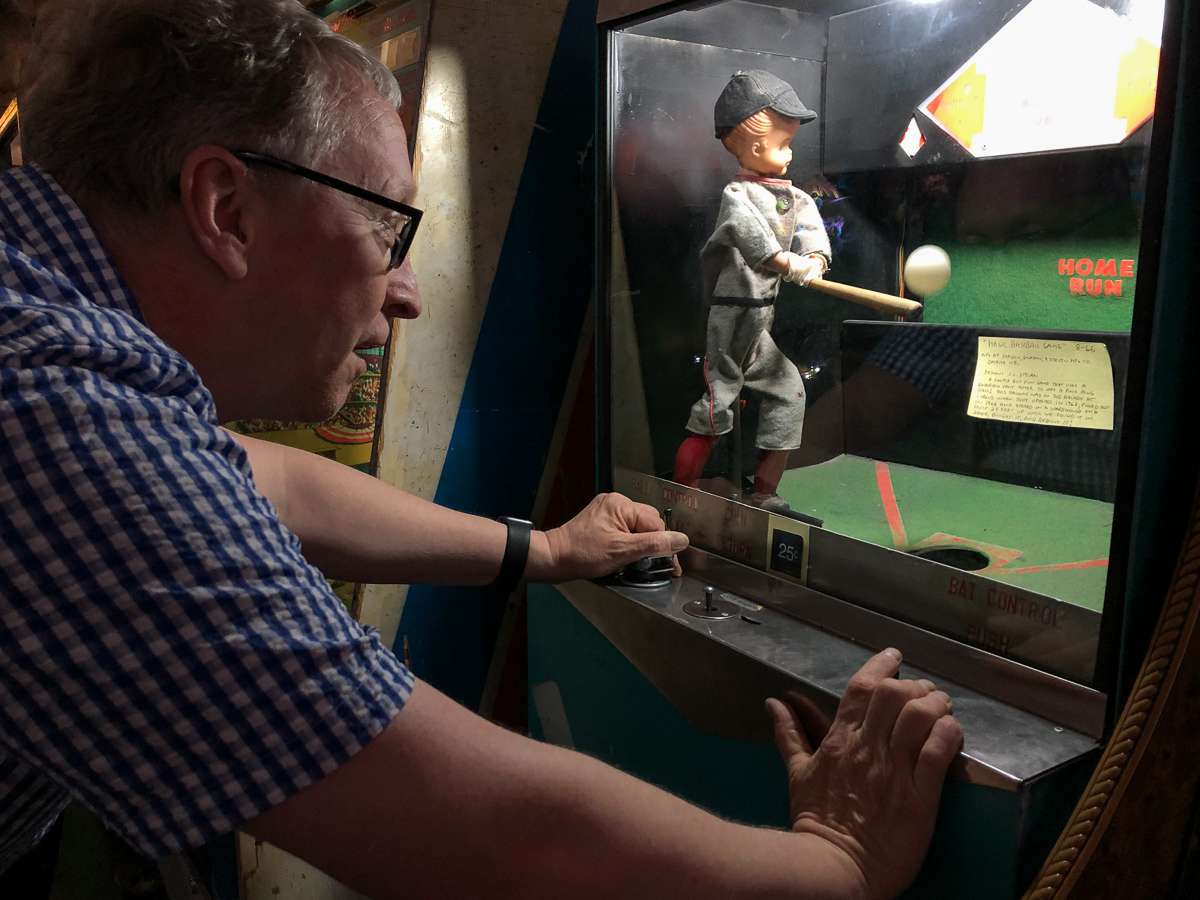 Another very cool game, demonstrated here by Barry, is a baseball game in which a fan blows air up through the hole in the middle. By controlling the strength of the airflow you can get the ping pong ball to hover just right, then whack it with the bat. If you do it right, you get a "home run"!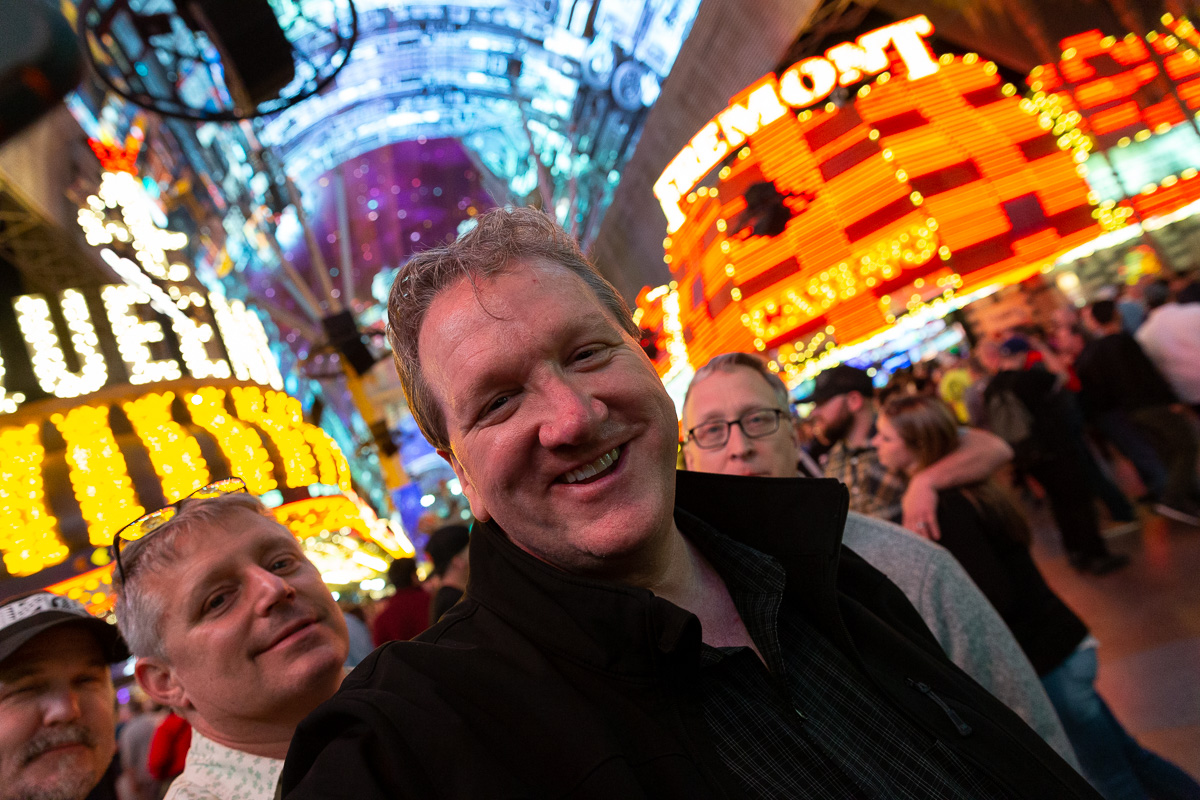 From Las Vegas three of us (Jonathan, Shane, and I) headed northeast towards Zion National Park.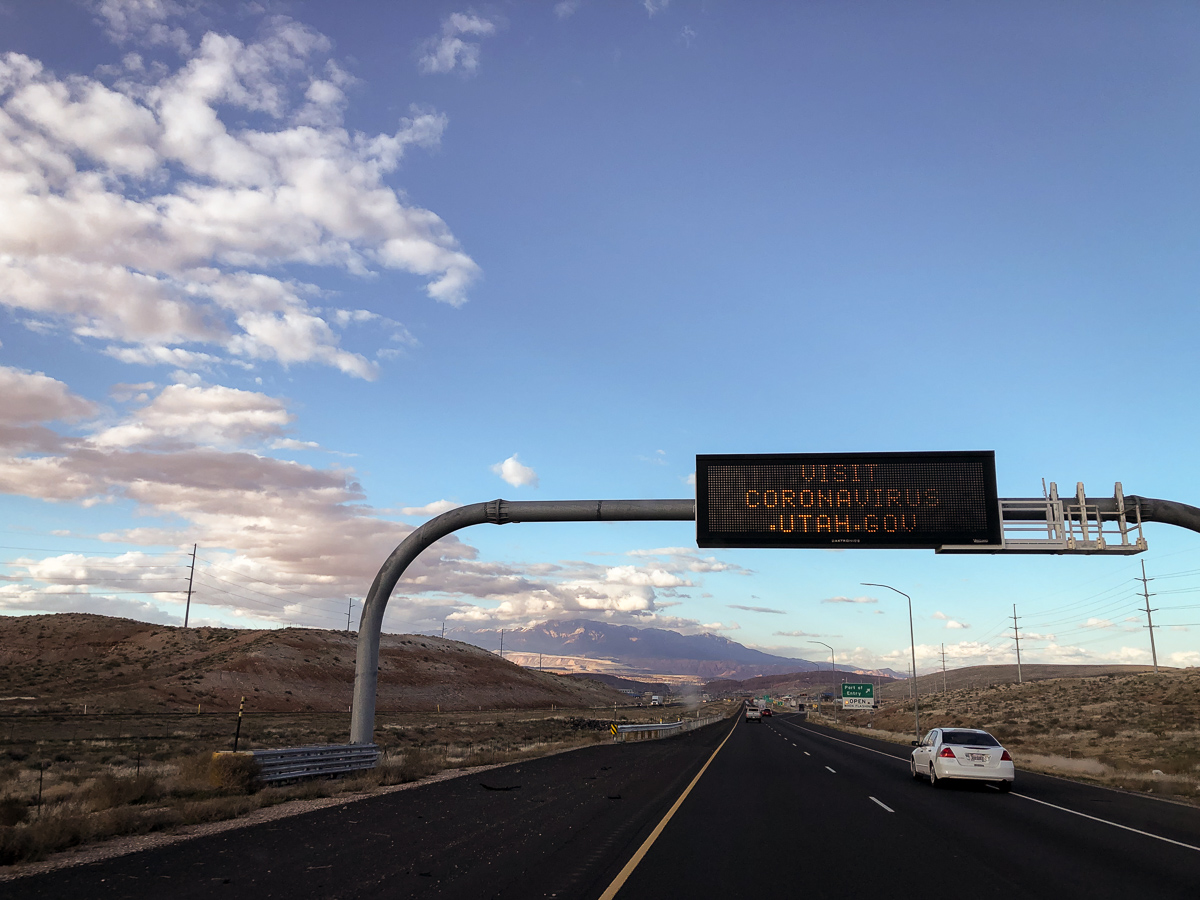 The highlight of our first stop was a little canyoneering excursion Shane arranged. A friend of his took us down a slot canyon just outside of the National Park. It required some rappelling – and getting wet – to get through. Loads of fun!
I did not stay dry. (Photos of me ©2020 Jonathan Adams.)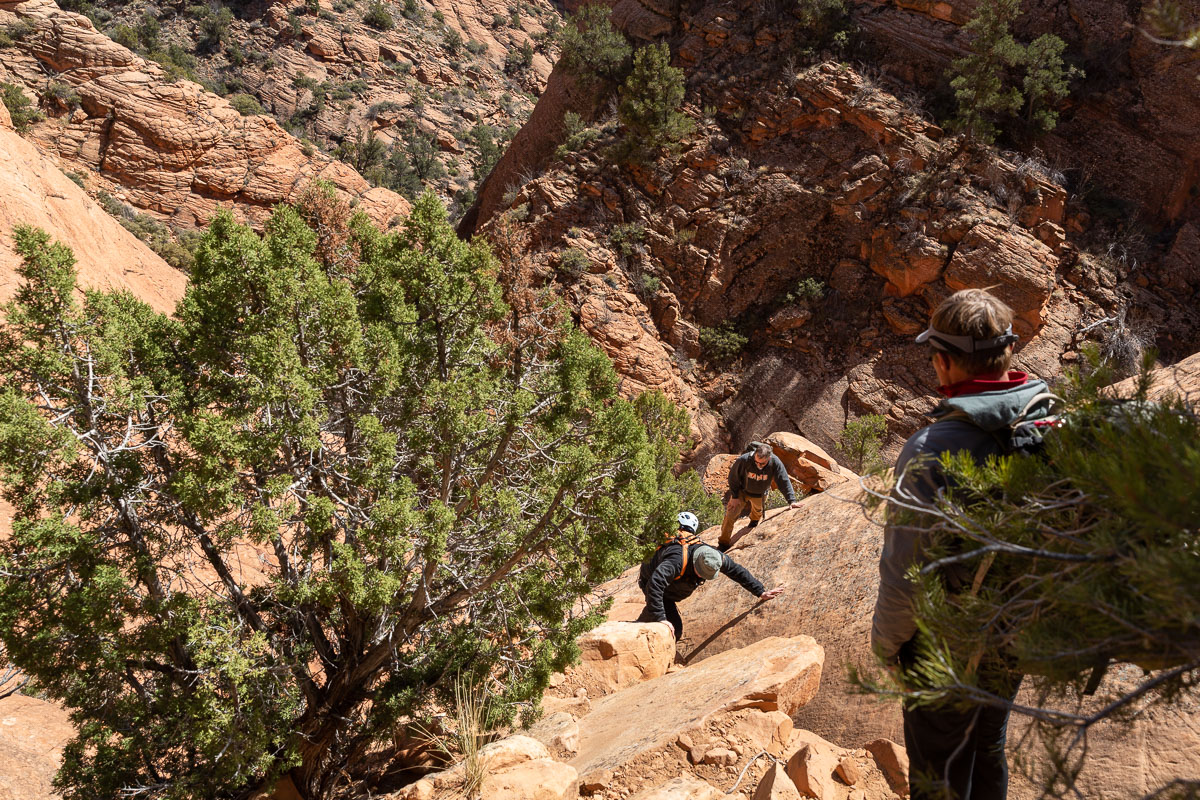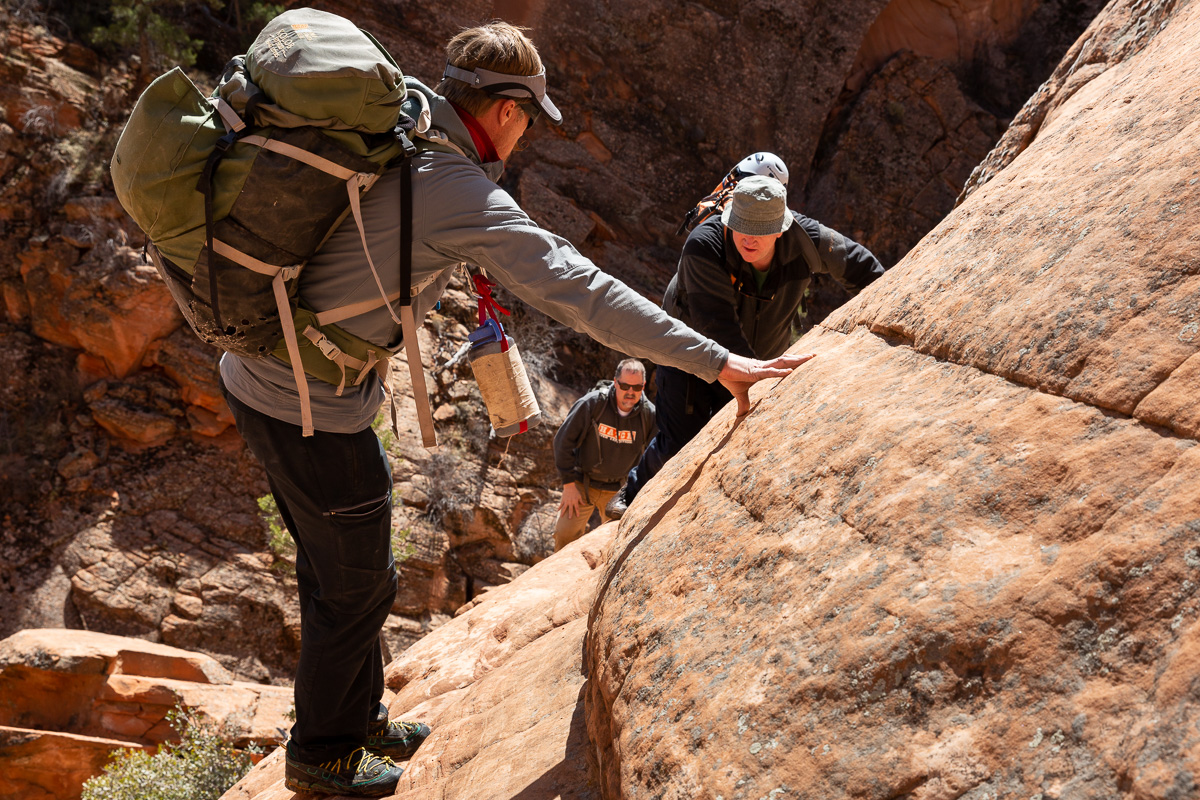 We camped out in a friend's driveway, cooked out in the backyard, made new friends, had a blast!
We didn't actually really visit Zion National Park on this trip, we just blasted through on our way to the next stop, the Toroweap Overlook, on the north rim of the Grand Canyon.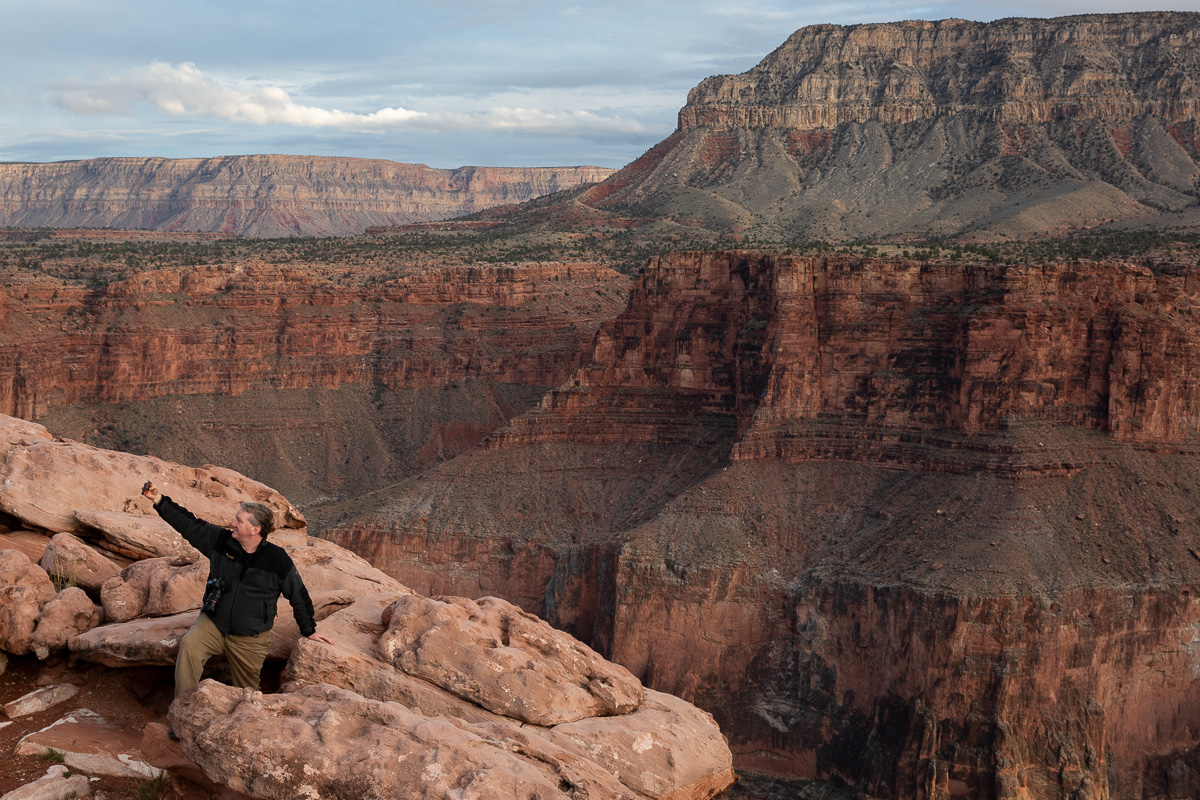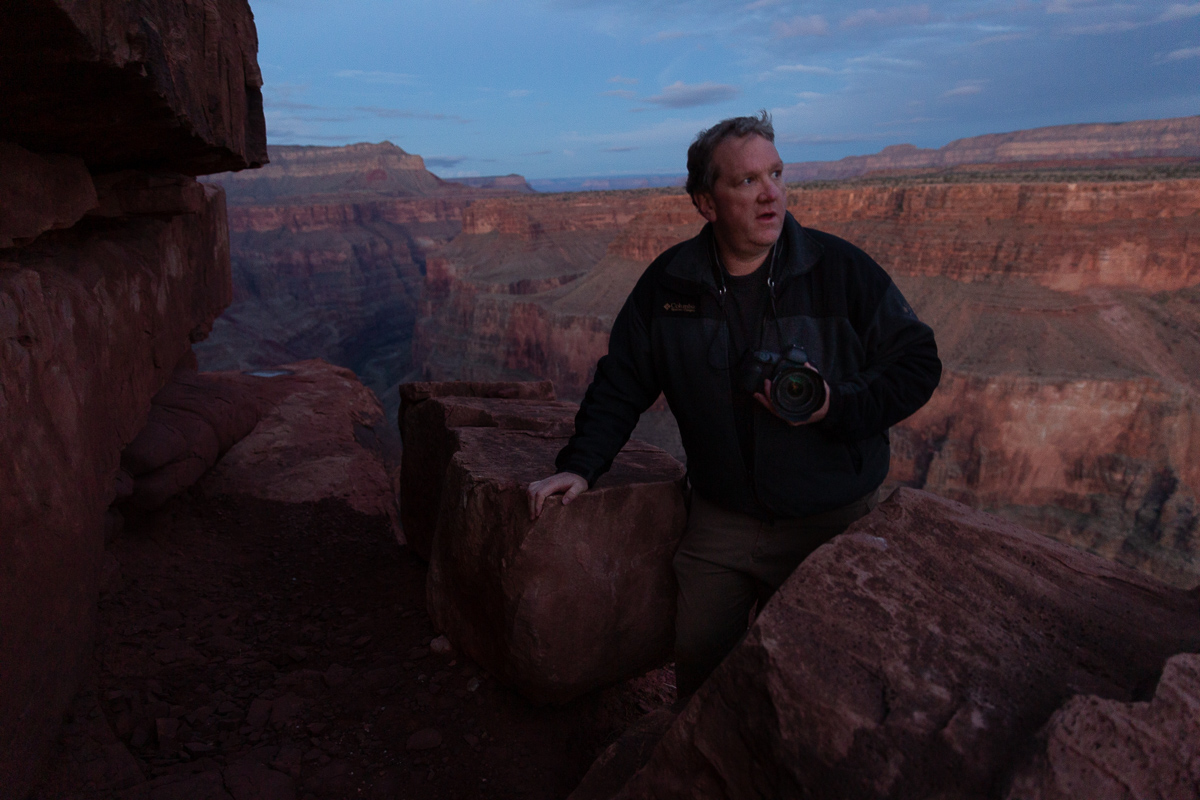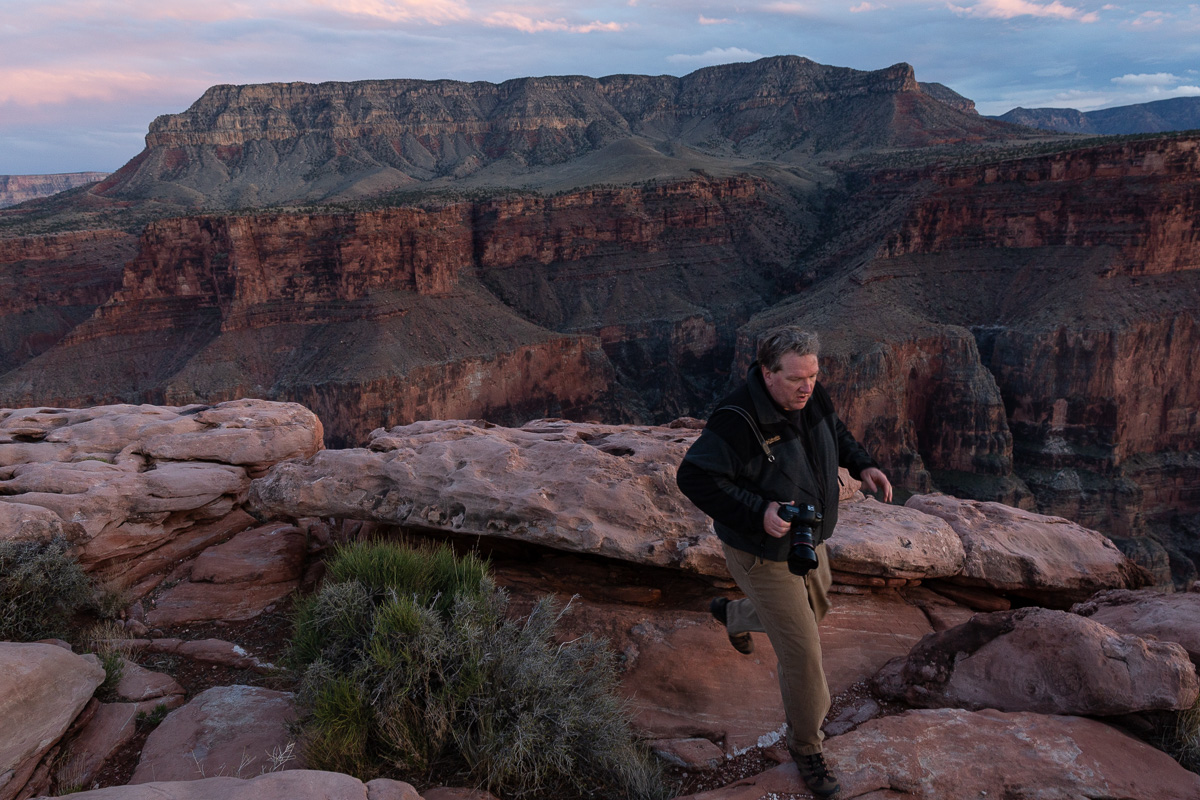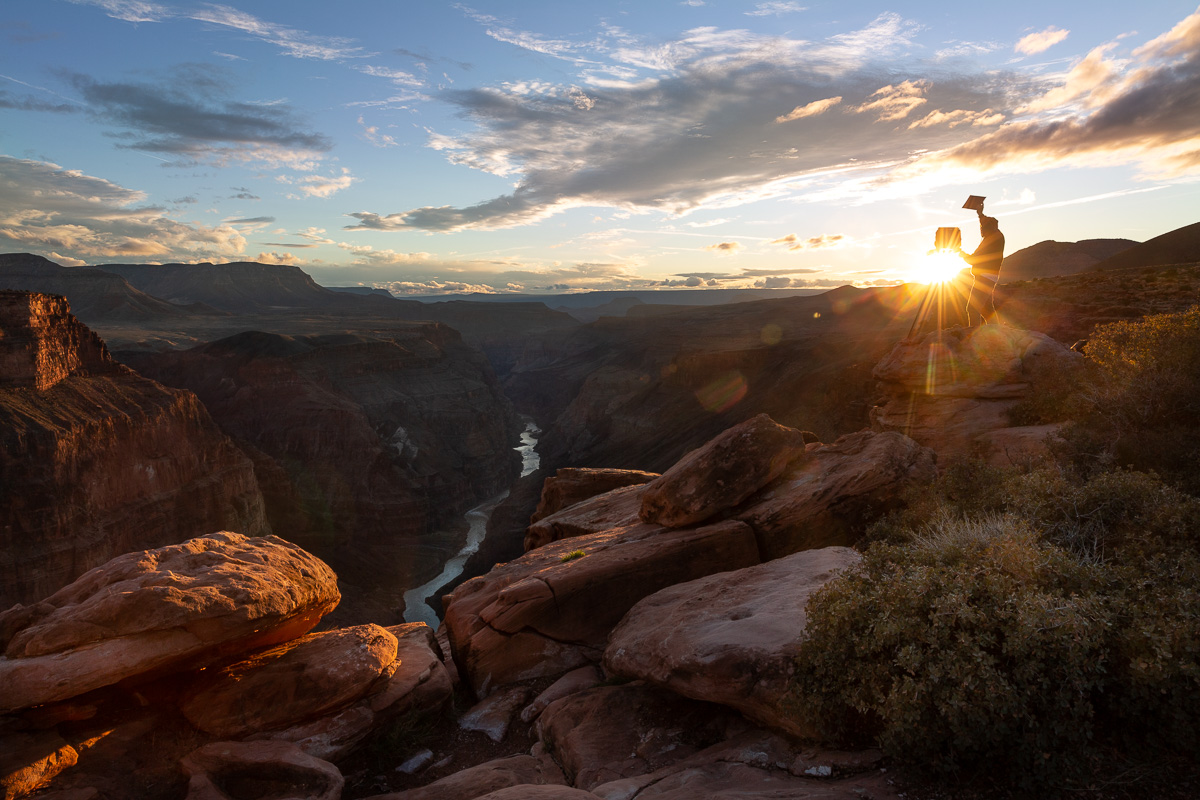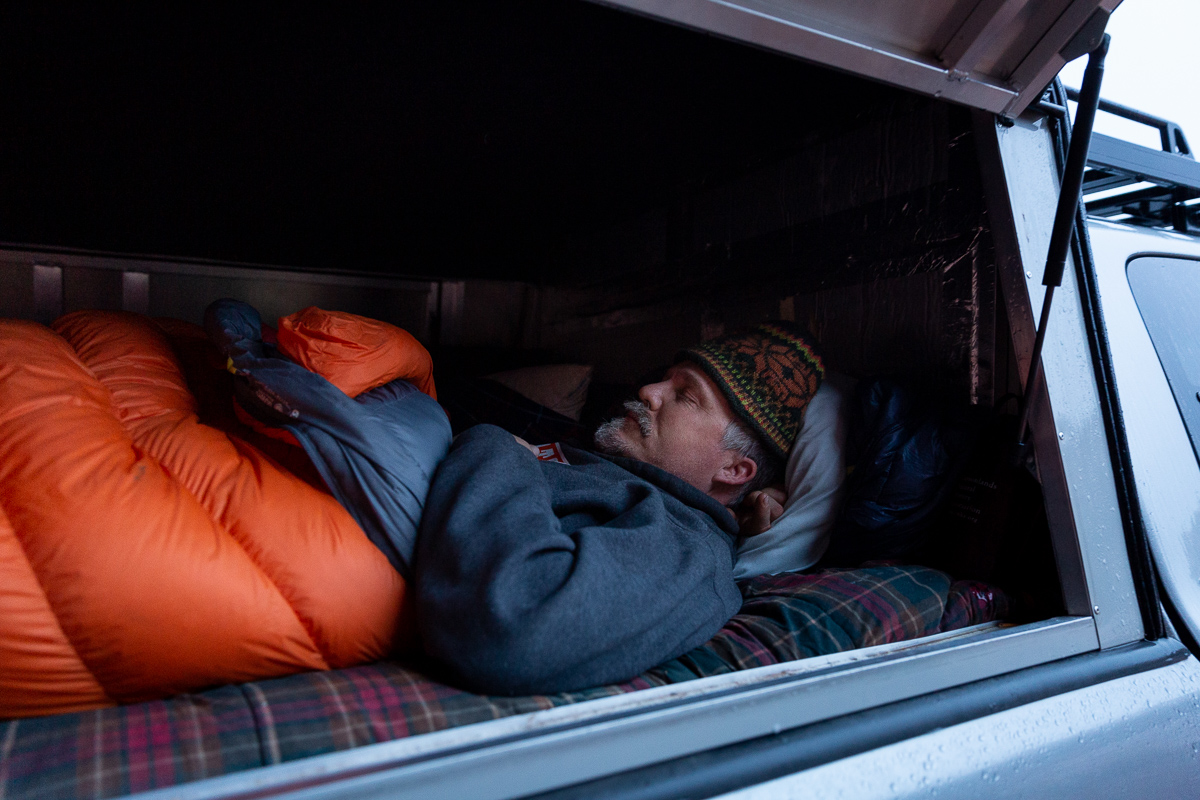 Cold rainy night at the overlook's campsite, but still beautiful and restful!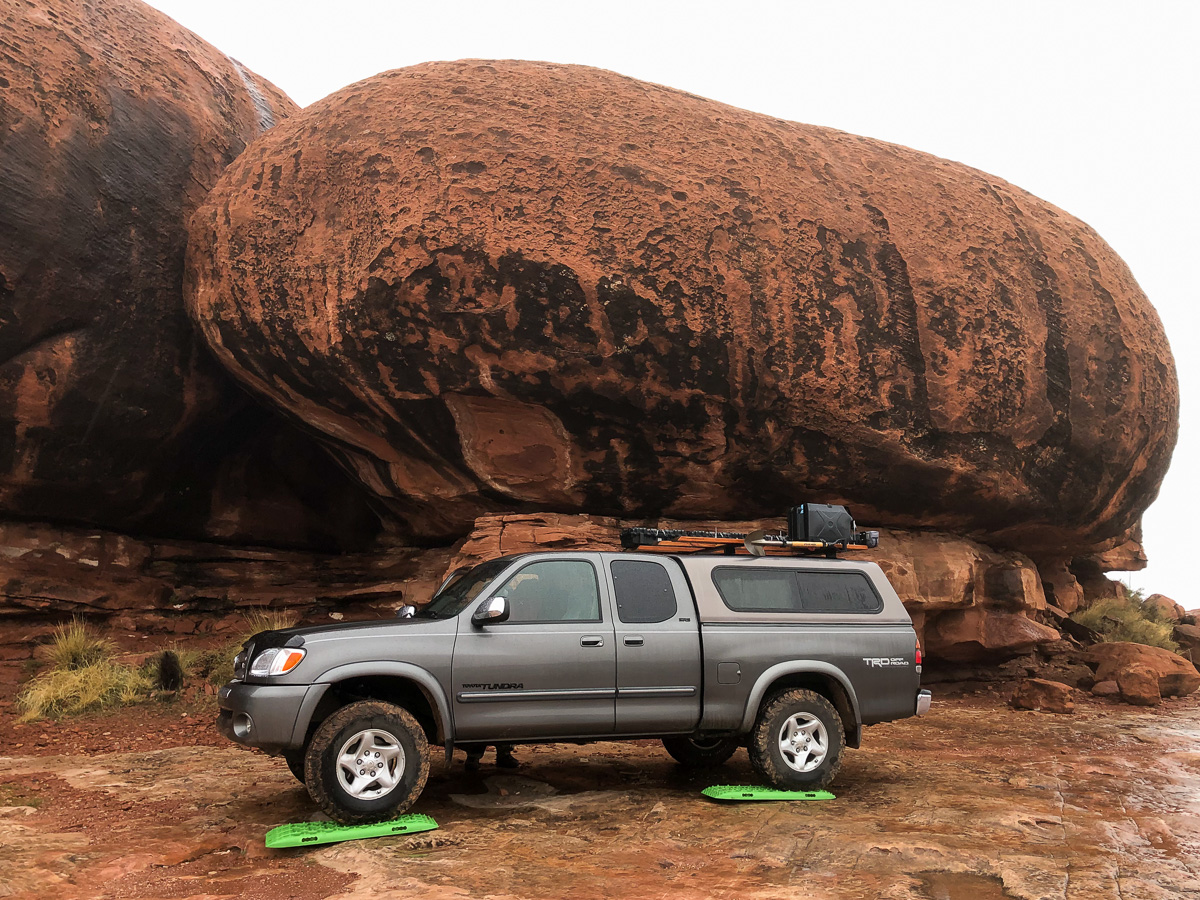 So far this is the only reason I've had to use my recovery boards. Haven't used them to get out of deep sand or mud, but at least I'm sleeping nice and level.
The next morning I tried to make a tintype portrait of our group for Jonathan for his birthday.
For various reasons, it…could have been better.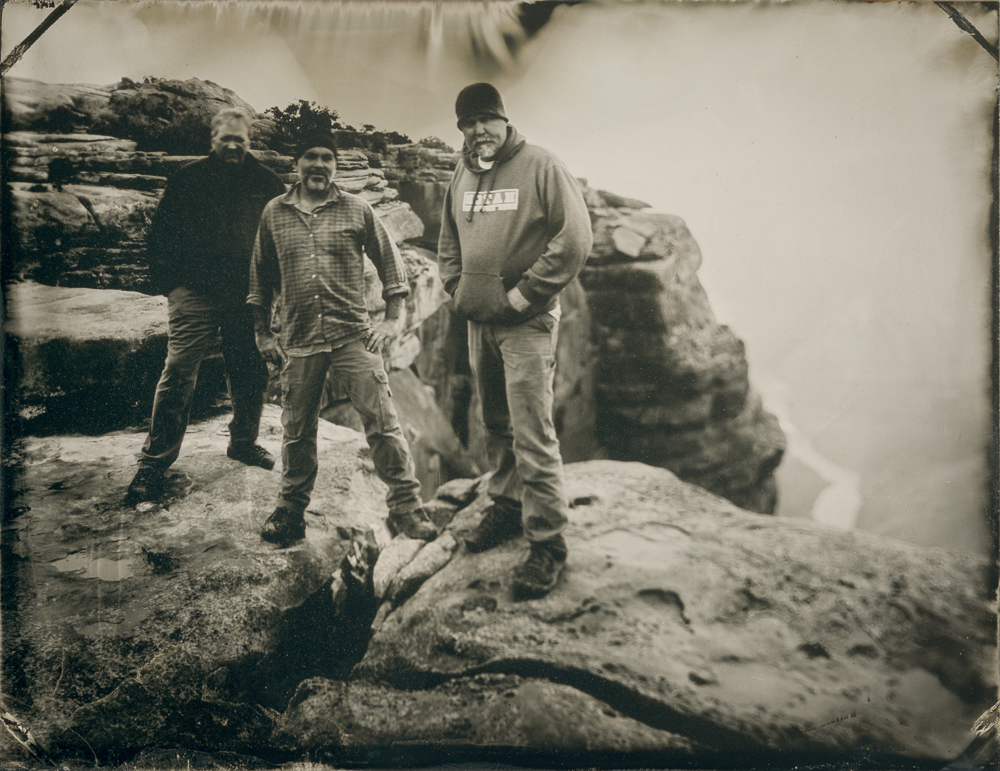 Shane was also not having the best of luck – the road out to Toroweap snapped a heavy-duty off-road shock in two.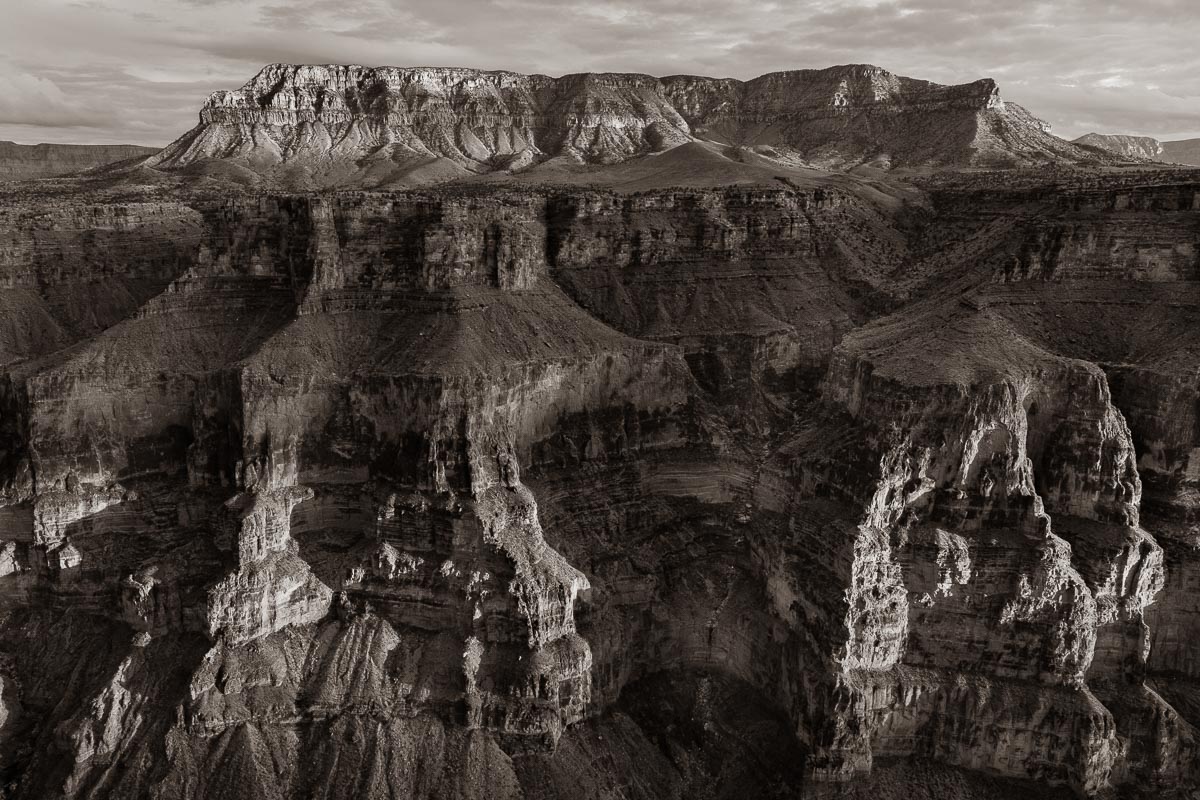 There is a lot of pretty great scenery at the Toroweap Overlook, obviously, but this view of the south rim and the Aubrey Cliffs rising in the background is one of my favorites. The tops of the cliffs are around 6500ft elevation, and the Colorado River – just out of sight at the bottom of the image – is around 1700ft, so there is quite a bit of vertical distance visible there.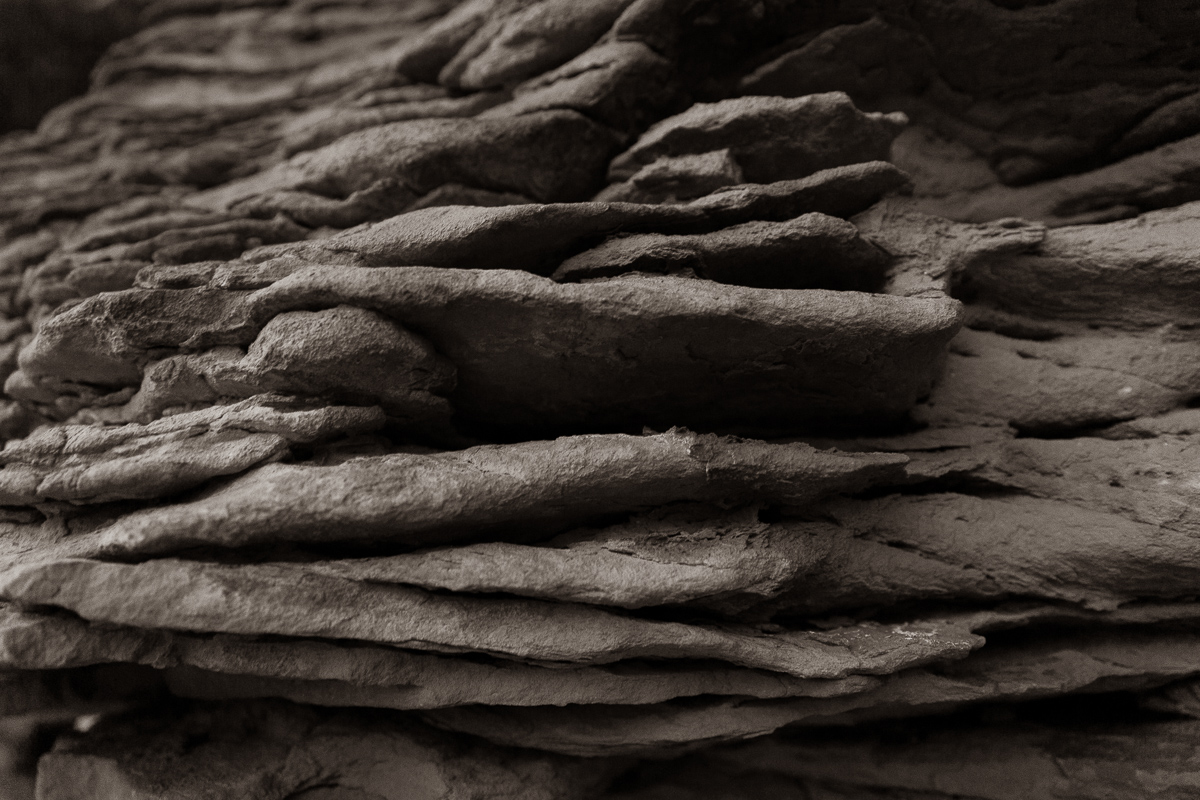 From Toroweap we headed northeast over the Kaibab Plateau and up onto the Paria Plateau to White Pocket.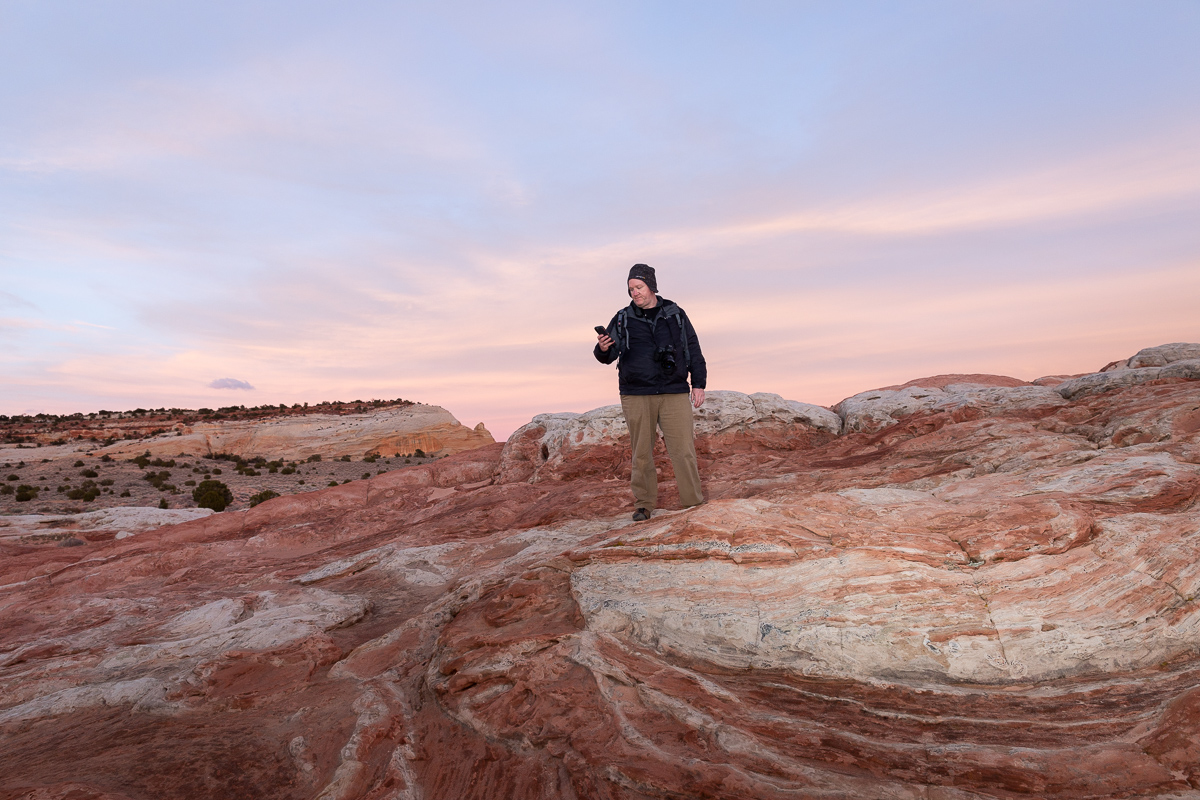 For once somebody on the trip had more photography gadgets and toys to play with than I did. Here Jonathan is experimenting with his Lensbaby attachments.
White Pocket was pretty good. From there we intended to go to the far eastern edge of the plateau, to the tops of the Vermilion Cliffs. This was my second attempt to get there – the first time Kari and I ran out of time and had to turn around – and this attempt wasn't to be, either. The innocuous rock on the left bottom of the above photo made a nasty gash in the side of one of Shane's tires, and for various reasons that I won't embarrass him with – and a coming rain storm – once we got it repaired we boogied down off the plateau.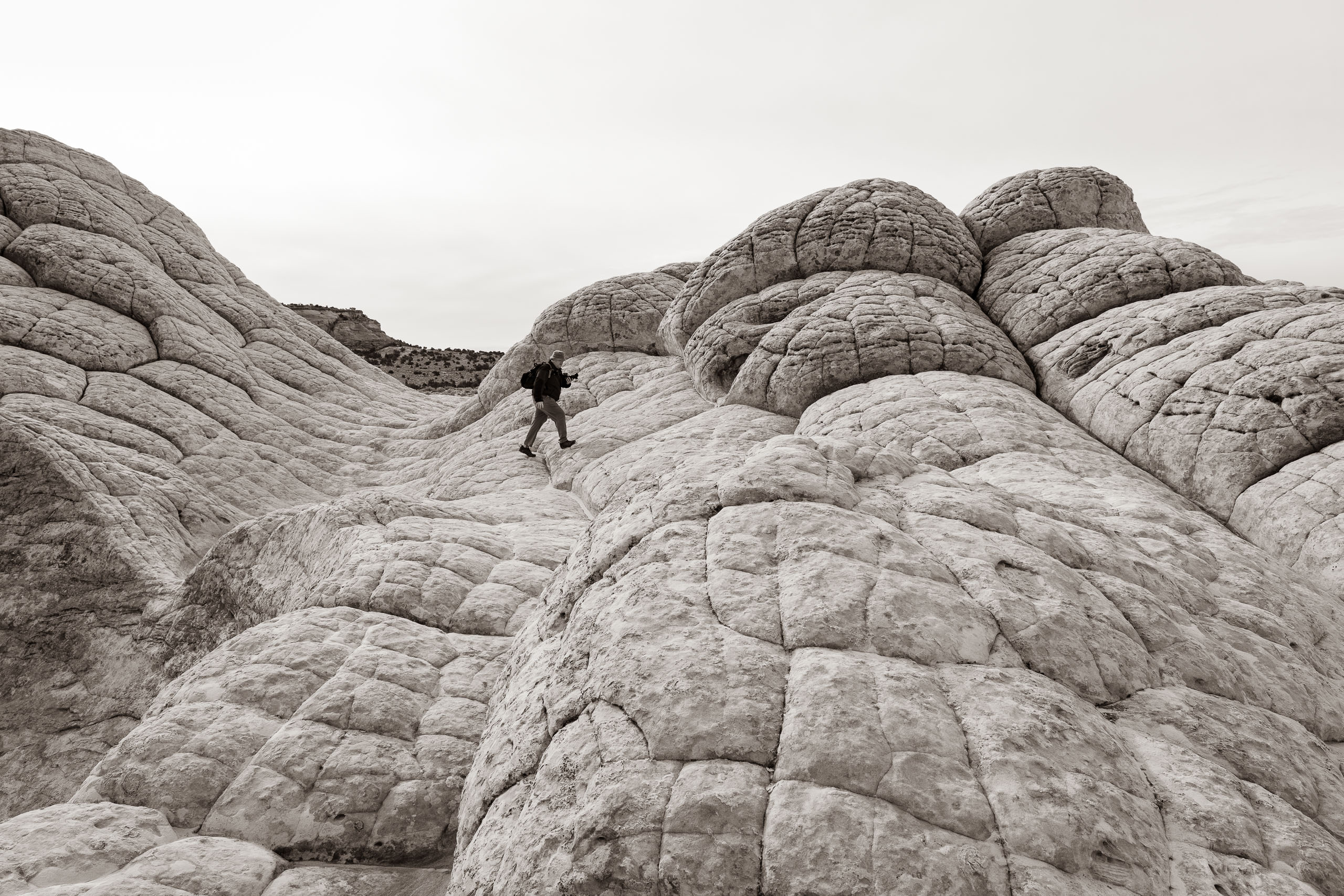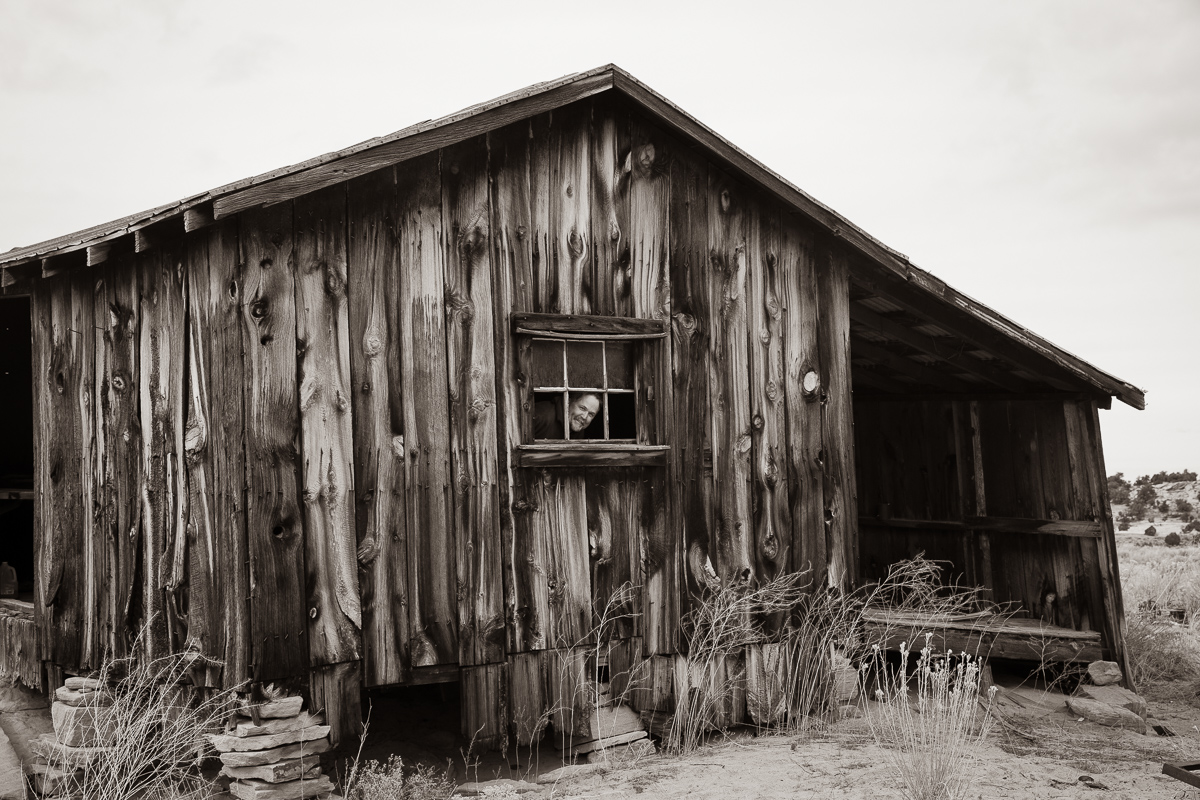 I'm always a sucker for mountain ranges (or mesa ranges?) receding in the hazy / foggy / cloudy / smoky distance.