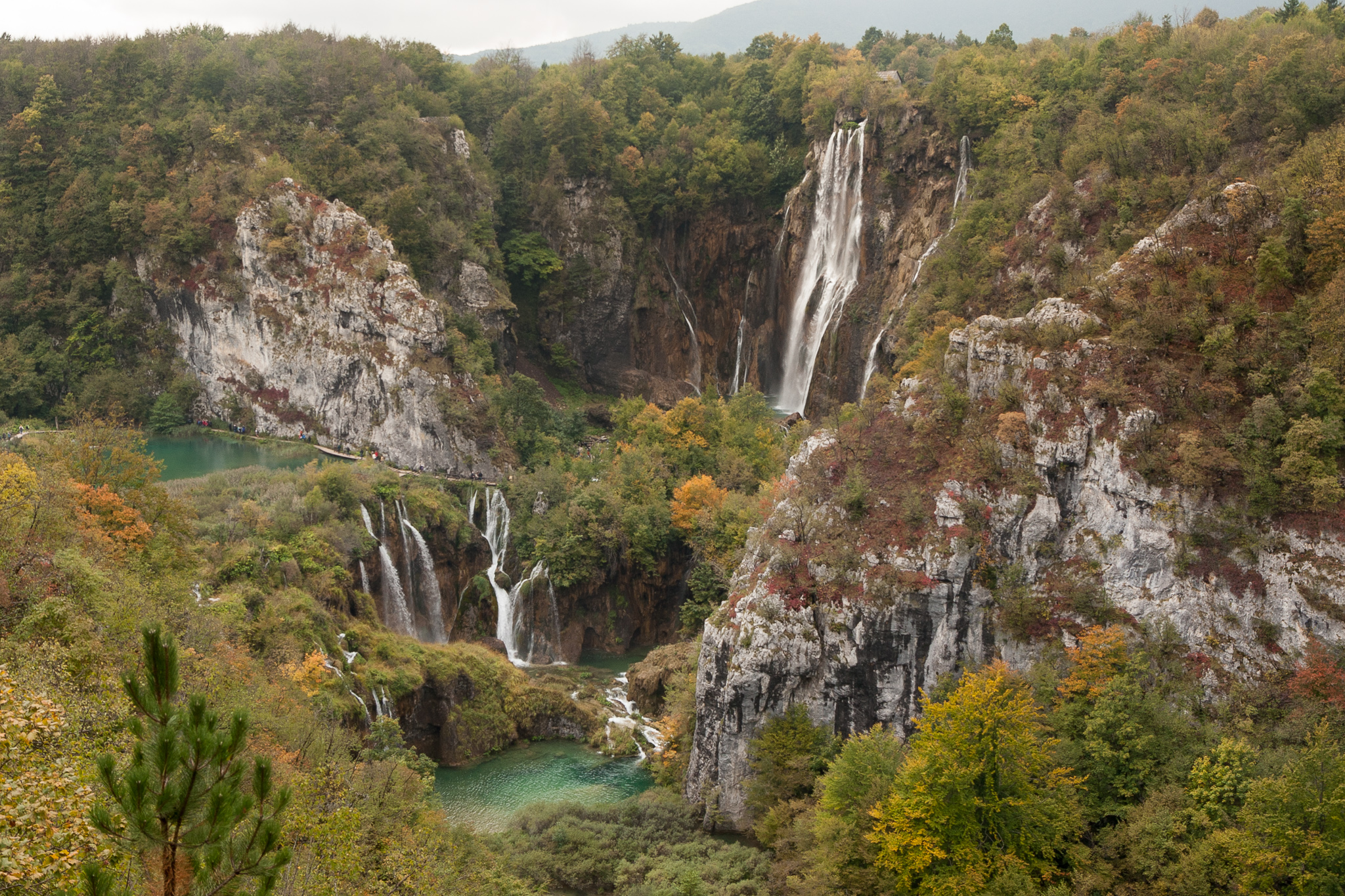 Up at 07:00, breakfast in the Hotel Bellevue dining room (pretty crap for €75/night) and on the trail by the 08:00 opening time. Lucy and I walked on most of the trails in the park, took a park bus, and a ferry, and were mostly finished by around 15:30 (although with a functioning camera I could have easily spent many more hours).
Plitvice is certainly a beautiful place. Tip: get there early, or stay late, because the narrow paths fill up with tourists, especially on the core loops. I kept thinking to myself that with all the crowds of people viewing life through a viewfinder, and no railings on the boardwalks, that there must be people falling into the water every day at least.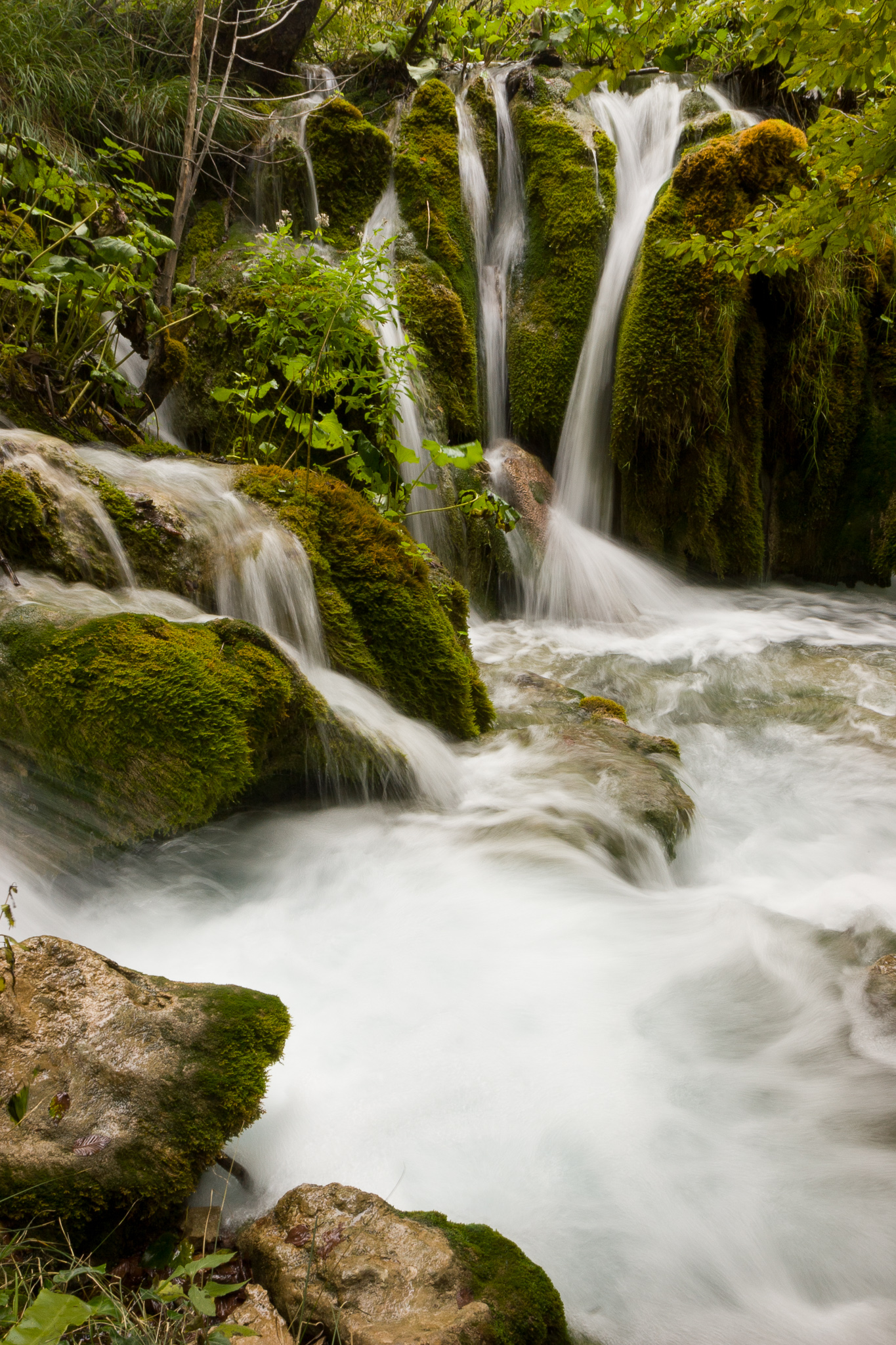 We had cloudy and overcast weather, which lent a moody atmosphere to it that wasn't entirely bad, but I would like to see it again in nice weather, and in different seasons. It's amazing how the water flows everywhere, through the forests, under the boardwalk, through the grasses. Neat place, and a nice park, too – very well kept.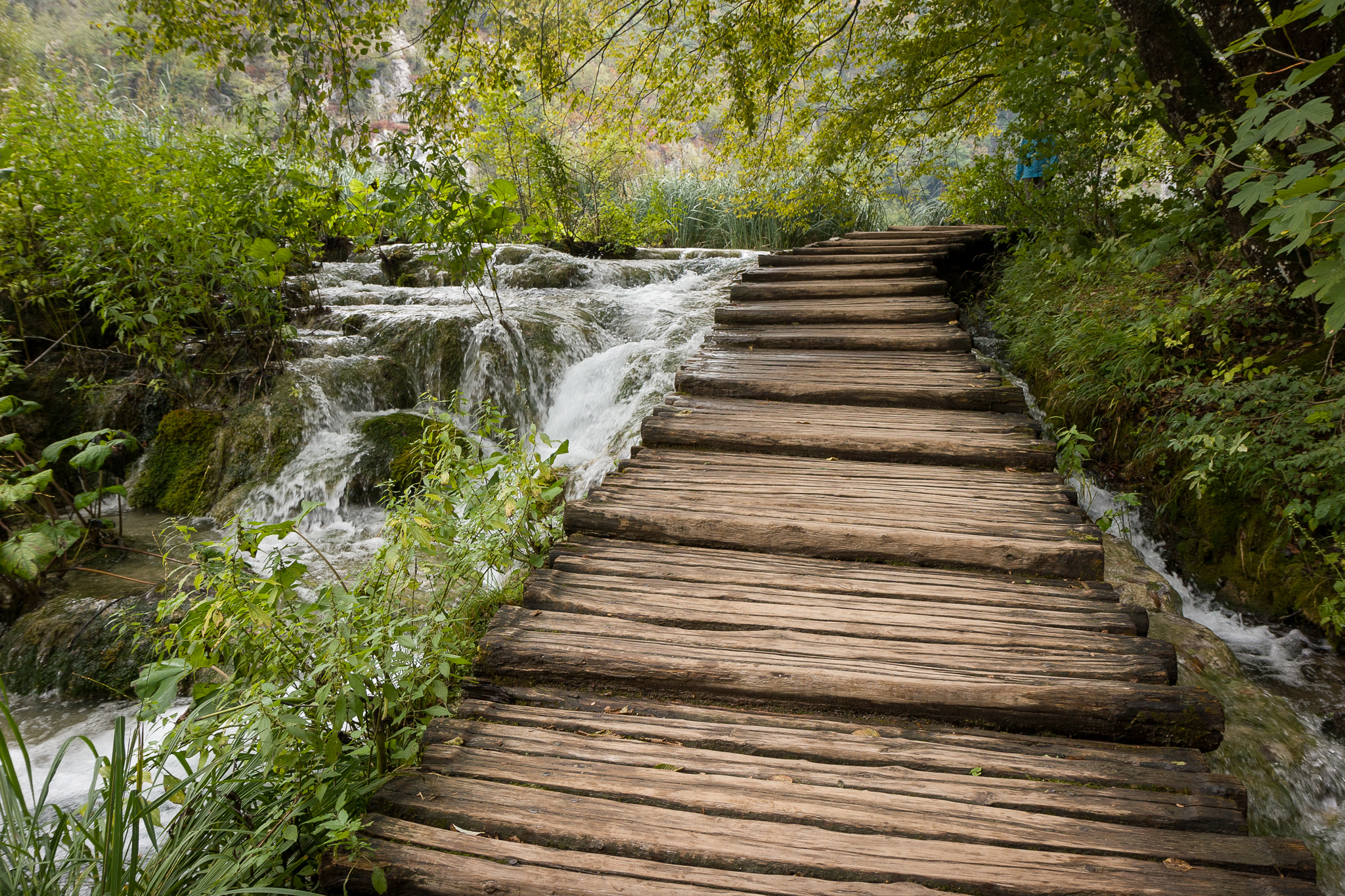 Lucy and I checked out of the expensive hotel and found a pleasant private room with Mirko, about 1.5km outside the park. We had just exited the information center last night and were debating wandering around looking for a room in the cold rainy twilight, when Mirko magically materialized with his little brochure. We gratefully took him up on it, and it was a good call.
After we walked around the park we picked up our bags from the hotel and Mirko picked us up to take us to his purpose-built pension/home. Welcomed us with a glass of homemade brandy. :-) Had dinner there, too, which was a tasty schnitzel and french fries, a Croatian beer for me, and another brandy digestive.
Finally got an email from Kamila, my friend in Ireland confirming that I am welcome to a patch of floor, so I have a plan! Crazy as it is, I'm going to catch the early bus to Zagreb with Lucy, find an internet cafe, and book a flight to Cork, Ireland! At least Dell should be able to get off their ass and help me considering Ireland is their European HQ (I think). And I'll try to pick up a new camera at duty free, although from what I hear of Zagreb airport that isn't too likely. It'll be nice to be in Ireland and to visit Kamila.