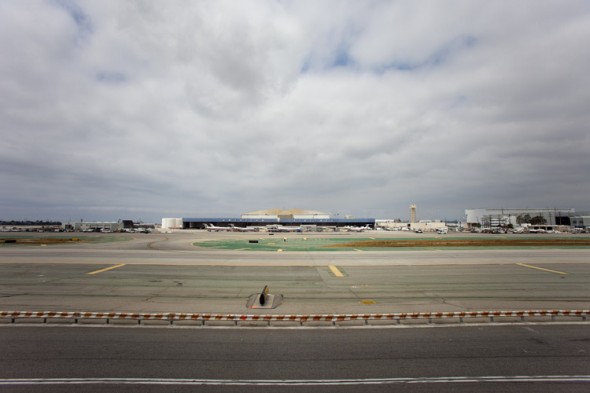 Start location:
Los Angeles, CA, USA
[umap id="33054″ size="t" alignment="right"]
End location:
Lima, Peru
Miles today:
(flight)
Miles total:
Min altitude:
126 ft / 38 m
Max altitude:
128 ft / 34 m
(not counting the flight)
Min temp:
Max temp:
My day started off with a wakeup call from David at 6:45. I had my alarm set for about then anyhow, so no matter. Besides with the adrenaline going through my system bolting out of bed and into the shower was not a problem. Thirty minutes later he was down in the lobby waiting for me, and I finally got the shake the hand of the guy who put this all together.
Through the course of the morning we met up with the other people – 5 of the 8 of us came in this morning from various places around the US (most from Oregon/Washington border area, then Chicago, New Jersey, and me from Ohio) – and got to know each other a bit. We've got Shah, a Buckeye (I can't escape them!) who is originally from Pakistan but has, he pointed out, been in the US longer than I have. David, the organizer, John, Misti, Samara, Beth, and Mat, who I think needs a psych exam himself since he will be flying back to the US during our trip in order to take his MCATs, then flying back to us in Peru (crazy!) Seems like a truly great group of folks!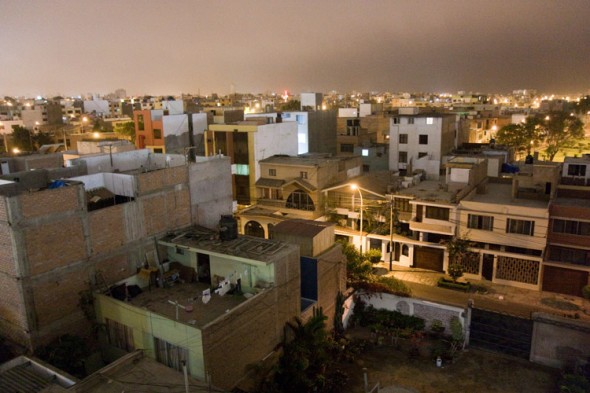 LAX: first snag. For some unknown reason a woman from the airline singled me out to tell me my bag was too big and heavy for carry on. Too big I think is baloney – plenty of other people have larger carry-ons, but unfortunately she's right about the weight – my camera gear is pretty dense stuff. Anyhow, after her initial tut-tutting and stern look she softened up and smoothed things over for me. After all I was allowed two checked bags and had only one, so I was still way under the overall limit. Still, I had to have it under my seat for the entire flight. And, better yet: the plane seats were configured 2-3-2… guess who got the middle seat? So it was not the most comfortable flight ever.
Lima
I have now been south of the Equator! South America! A new country, continent, hemisphere. That doesn't happen every day.
Aside from being cramped on the plane, the trip has been nearly flawless. Everyone seems very cool and laid back. We're doubling up for rooms and I've been put with Mat, and that seems to work just fine.
For a while I wasn't really sure we were in Peru – the first real brands we saw along the roads were KFC, Starbucks, TGI Fridays, even a Papa Johns. I thought maybe the airplane had just taken off, circled around for 8 hours just out of sight of the coast, then landed again in San Diego or something. (Although, in general Lima reminds me more of Cairo than a city in the US… the same ubiquitous concrete construction as everywhere else.)
The food wasn't great either, but not bad, and they had glass (!) wine glasses, nice South American wines, and real silverware. Also one of the newer on-demand entertainment systems, so I got to see Gran Torino (good flick, and surprisingly funny at times. Clint can make a scowl and a grunt humorous, and he's got some new lines to almost match up with "do ya feel lucky?") and The International (not such a great flick, but some good scenery of Europe and Istanbul (by the way Hollywood, the cisterns are NOT under the Blue Mosque!)
It wasn't a terribly photogenic day, especially since I am reluctant to pull out my cameras in airports. Joe Tourist (Joe the Plumber's third cousin twice removed) can snap a zillion pictures of his family in front of the security station at the airport with his little point-and-shoot without problem, but I pull out a big SLR to take a benign picture of us bored out of our skulls in the gate waiting area and I'm liable to get security to have a chat with me. Didn't happen this time, but it does annoyingly frequently. Anyhow, the photos are not all that hot, and I am exhausted. We're getting 3.5 hours of sleep tonight before catching our flight to Cajamarca in the morning. Buenas noches.