I had an idea to make a portrait of my friend/boss Brenton. It didn't go as planned.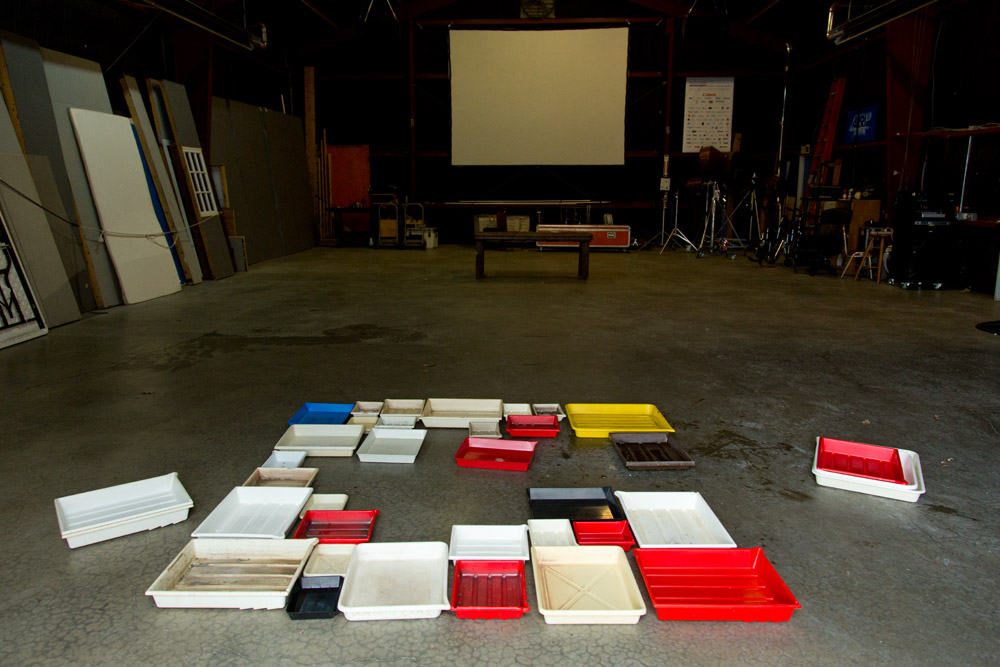 The idea was to tile a bunch of lab trays on a wall to use as a background for a portrait of Brenton Hamilton. I started off laying them on the floor of the soundstage to see if it would work, and how many trays I would need (turns out around 75).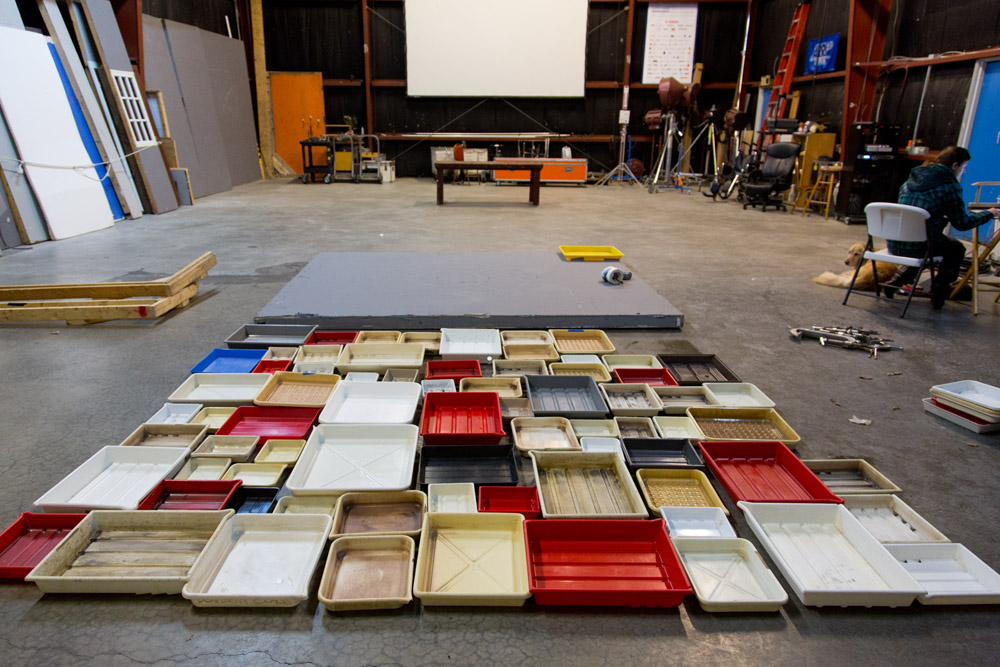 I had all the trays lined out on the floor and started to gaffer tape them to the wall flat. Kelsey and Scarlett stopped by to supervise.
I knew gravity wasn't my friend, so I tried to set up and test as much as possible before raising the wall into its vertical position. Here I used a glove on a lightstand as a substitute subject.
Needed a real person, though, to see about the light. (Refer to my recent blog post about my "penchant" for taking selfies.)
I need some fill.
Tested out some different camera angles and distances. The vertical 2x4s are the dimensions the wall will be when it's up.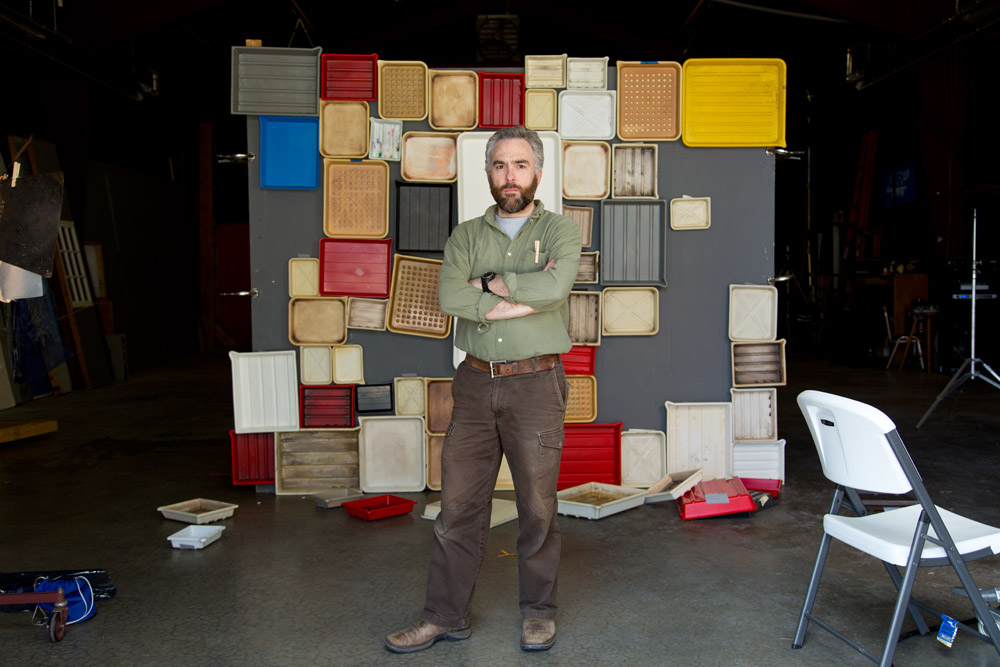 I put the wall up. Trays immediately start falling down. I have problems – still have lights to set up, and the big white tray I had intended to isolate Brenton against is too low and too small.
The periodic clatter of crashing trays quickly makes it clear that this isn't going to happen.
I sit and ponder the 10+ hours of work that is falling apart around me. I set up a timelapse to capture the decay of my idea – you know, making lemonade from lemons – and of course then the trays stop falling – apparently along the top and bottom edges I put more tape on. Sujata stopped by to see what was happening and two trays (bottom left) fell, startling her.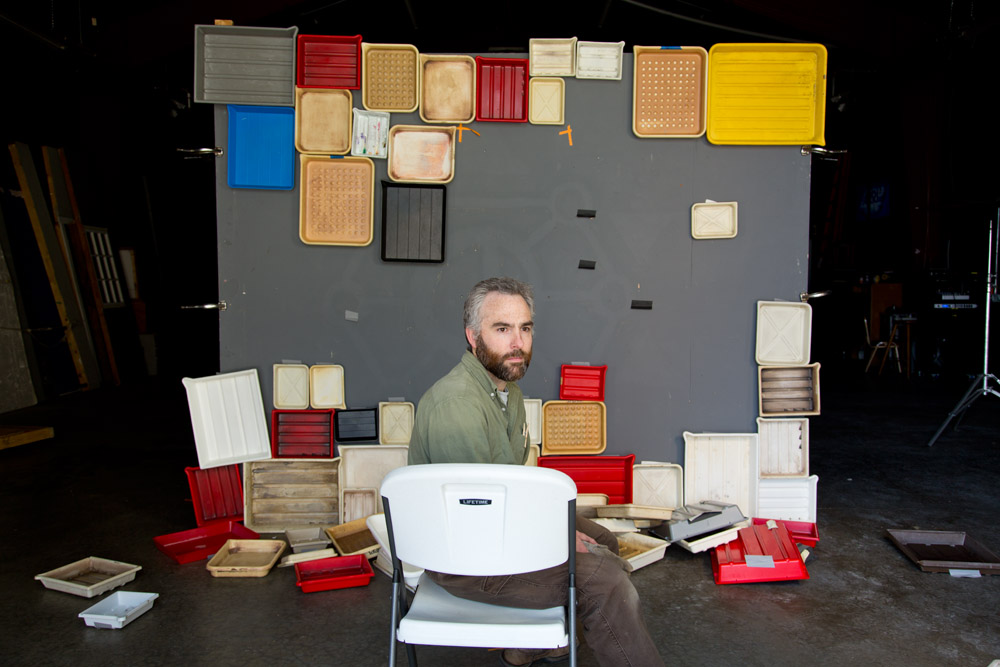 I have a mini and mostly-silent meltdown.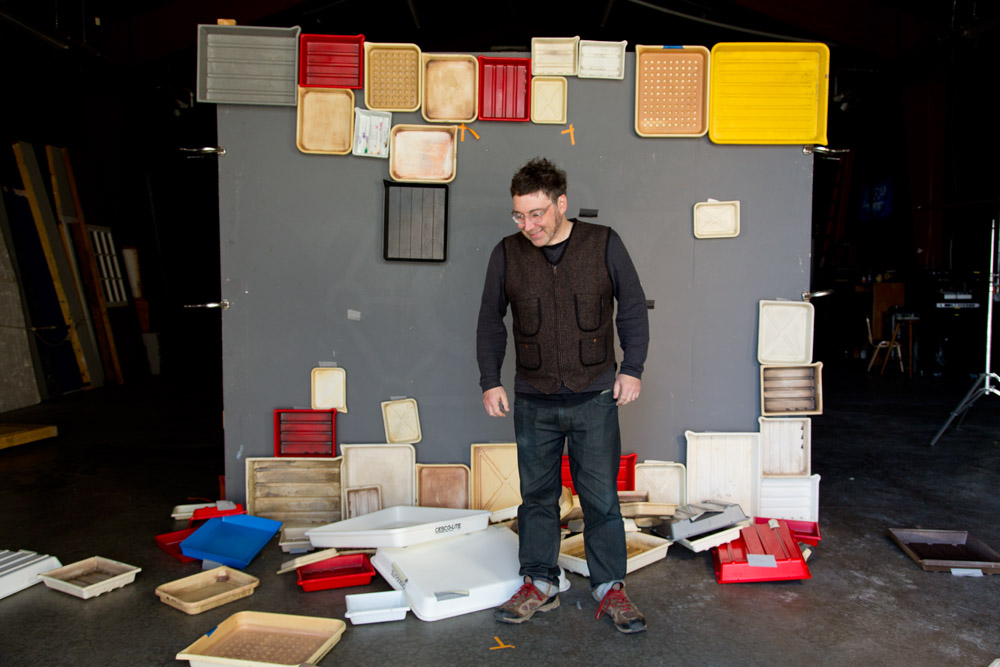 Brenton finally got out of his meeting and came to have his portrait made, unaware that it was a disaster.
Went ahead and made a quick portrait of Brenton anyhow. So far from what I had in mind, but yet somehow still oddly not inappropriate.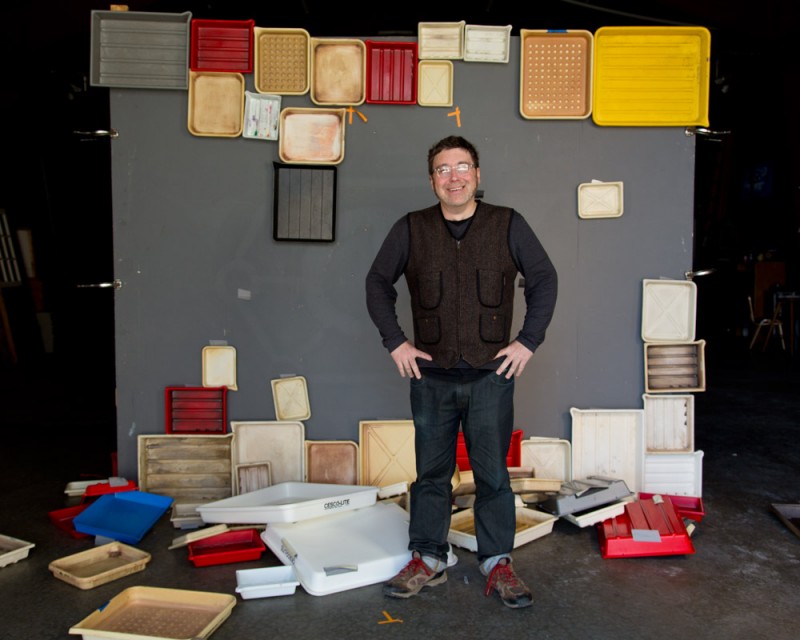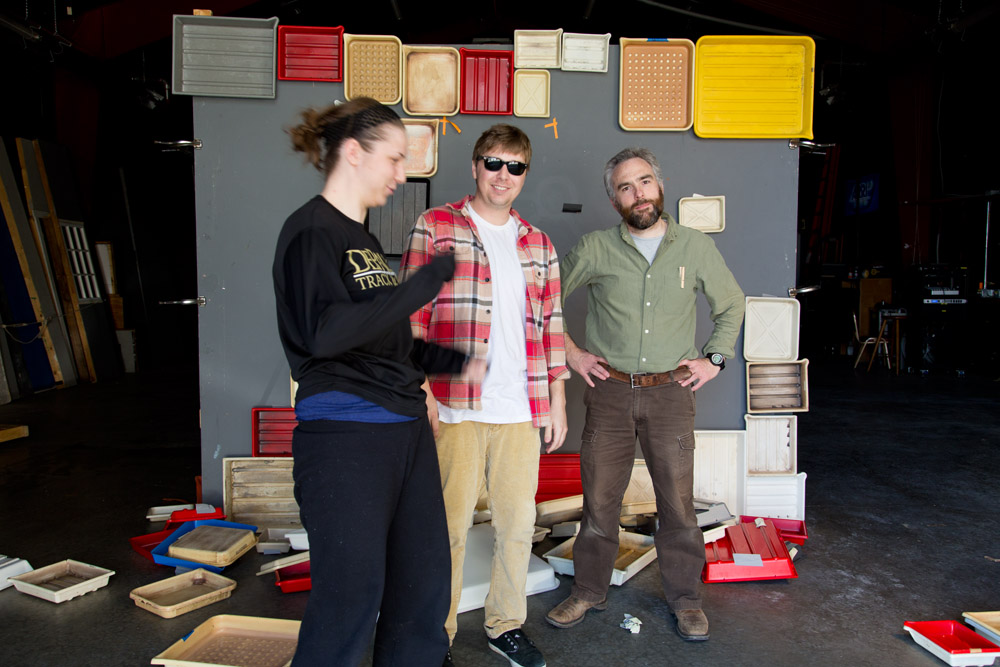 Kelsey stopped by again to…help? dance around and provide moral support? Adam delivered the 4×5 film I was now not in need of.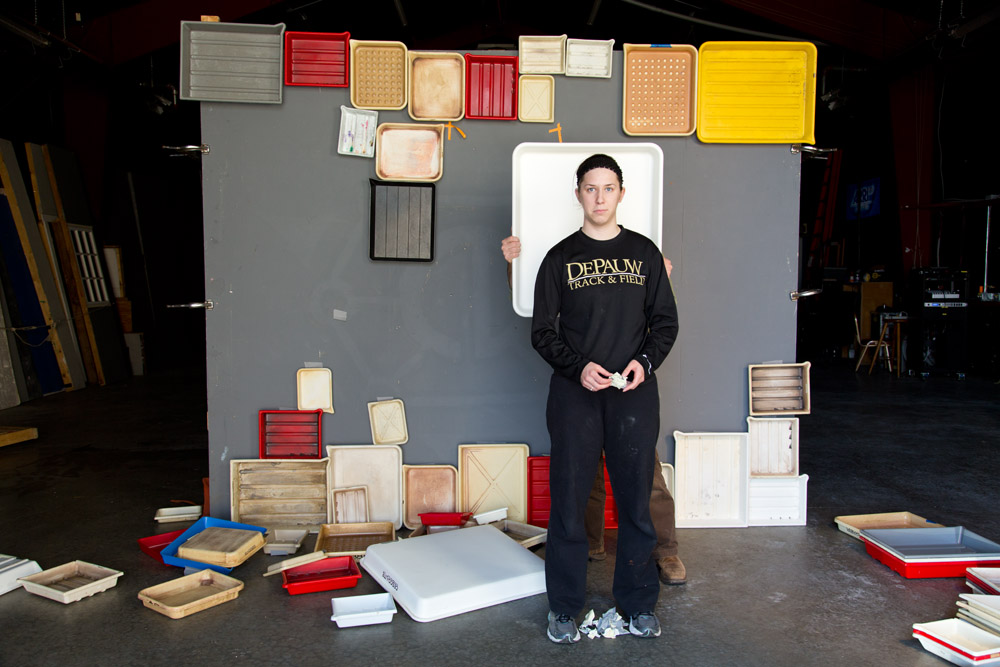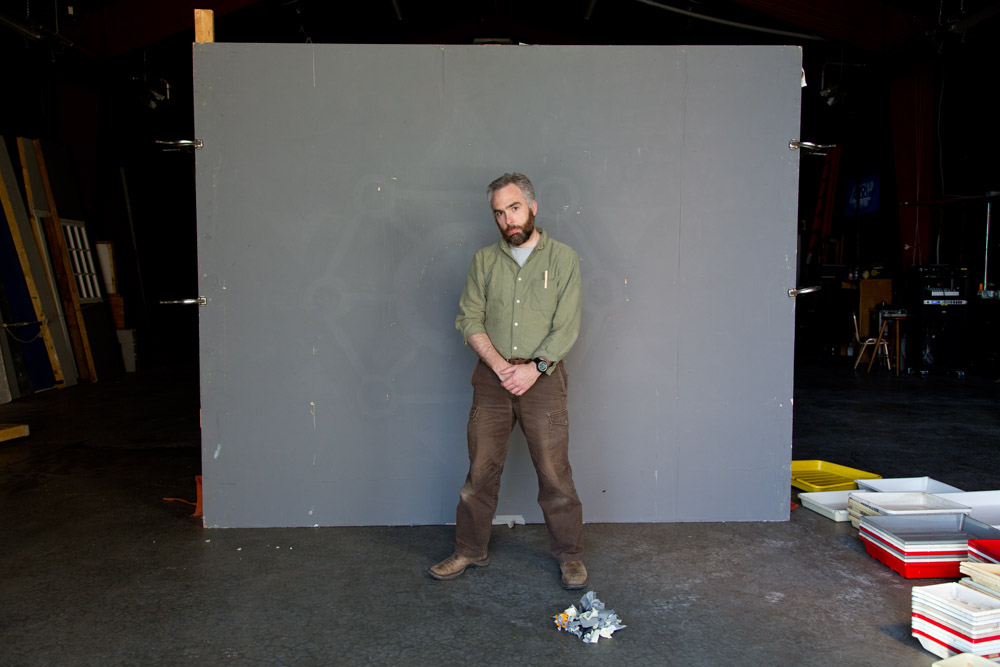 I has a sad.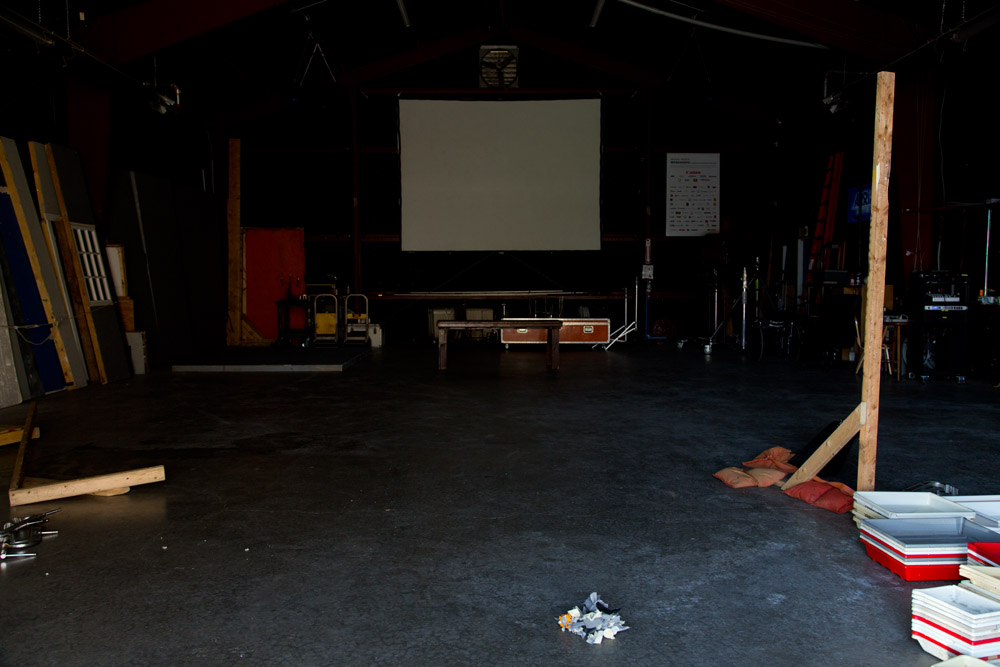 In the end, there was a pile of gaffer tape.