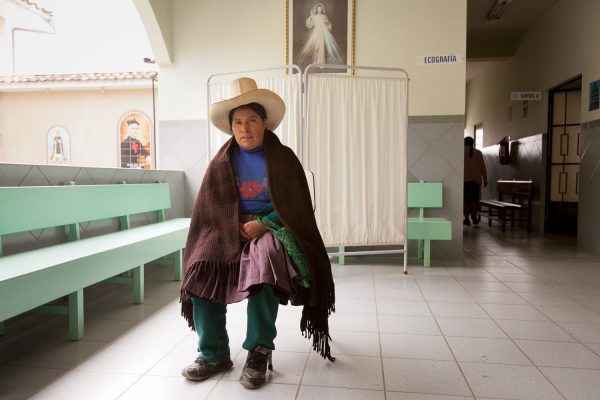 Location:
Cajamarca, Peru
[umap id="34485″ size="t" alignment="right"]
Max altitude:
8800 ft.
After a couple of pretty intense days the pace has caught up with me. I managed to stay more or less on top of journal entries and photos for the first few days – adrenaline helps – but at a certain point I had to give up on doing everything and focus on what needs to be done now. I can type up my notes later.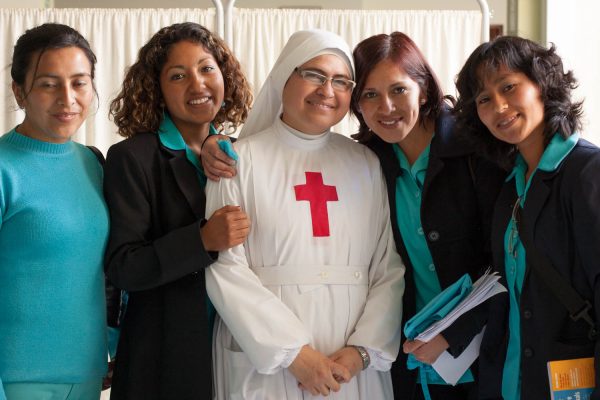 I'm allergic to something in my room – many of us are: we suspect dust mites – so sleep is not the restful period I need. Probably caught a cold, too. Then there are the very long days, and we are at 9000 ft elevation. And I'm apparently older and out of shape than I once was.
Bottom line, when we finally get back from a full day at the clinic, big dinner, and plenty of Shah's wine, I want to sleep instead of write. Sorry for the delay! It's all I can do to make sure I download photos from the camera without deleting everything. I did take about 500 photos today, that's not nuthin'.
So I started off the day with a quick exploration in search of bottled water. Found a little shop with a friendly owner and got 2.5 liters for 2.5 soles. Nice. On the way back I found a guy selling freshly boiled eggs of some kind. I didn't try one, though.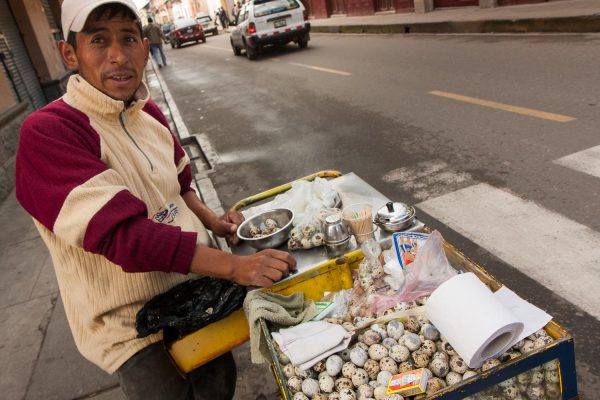 Apparently there was a misunderstanding about the arrangements with our troupe of interpreters, so we lost several of them today. Fortunately several of us speak Spanish a little, and the nurses are good too. I was worried we'd lost Loida and Walter, but they came back, so that's awesome.
I picked today to start taking "formal" portraits of everyone involved in the project. I scouted out the clinic and found some nice room divider screens for a backdrop and set up my "studio". I'll work on getting all of those edited soon. It was interesting to have a common and relatively plain background to put the focus on the person who was the real subject. As an added bonus, many of the patients volunteered (or were easily encouraged) to sit for a portrait too.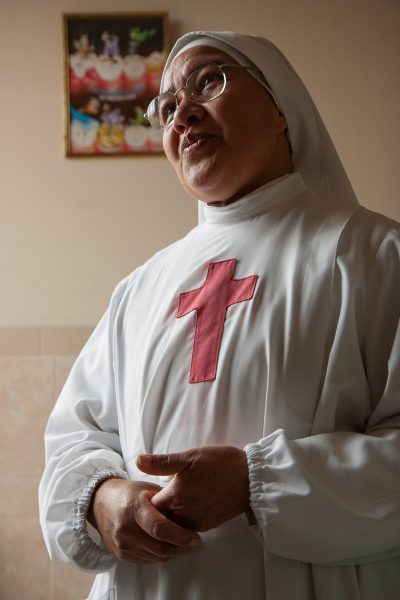 I'm looking back at my notes and writing this later… and I don't have many notes. Looking at the photos jogs my memory. I think we had a fairly short day – the folks from the mine weren't able to find so many people to bus in this morning – so after lunch we headed out to Banos del Inca to tour the hot springs there. A few of us got into swimming trunks (or birthday suits?) and enjoyed the healing properties (or ancient Inca cooties, who knows).
I've also started a quote list. Mostly featuring Shah, of course.
Waiter at hotel: Would you like orange, papaya, or pineapple juice for breakfast?
Shah: Sin jamon!
I also see that we had an awesome dinner at La Paskana, another testament to the claim that Peru has world-class cuisine. My steak was sublimely seasoned and Peruvian potatoes are downright tasty, but I particularly loved the cheesecake with local berries – sauco and… darn, I forget. Have to look up what the others were. I know they had one serving left and several of us were fighting over them.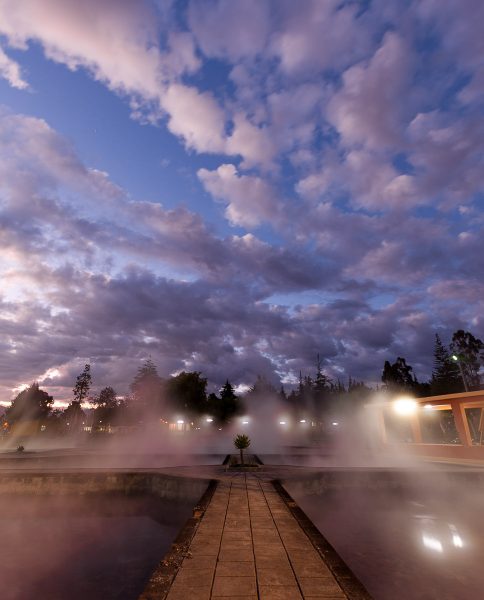 Oh, during the day I broke down and asked Dr. John "No Worries Corp" Webber about my usual intestinal issue when traveling. He said "don't worry, it's very normal" and found me some dulcolax. Wonder what I'm in for tonight!