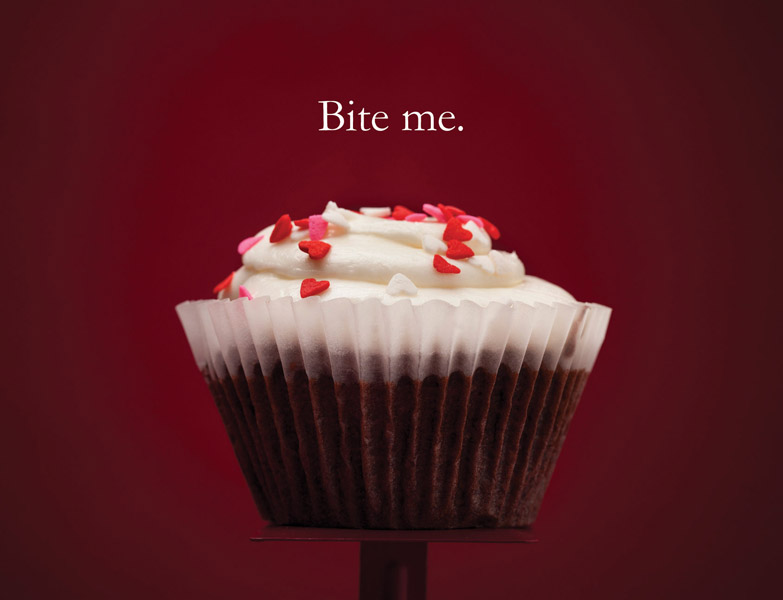 I finally figured out what to do about Valentine's Day commercialization: if you can't beat 'em, join 'em!
Following hot on the wild success of my Tintype Santa Christmas Cards I decided to make some Valentine's Day cards. I had some images I made in grad school of a yummy-looking cupcake (it tasted yummy too, don't let food photographers tell you the product always goes to waste!) and I thought I'd try two designs – one straightforward, one with a bit of humor.
I had the in-your-face cupcake, but wasn't sure what to say. My girlfriend Kari came up with the short and to-the-point text to fit the mood I wanted. I had ordered 500 of the Santa cards, and was selling them on Etsy in packs of 8. I excitedly ordered another 500 of the Valentine's Day cards from my supplier.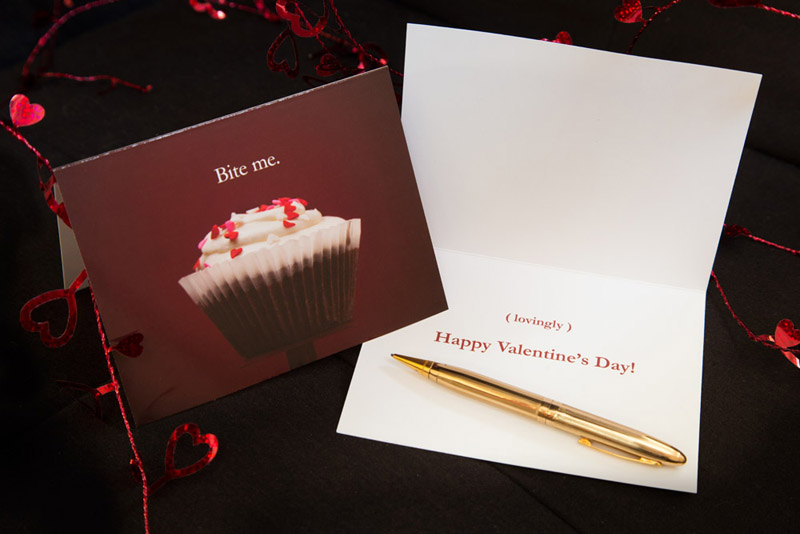 A little while later I realized that while yes, people send out dozens of Christmas cards to their friends and family, they typically only buy one Valentine's Day card for their special someone. And "Bite me" doesn't really lend itself well to the elementary school card exchange market. Unless I market specifically to people having multiple affairs, I'm going to be sitting on some inventory for a while.
So help me out, get yer Valentine's Day cards from my Etsy shop!  :-D
Bite me (8 pack)
Happy Valentine's Day! (8 pack)
For the photo geeks out there, these images were made with a 4×5 view camera using a medium-format digital back. Everything but the cupcake was kitchen supplies from thrift shops which I spray painted all the same color red.