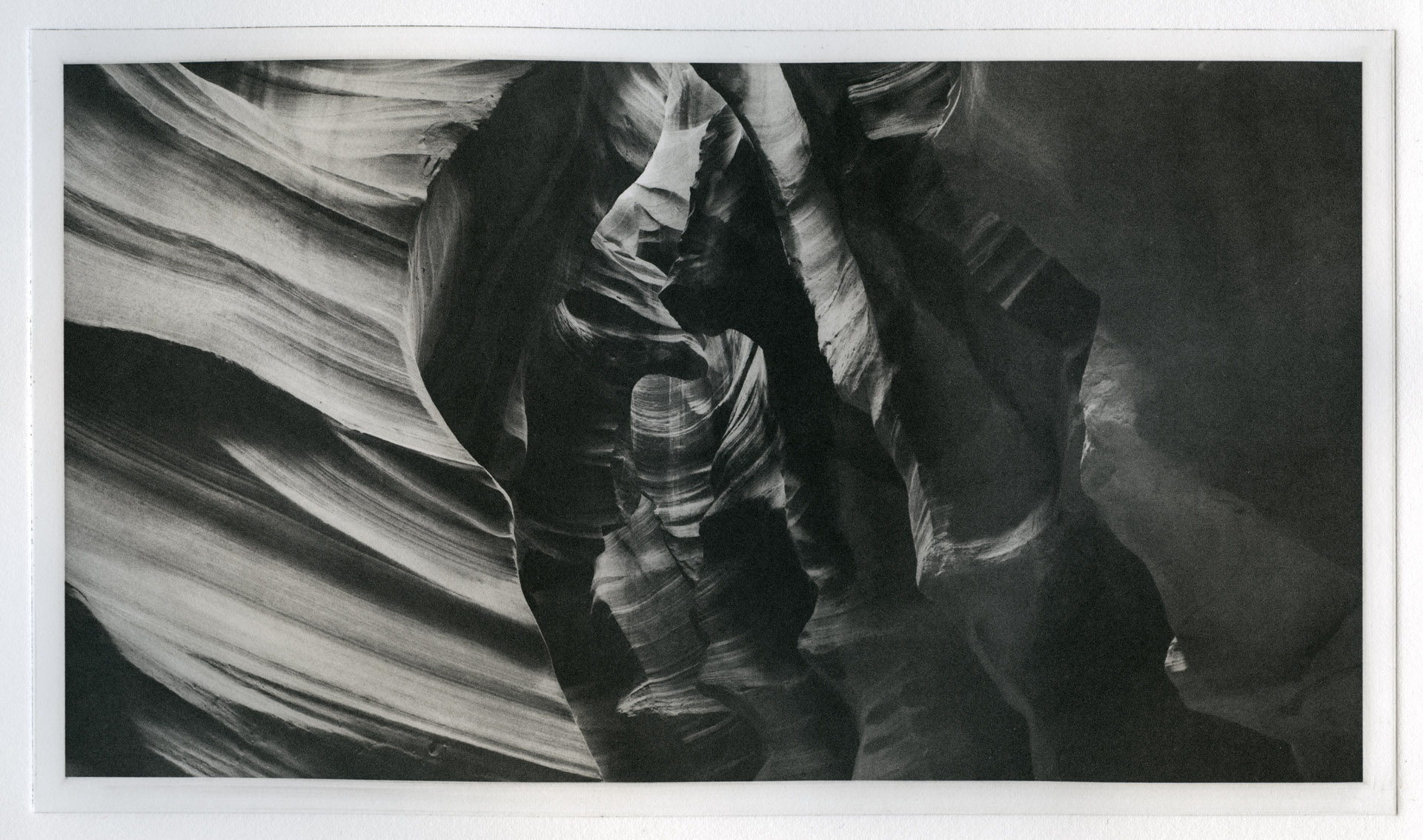 It's that time of year again when Brenton Hamilton's Advanced Alternative Processes class piles in a van and heads up to Trenton, Maine, to spend a day working in Alan Vlach's photogravure studio.
Since there are a lot of students and a limited amount of space Alan prepares the light-sensitive gravure plates ahead of time. These days he prints the light-blocking ink directly on the plates, then hardens them in a UV box before processing with water.
We had time to work on two prints, and this year I selected one of my older images from Antelope Canyon (above) and a very recent photo of some trees I photographed with my iPad on the walk in to work one winter morning.
This year I am happy to report that there was almost no bloodshed – I managed to clean my plates (poorly, I admit) without slicing open my finger, and John just had a little nick in the palm of one hand.