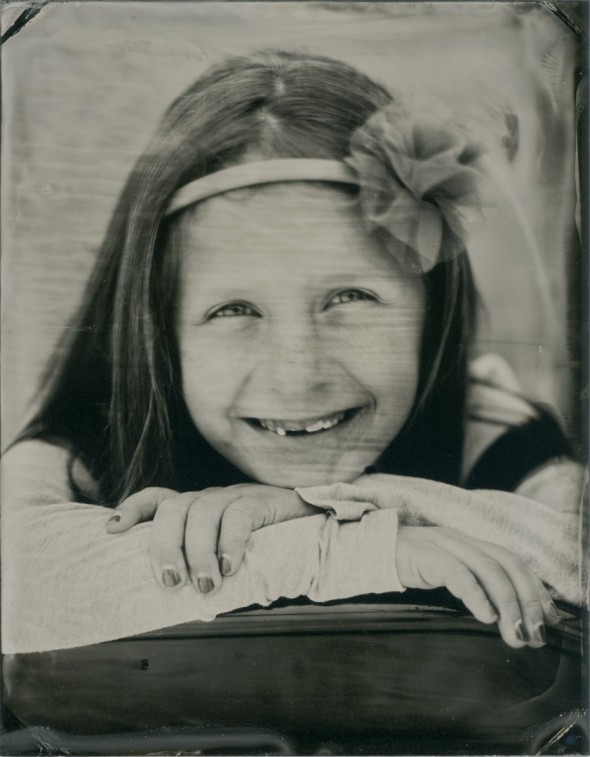 Last December, while on Christmas break in Minnesota, I finally had the chance to try doing wetplate photography in sub-freezing temperatures. While our dark tent and chemicals were in a warm dry house, the cameras, the subjects, and of course the photographers were outside – on a windy day that topped out at 15F.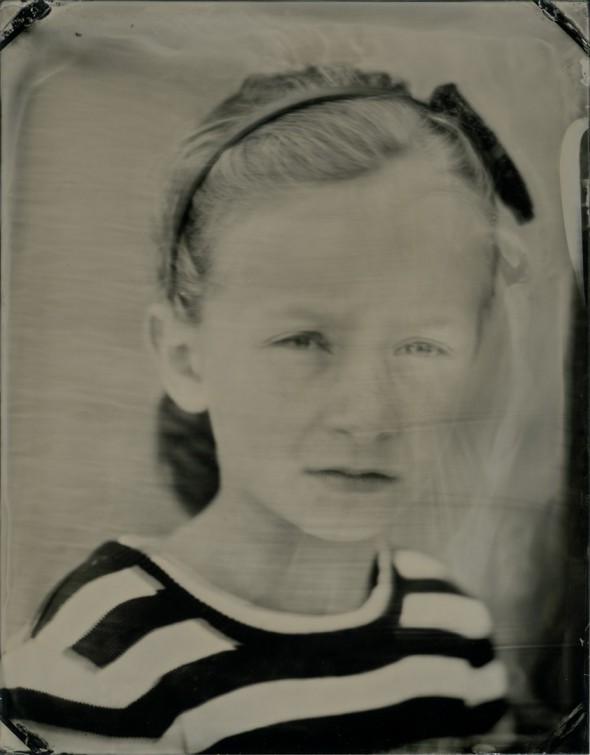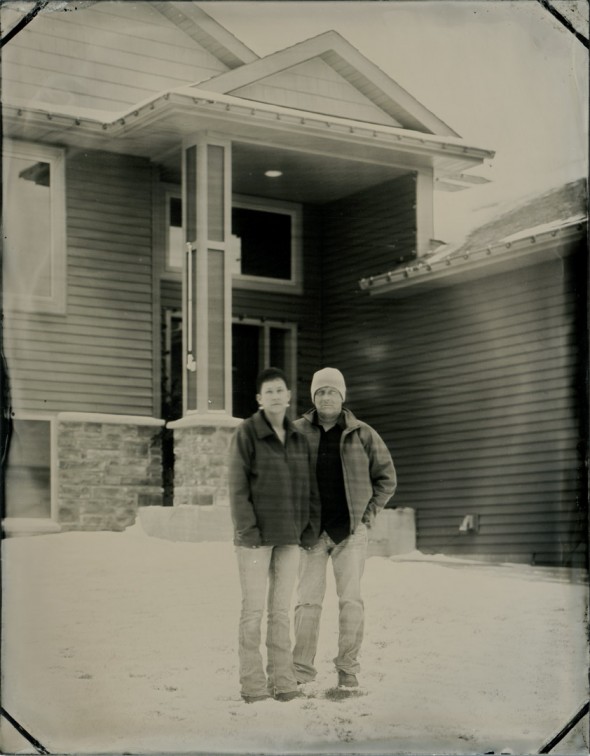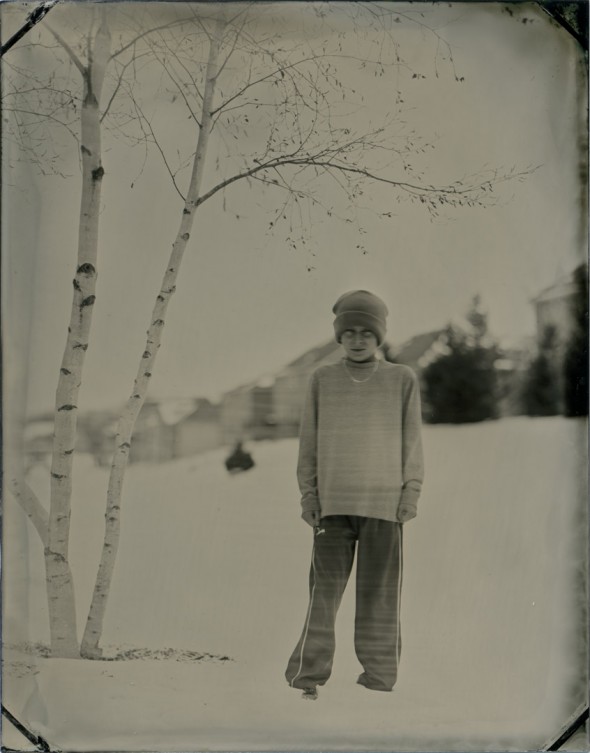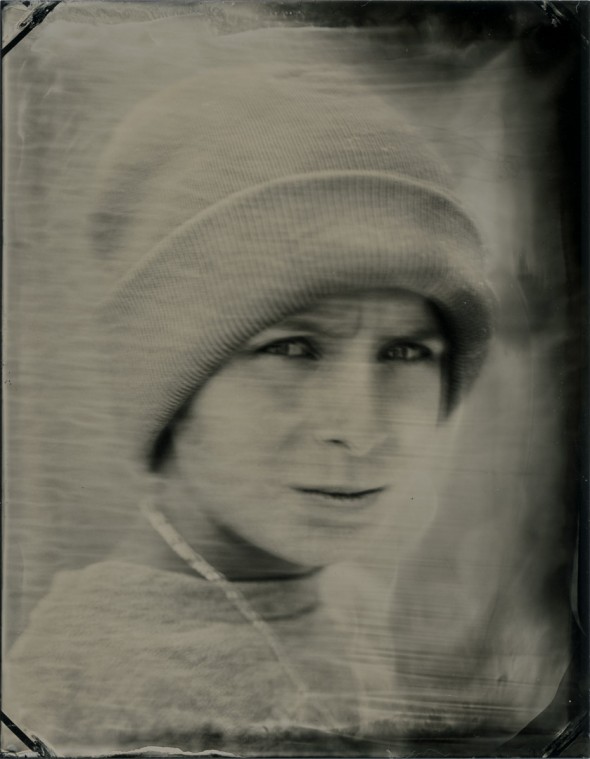 After I was done photographing the family I went ahead with a small experiment. I left my last sensitized plate of the day sit outdoors for 10 minutes at 15F before exposure. I suppose a more complete experiment would be to warm the plate was back up to room temperature before developing, but…I think I can move on from this idea.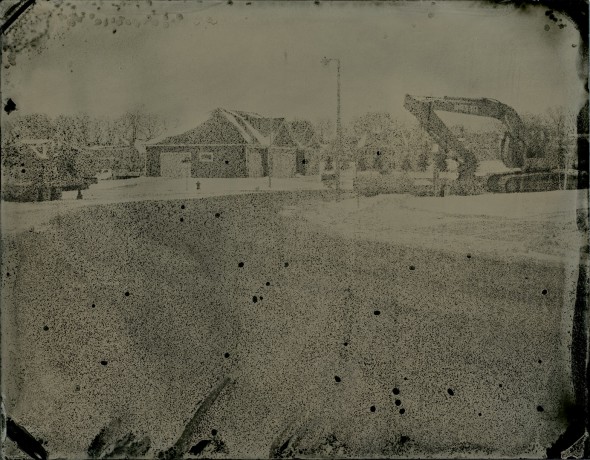 I had hoped that as the plate froze there would be large fissures in the icy surface. Instead there were just hazy clumps of precipitate on the plate. Kari and I had fun overall, and Kari got a really great shot out of the session, but it quickly became clear that my dream of discovering a new art form wasn't really going to work out.