This past Christmas Kari gave me an old black box camera – turns out to be an Agfa Ansco 2A Antar, I believe, which seems to be a circa 1930s camera. I guess they liked having the letter A in their product names back then – added 2A just for good measure.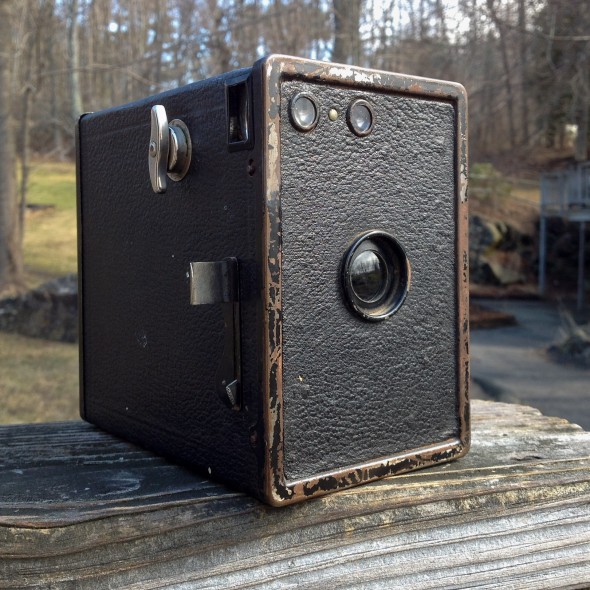 Funny story: Kari was going through the antique store ahead of me and scooped up the only camera possibly suited for wetplate use (which is what I was shopping for too). I gave her a hard time for snagging it away from me, which of course came back to bite me in the butt on Christmas morning when I unwrapped my present.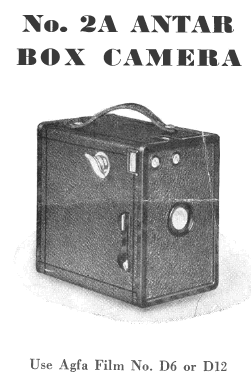 For many reasons wetplate has taken a backseat to other endeavors lately – the last tintype session we had was in Minnesota on a day that topped out at 15F – but since the alt pro class was learning about the process yesterday I figured it was a good time to clean off the lens and see what this old box could do.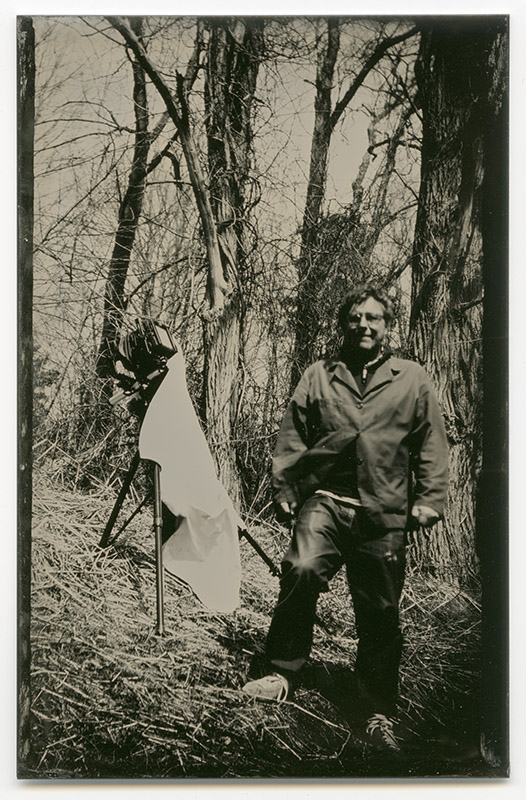 I hadn't been able to find an indication of what the aperture is, so my very first shot – bright overcast sun for a fat second – turned out very dark (but discernable, so for a first place of the day, after a few months, with an unknown camera it wasn't so bad). The second shot, in bright sun for three seconds, is one of the sharpest cleanest tins I've made (except for my subject being blurry – not the camera's fault).
Much like the Holga, this thing is dead easy to load and work with, and the simplicity gives using it an air of playfulness, so I plan on doing more wetplate with it asap!