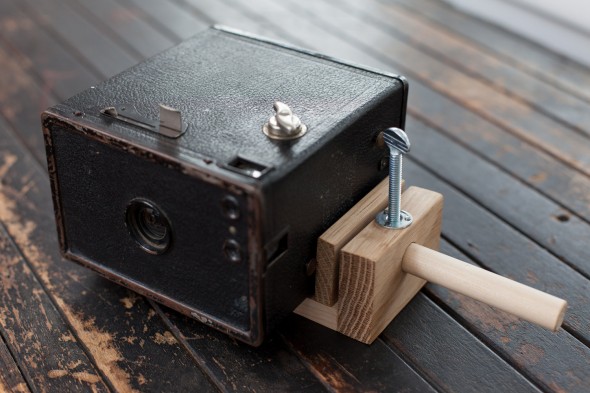 This past Christmas Kari got me an old box camera. I've made a few tintypes with it, and it's a lot of fun; the simplicity of a Holga with the clarity of a glass lens.
The only real drawback is that this particular model didn't have a tripod mount in it. No matter how firm I try to hold it, the action of moving the shutter lever open and closed would cause shake. Plus propping it up with an instant oatmeal packet wasn't ideal.
So I decided to make a tripod adapter for it, and to take advantage of the woodshop where my dad lives to make it.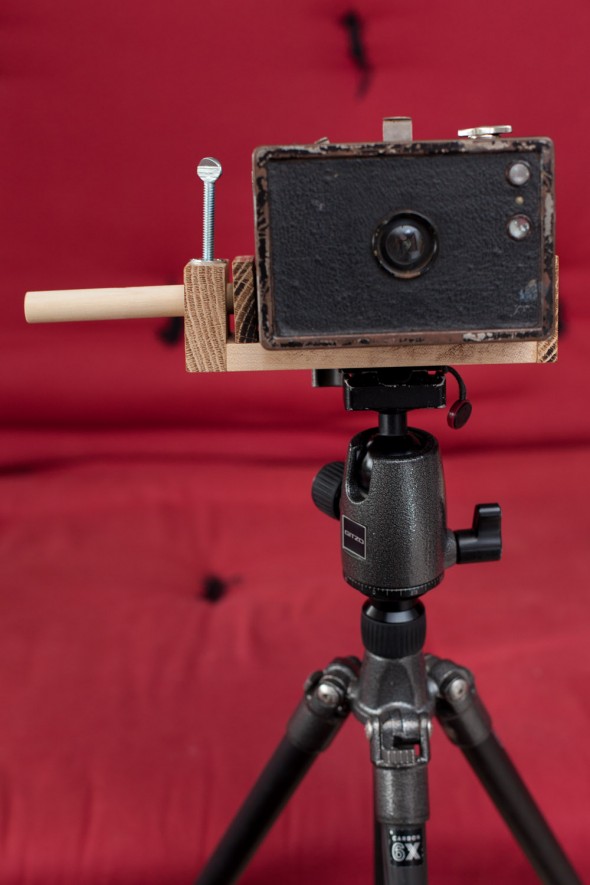 I wanted to make something that worked well, but that didn't damage the camera (at least not any more than the silver nitrate that will eventually cover the thing). Between dad and I we were able to make a clamp that comes remarkably close to the original design idea, which is sayin' something considering my woodworking skills. The metal bits cost about $4.50 at Lowe's, and the wood was all scrap from other projects.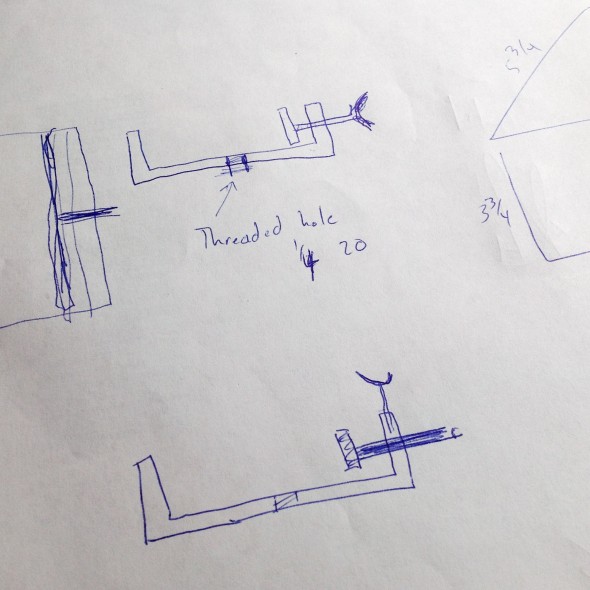 Vertical configuration: