For a while now I've been watching various laser-cut objects appear on Etsy, in friends' constructions, or in cool products being made by small businesses here locally – and watching with envy. I know laser cutting and 3D printing are somewhat accessible, but not quite within reach financially, yet. (Plus I still have my perpetual problem of not having any work space in my nomadic life.)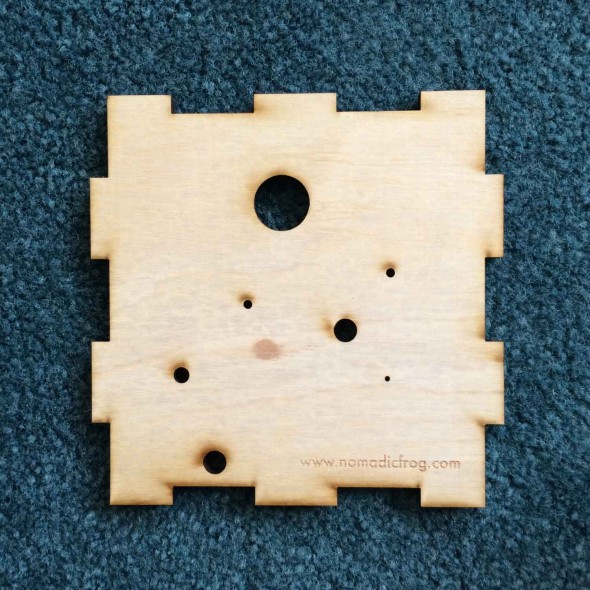 Then I stumbled upon Ponoko, an online laser cutting and 3D printing service. Pretty sure I didn't do much else for the day or so after that discovery other than research laser cutting, materials, design concepts, and brainstorm even more ideas for things to make.
After briefly toying with the idea of creating the necessary design files in InDesign, an application I am familiar with, but which is not ideal for the process, I even went ahead and learned a little Adobe Illustrator – that's how excited I was.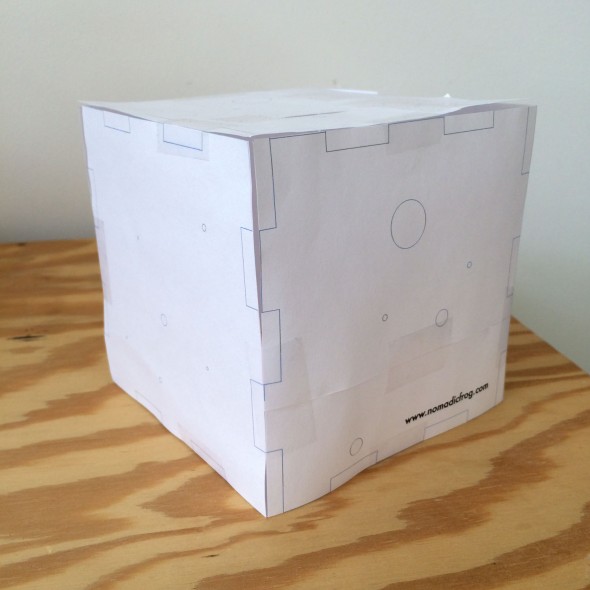 Ponoko is smart: on their home page they promise your first $20 order is free, to try them out. You have to make an account in order to see any product pricing and to go through the process, though. No problem, sign me up. Then I discover that the $20 free offer is only good for the first 10 days, so now there is a deadline.
I picked a piece of material – birch plywood, relatively inexpensive – and started laying out the designs for a couple of electronics projects I am working on – more on those later. There was space left over on the standardized sheet of wood, so I created a few more doodads and knickknacks.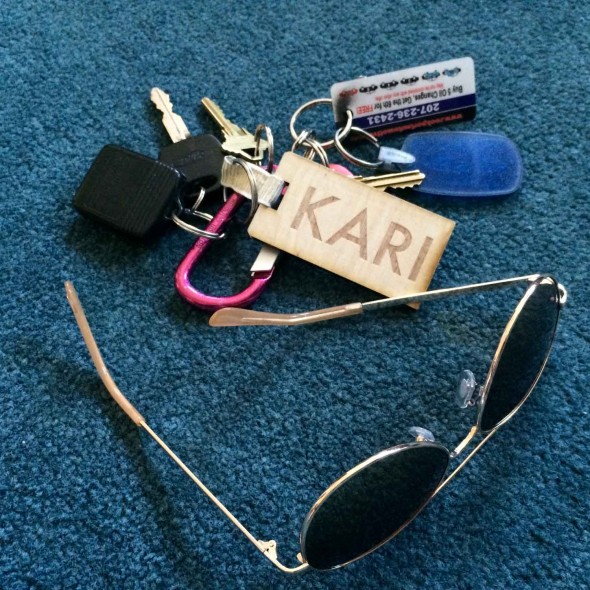 The order finally arrived a few days ago. I mean, it arrived on time and all, but with something like that every day is torture. A watched mailbox never fills. Anyhow, I got my sheet of plywood with all the pieces cut, but still in place.
As I peeled the backing papers away my designs fell into place (or…stuck to the paper briefly).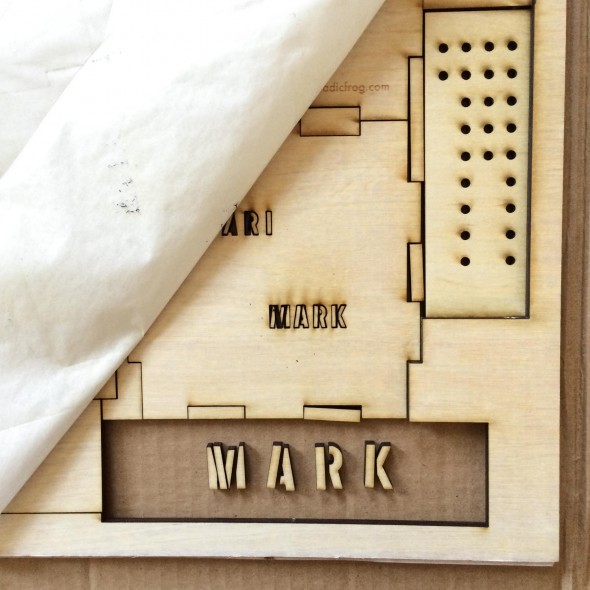 There were a few issues – parts of the board delaminated, veneer flaked off, etc. Not sure if they are inherent to the wood or the process, or if I made design mistakes. Most likely both. But overall it was a great first experience, and round two will be even better.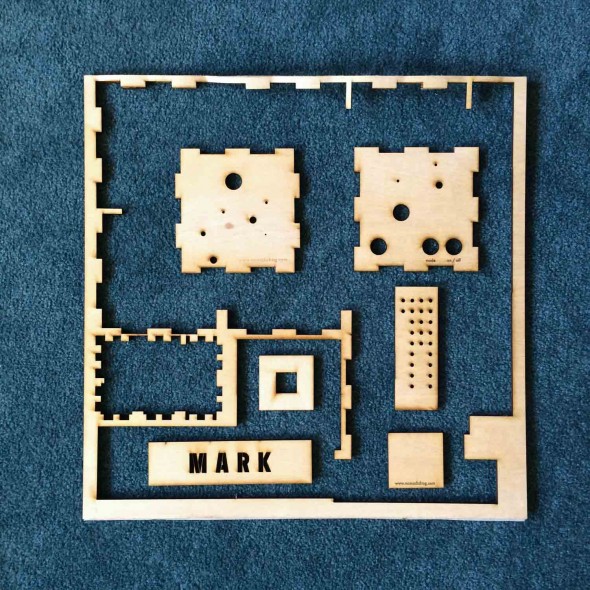 More details on what the various parts are for in other posts about those projects.
Oh, and the first $20 free? It's the classic drug pusher tactic. See, you not only pay for the material (wood, in this case) but also the time it takes the laser to cut. The more lines, the more detail, the longer it takes, the more it costs. But of course I want to fill up the wood as much as I can, get the most out of it, right? My order ended up costing $28 above the $20 free part. And I just need more.