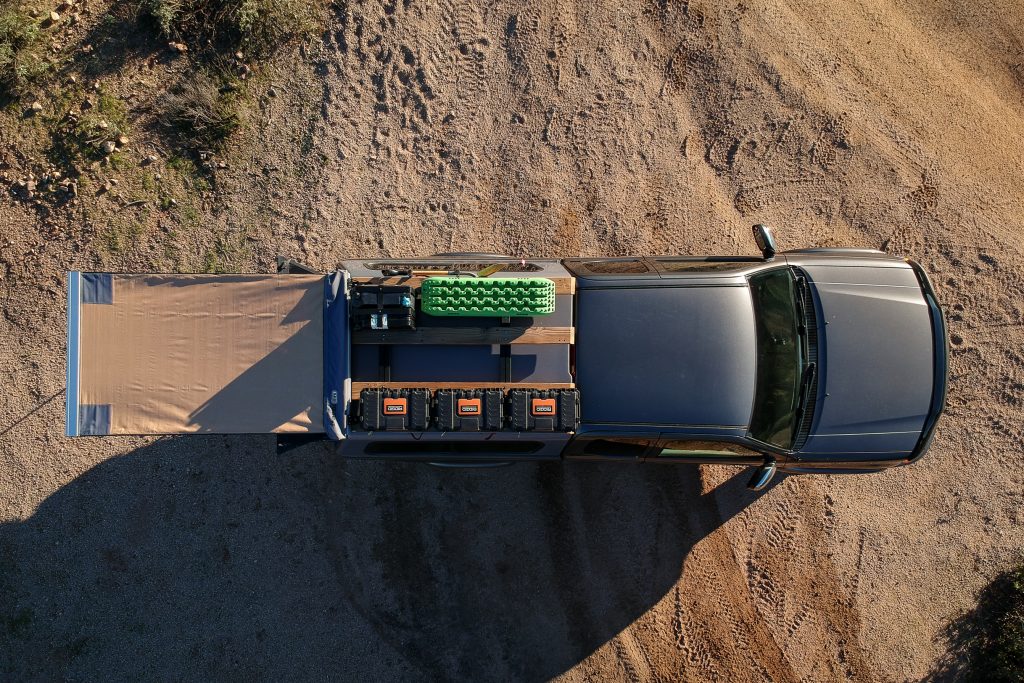 That rumbling sound you hear is probably my dad rolling in his grave.
Once I got addicted to traveling in the desert – and hauling all the gear necessary to make tintypes in the field – I quickly realized I needed something better suited to off-road driving than my low-slung Ford Focus. I tried Kari's Escape, but it is old, unreliable, and, most critically, hers. If I break it I'd be in big trouble!
Why a truck? A combination of probably obvious things. I want to get off road places my low-clearance Ford Focus couldn't, my friend Shane and his similar truck meant experience and expertise (and inspiration), Kari's truck is potentially deadly, plus…I felt trapped because of various things and couldn't escape, and even if I could escape, I couldn't go anywhere I wanted to go.
So between that and some other midlife-crisis-type feelings, I bought a truck! With 95,000 miles on it when I bought it – two things to make my dad roll over in his grave.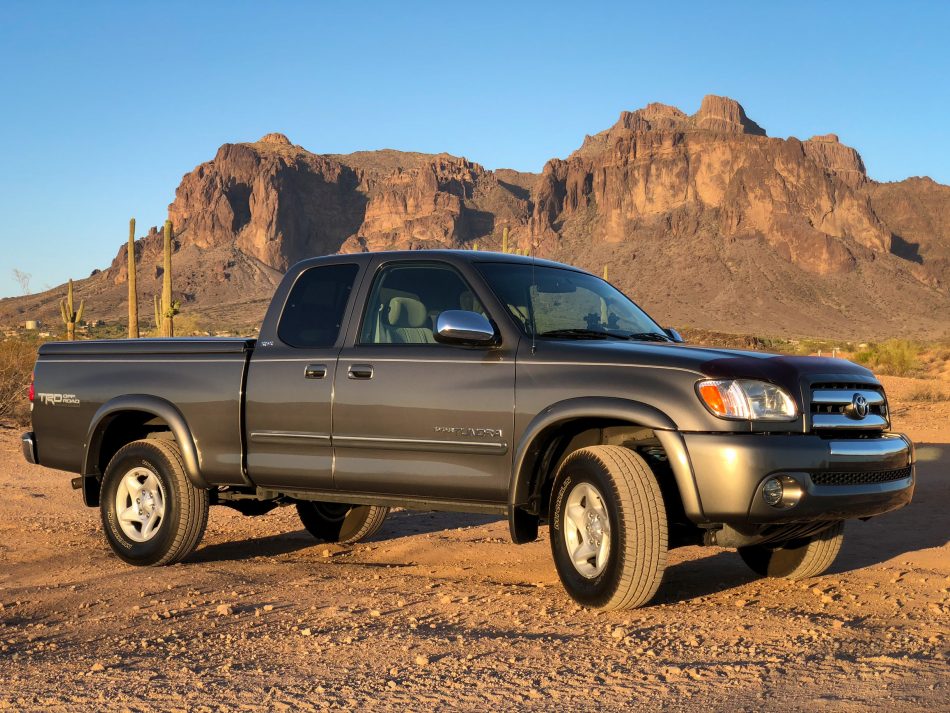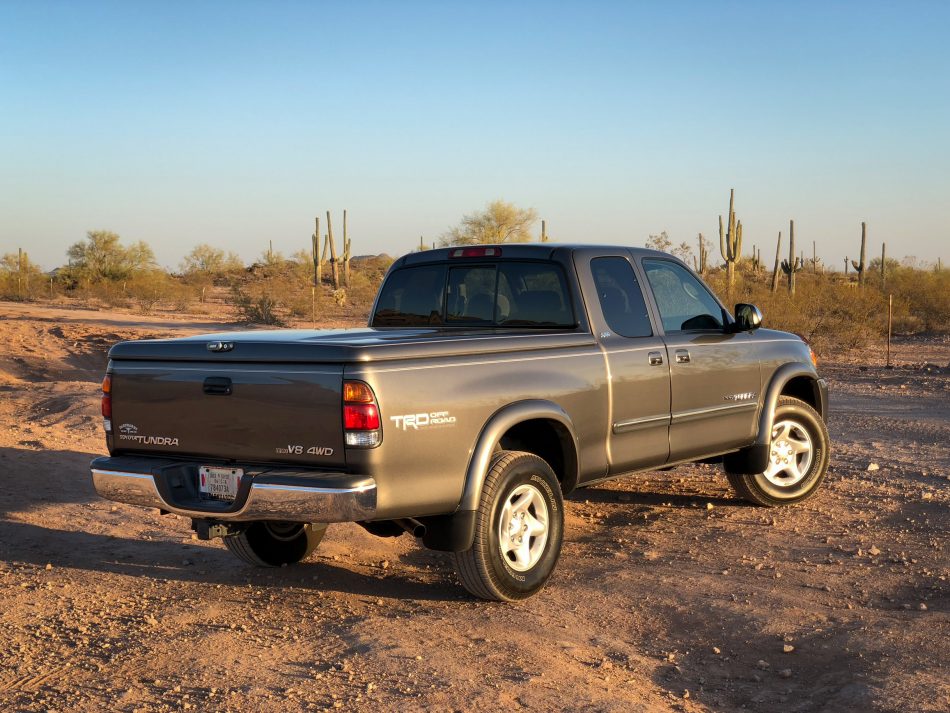 The truck was in pretty great shape – nearly spotless, in fact. I soon fixed that with some desert sand and Arizona pin striping.
Let the mods begin
I've been daydreaming about having a vehicle I could travel and live out of since before I had a driver's license, so pretty soon after buying the truck I got started on building it out with that in mind (as I had done previously with my 1971 VW Superbeetle, my 2013 Ford Focus, and to a small extent Kari's 2001 Escape).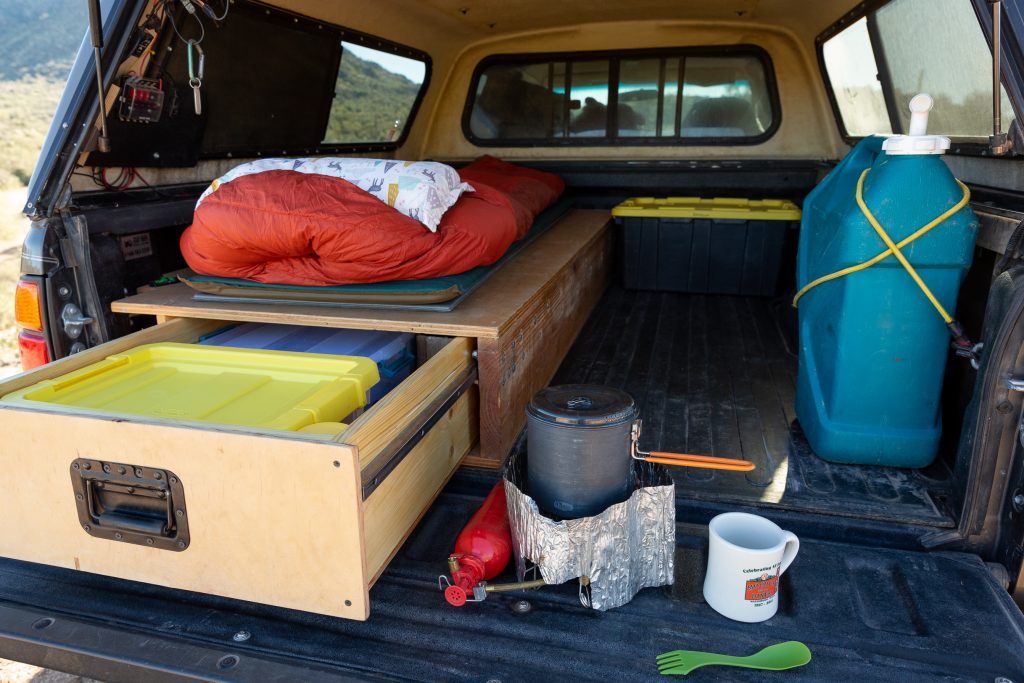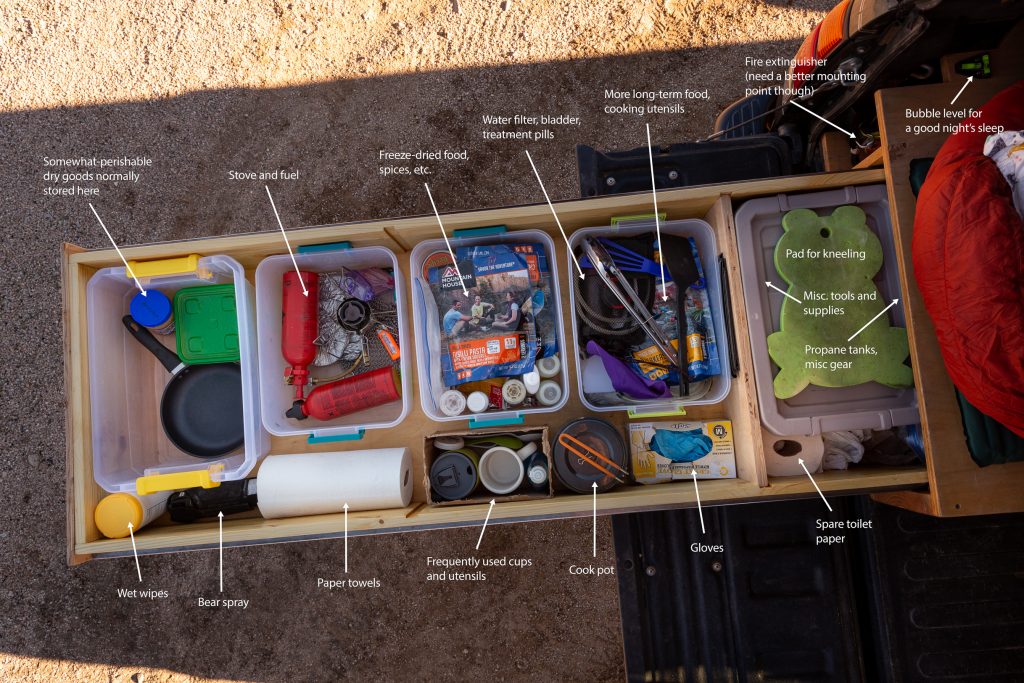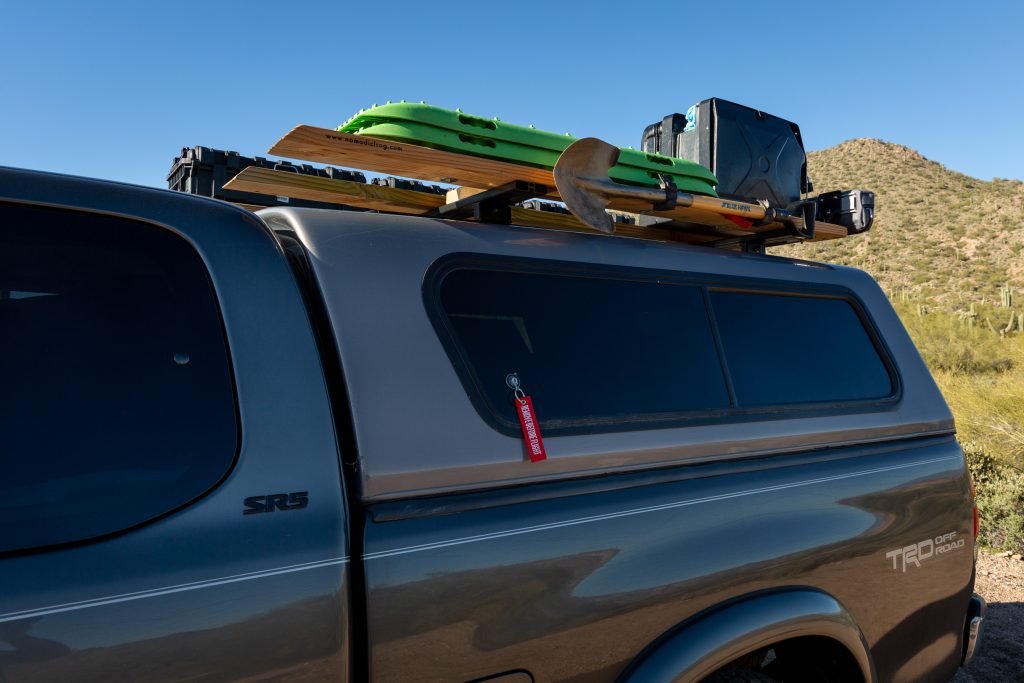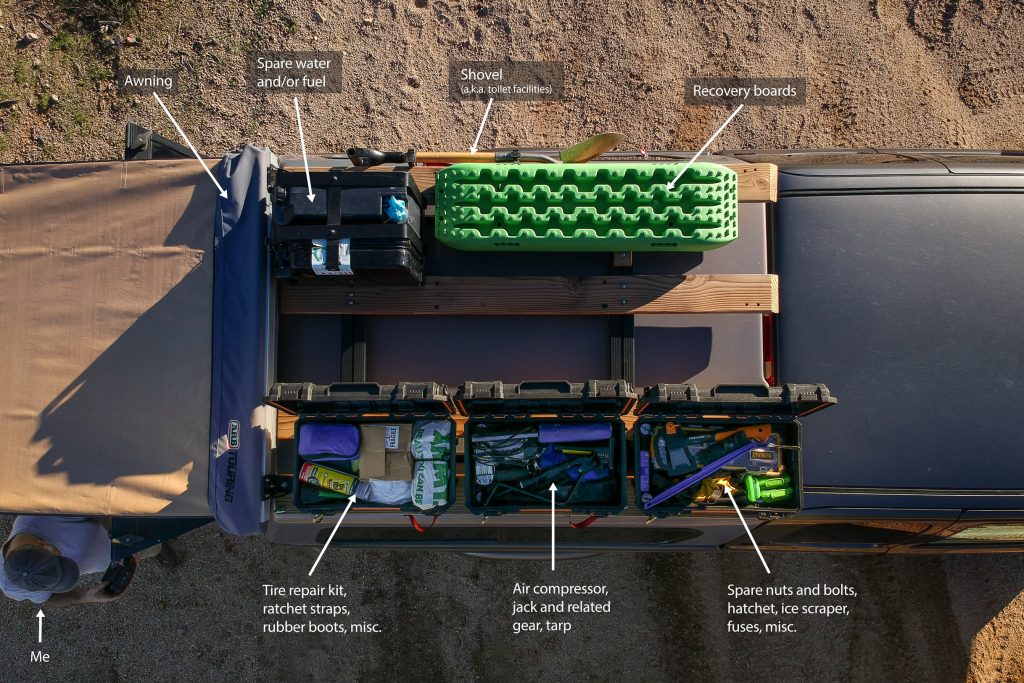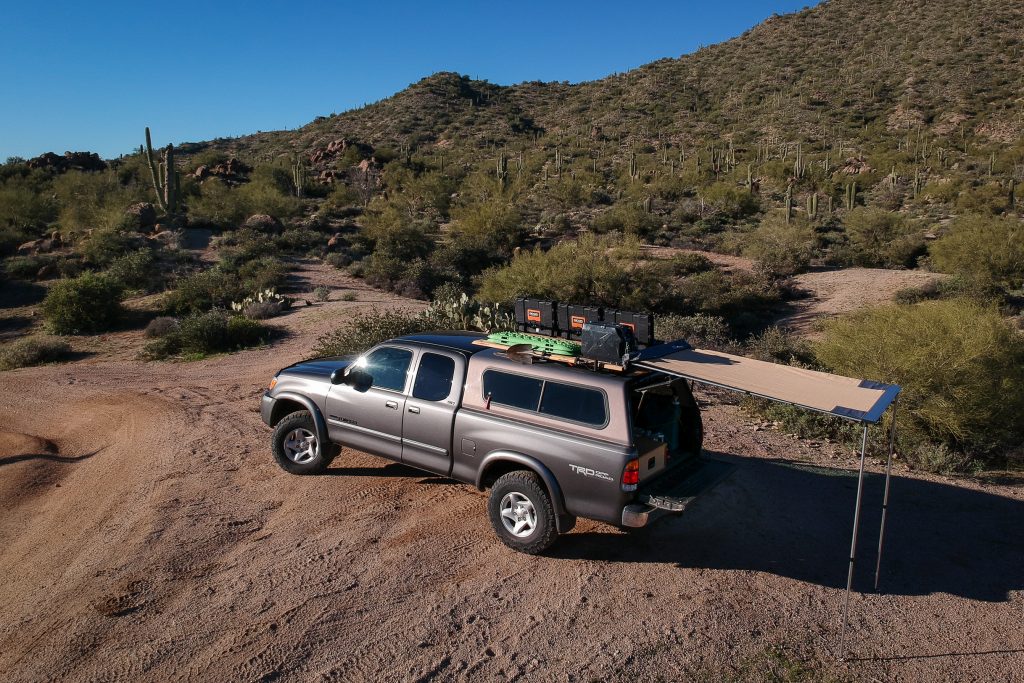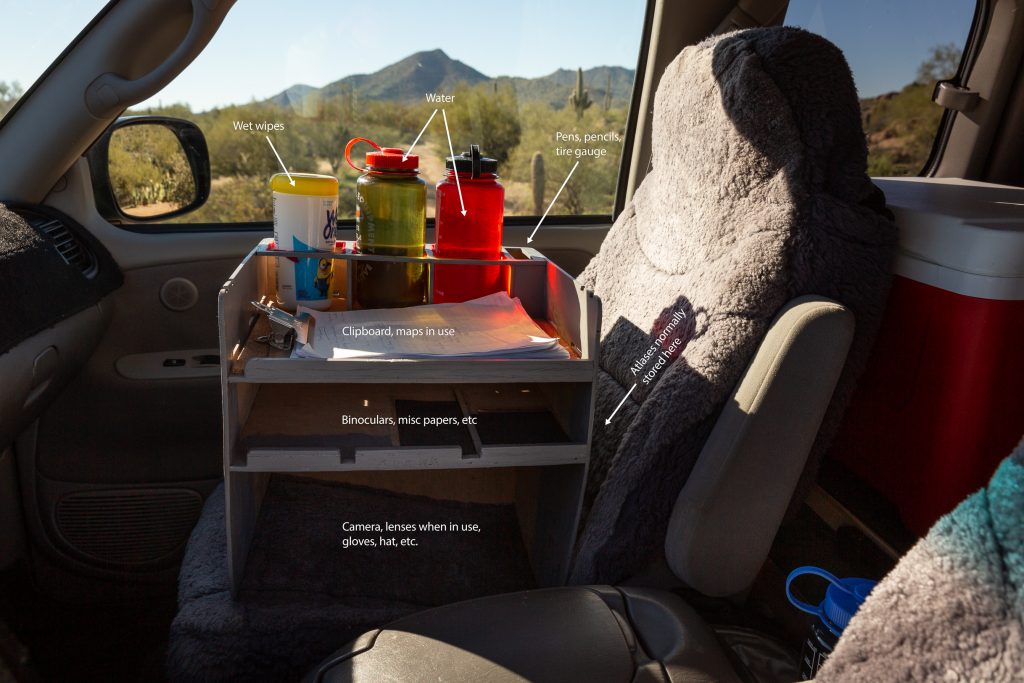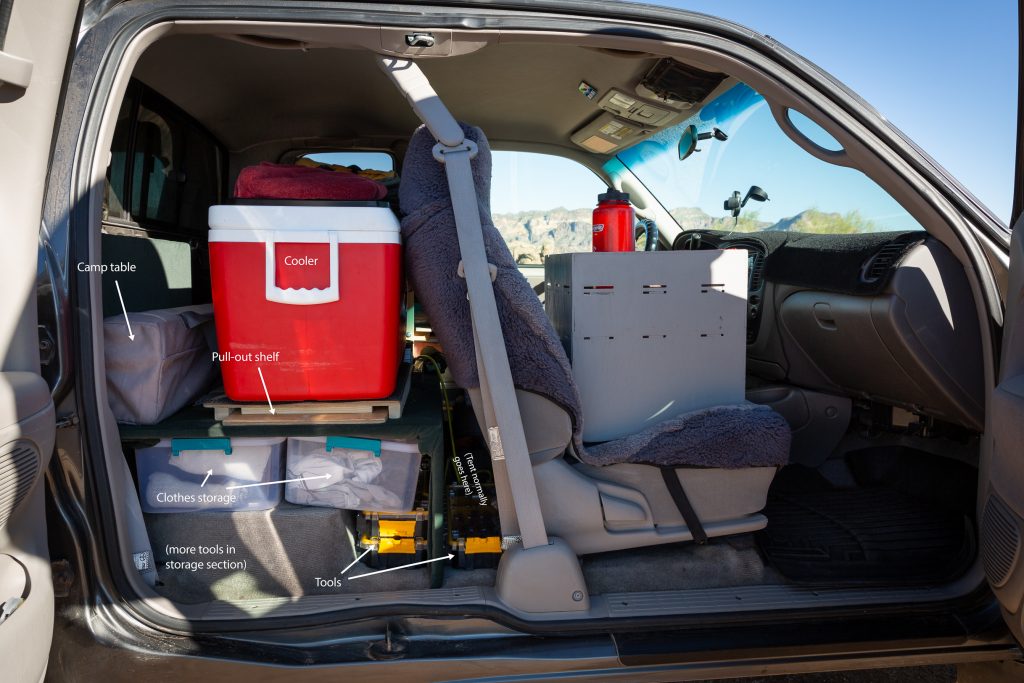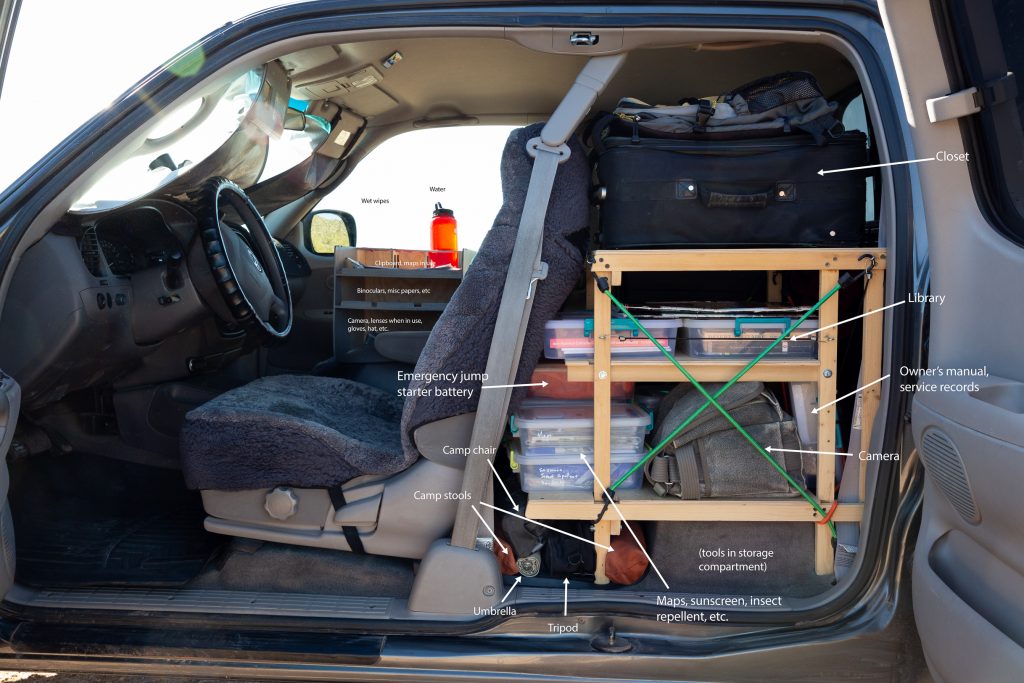 The license plate
As soon as the paperwork went through I was able to transfer my license plate, making it an official piece of photography gear.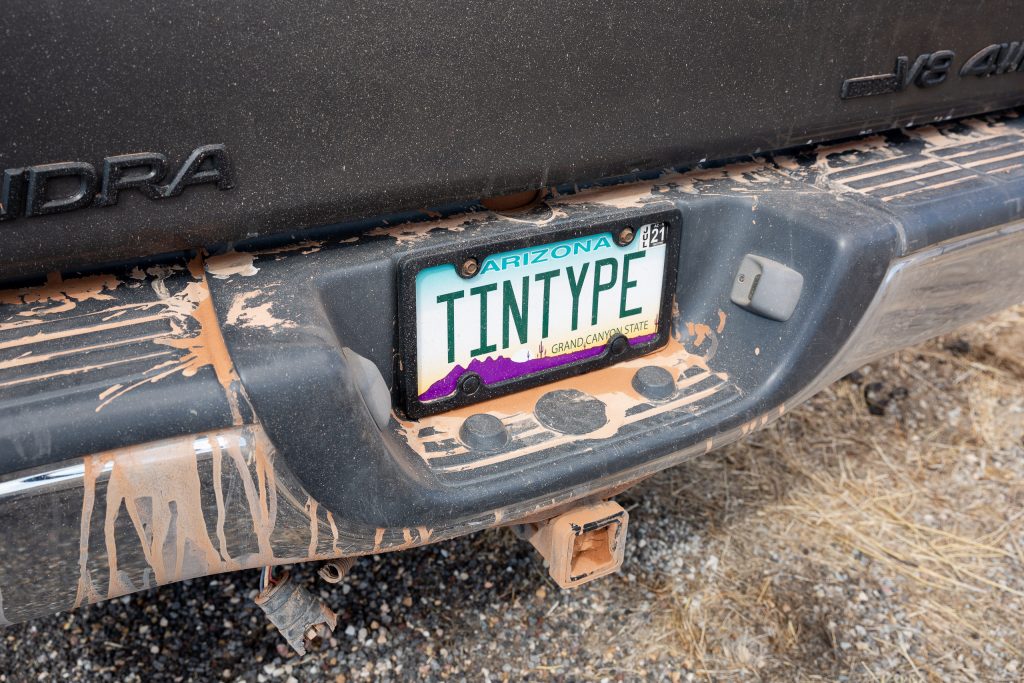 The Photographic Equipment Function
Like I mentioned earlier, one of the purposes of getting the truck was to enable me to explore the desert and get further off the pavement, in order to experience it, but also photograph it, especially with tintype gear (which isn't small or light).
There are many other posts on this site – any tintype related entry after February 2018 would be in this truck – but here are a few photos where I am specifically making tintypes from the tailgate.
More truck stuff
I'm writing some of this much later, and I can't be bothered to research what order I did this stuff in, but the main things I've done:
I bought a shell off craigslist from a guy in Tucson. It wasn't a perfect match, either in size or color, but close enough that $300 made me a very happy camper (shell).
Added some controllable RGB LEDs to the camper shell. In addition to boring white, it has darkroom mode (aka preserve my night vision), party mode (changes color in time to music beats, and even romance mode.
Converted some of the cab interior lights to LEDs.
Put better shocks on all around, added a leaf to the rear pack, and got a little bit of lift.
Got proper off-road tires (BFG KO2).
As you can see from photos above, I installed a roof rack on the shell. The tracks, towers, and cross bars are from www.frontrunneroutfitters.com, but to start with I kept the rest DIY ghetto rigged cheap. Got a 2x12x12, ripped and cut it into quarters, bolted it onto the cross bars. Beveled the front for +1mpg.
Then I bolted a Front Runner dual jerry can rack, my recovery boards, some toolboxes, Quick Fists for the shovel (aka "the bathroom"), and an ARB awning onto the wood slats and I look…special.
When it became necessary to turn the warped rotors for the second time in a year I decided to get different brakes, and replaced the front rotors, calipers, and pads with some PowerStops.
I ran a power wire from the battery back to the shell and installed some USB and cigarette lighter sockets.
Bunch of other random stuff: Weathertech floor mats (not super happy with the fit), RAM Mounts for phone, satellite transceiver, walkie-talkie (not super happy with the suction mount or wireless charger module).
Check these for more:
https://www.tundras.com/threads/tsés-build.25773/
Update from 2021: I've redone part of the storage area in the access cab portion. Check out the Cooler Shelf Version 2.0 here.