I have a hard time coming up with good ideas for gifts for people. I want any gift to be meaningful, both as coming from me and for the recipient. For Kari's birthday this year, I think I had a good idea. :-) I found a glassblowing artist / studio who offers short private workshops, so I signed us and a couple of friends up for an afternoon session.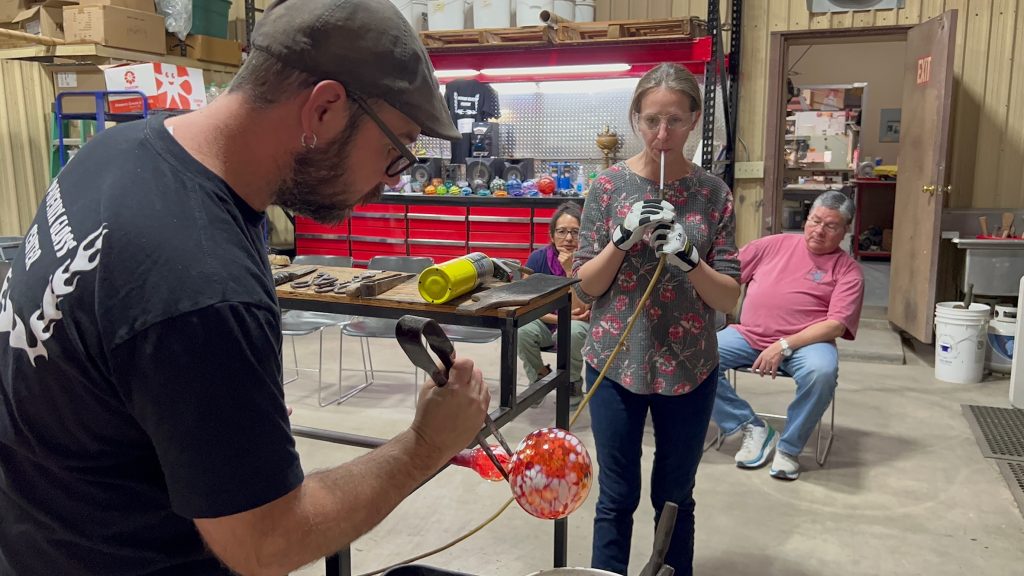 We had three hours to learn the basics and make something for ourselves. Turns out we each got to make one piece, and since we were done kinda early the birthday girl got to make a second piece.
As I was watching the others go first I thought "the instructor is really doing a lot of the work – I want to do it myself!" but as soon as I got my hands on the rod I realized the instructor was exactly right, and did a good job of letting us do what we could and taking over when he should.
I was kinda surprised at how little "blowing" went into glass blowing. Kari's heart, for example, as well as the paperweight that a friend made, involved no blowing at all. I was determined to puff a few times, so I opted for a bowl (the green piece with tomatoes in it) and even that required very little actually blowing. Still super fun though!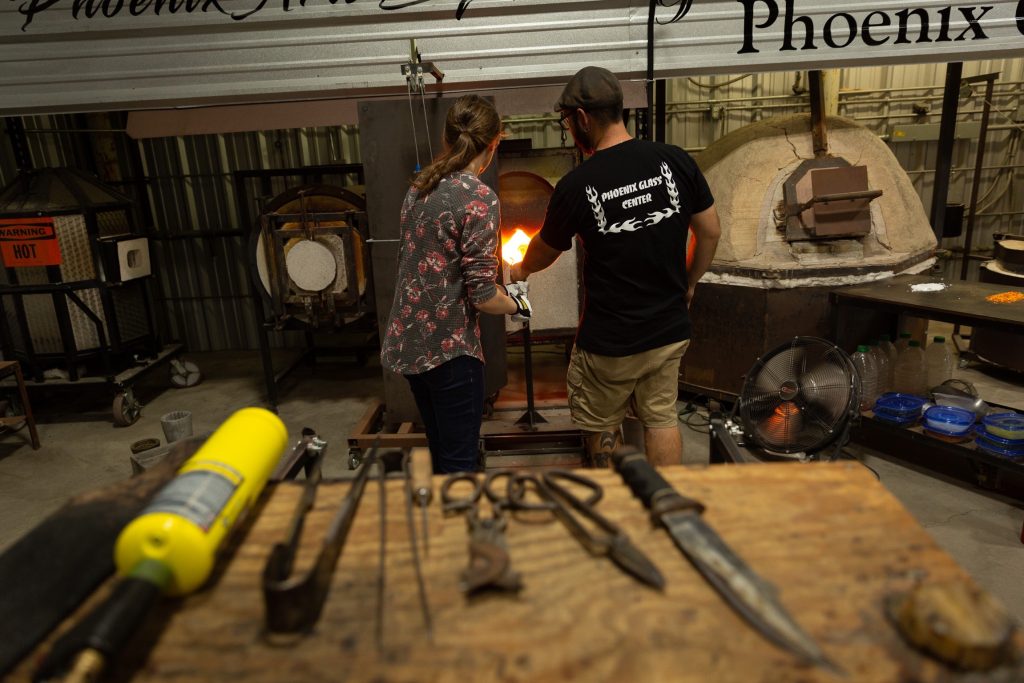 I think everyone had fun! A great dinner at a cool little Mexican restaurant, with amazing margaritas and coconut cream pie was a good end to the day, too.