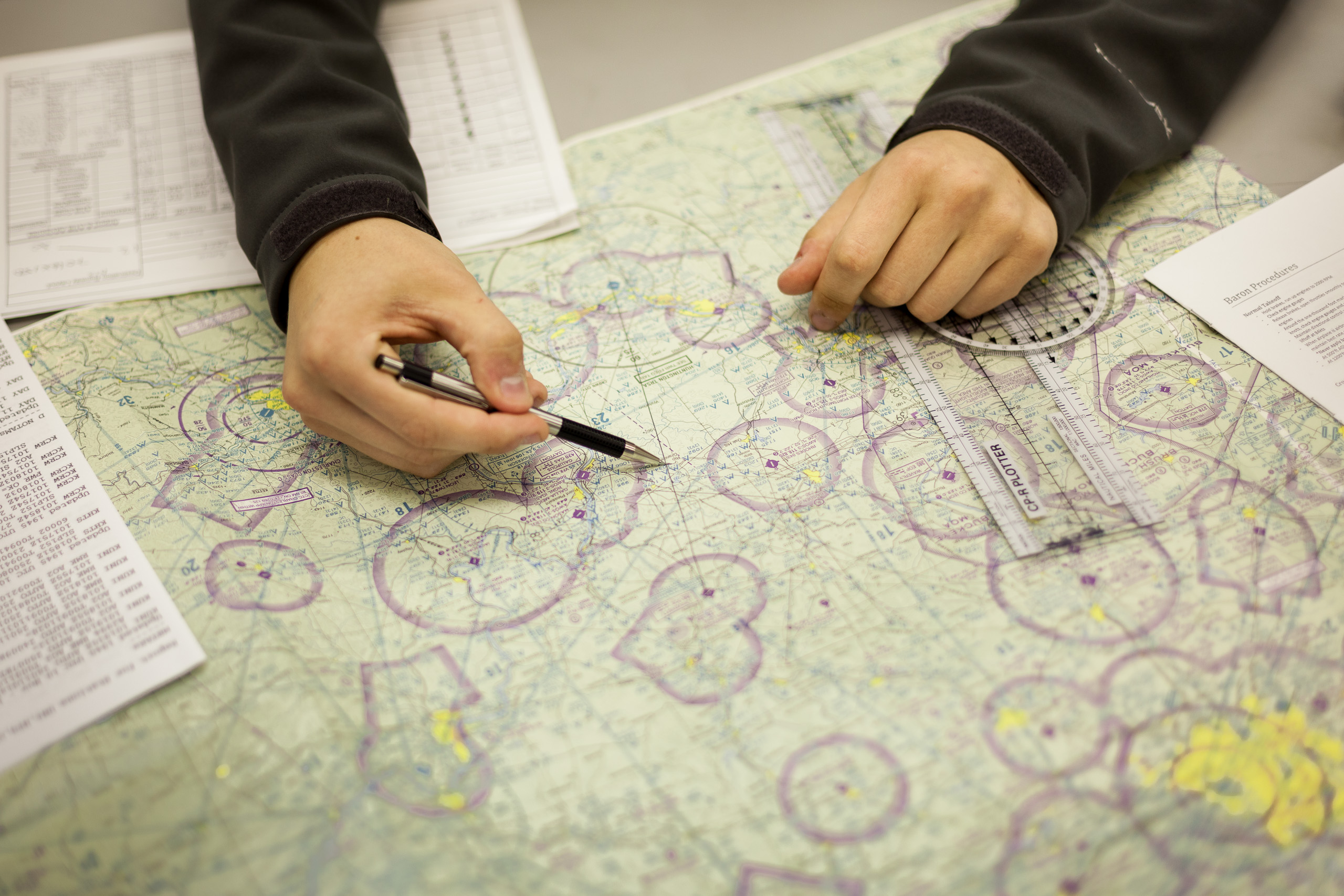 Way back in November, 2011, I got an assignment from Ohio Today magazine to photograph a student pilot for their story on unusual courses at Ohio University. I'd been to the airport several times before for work with the engineering school, but I hadn't had a chance to actually fly until now.
I photographed pilot Sam Trost as he prepared for his "cross country" flight from Albany, Ohio, to Huntington, West Virginia, and back. (While calculating fuel needs he asked me how much I weighed, which was bad enough, but then I had to point out that my gear probably added 30% to my weight).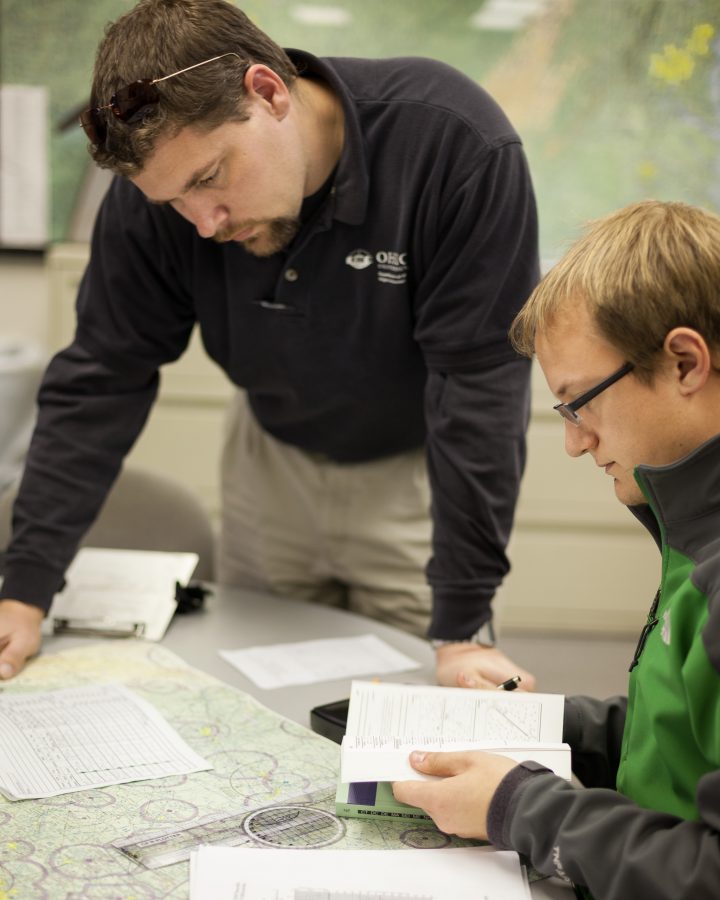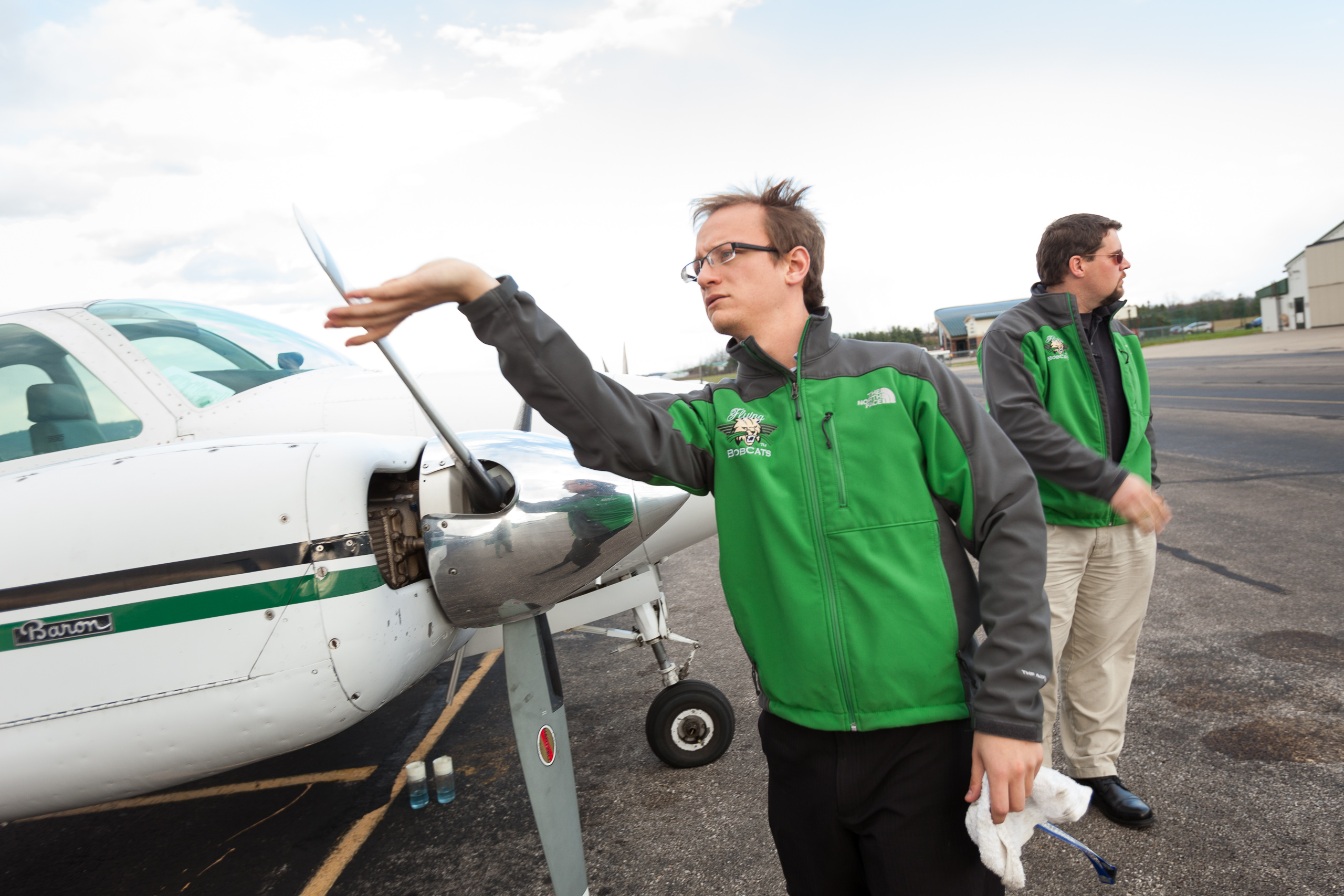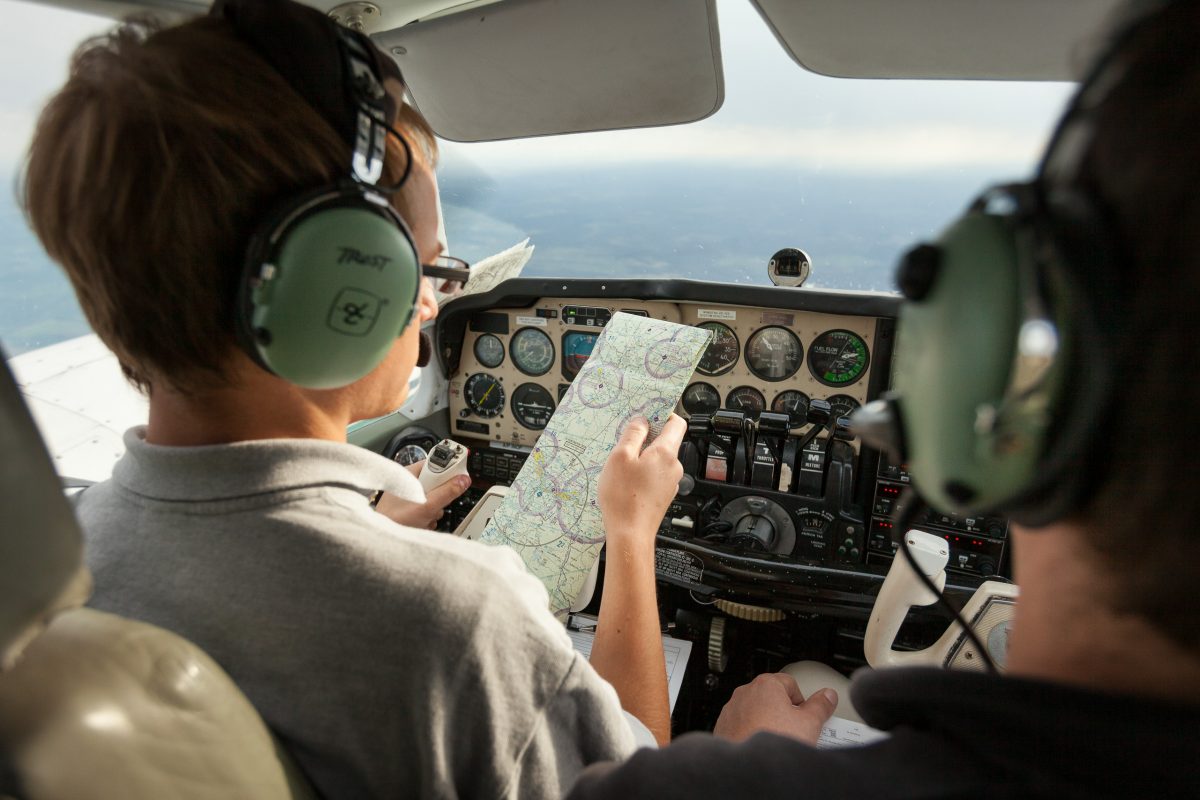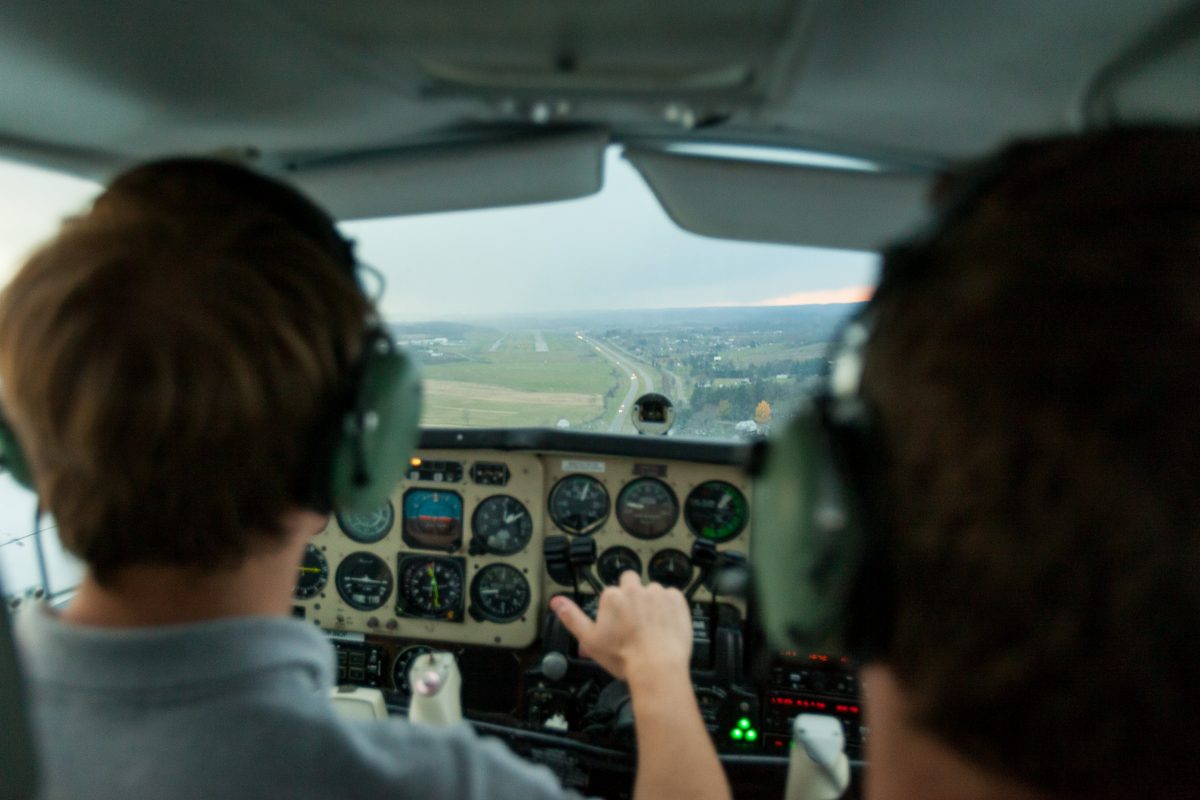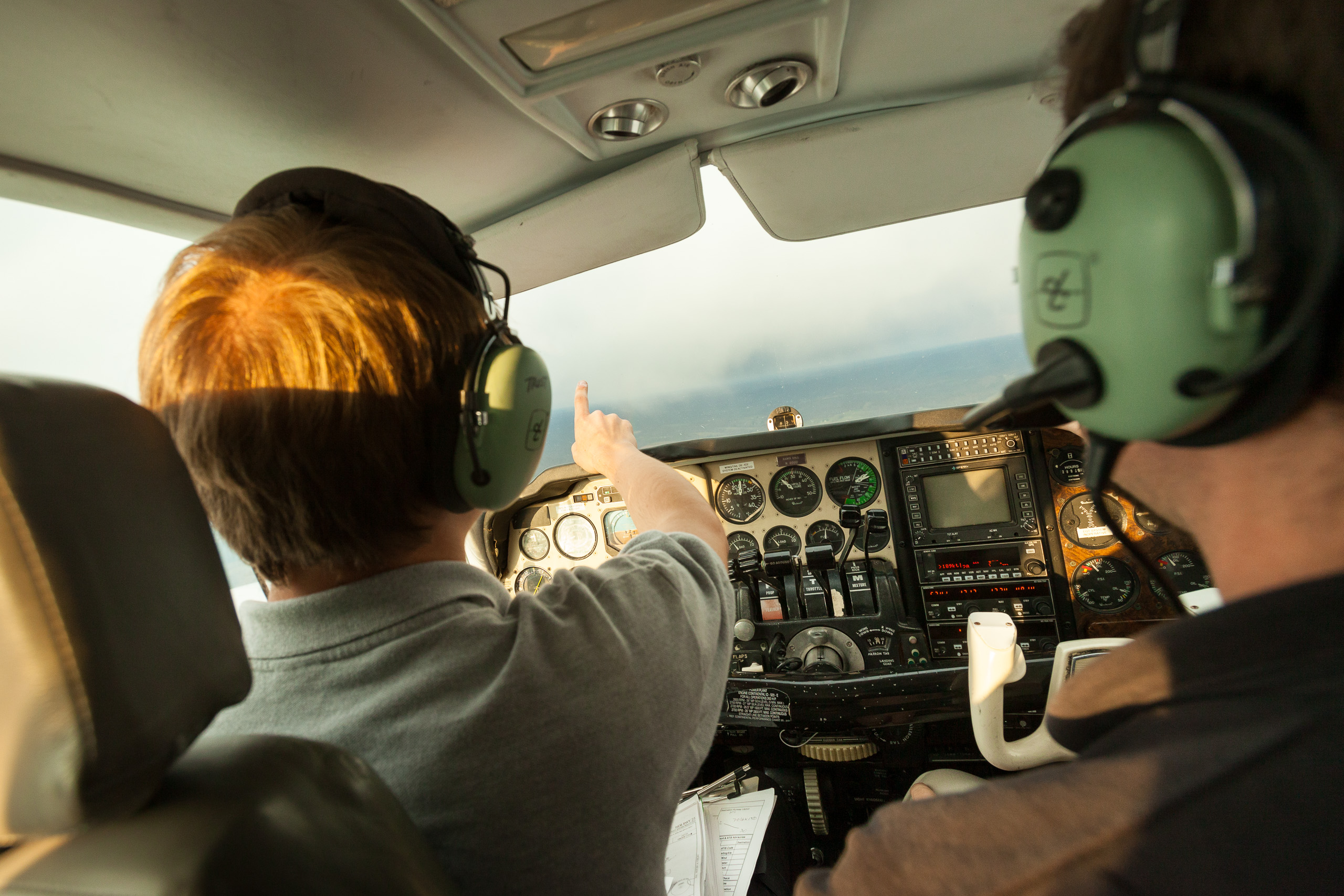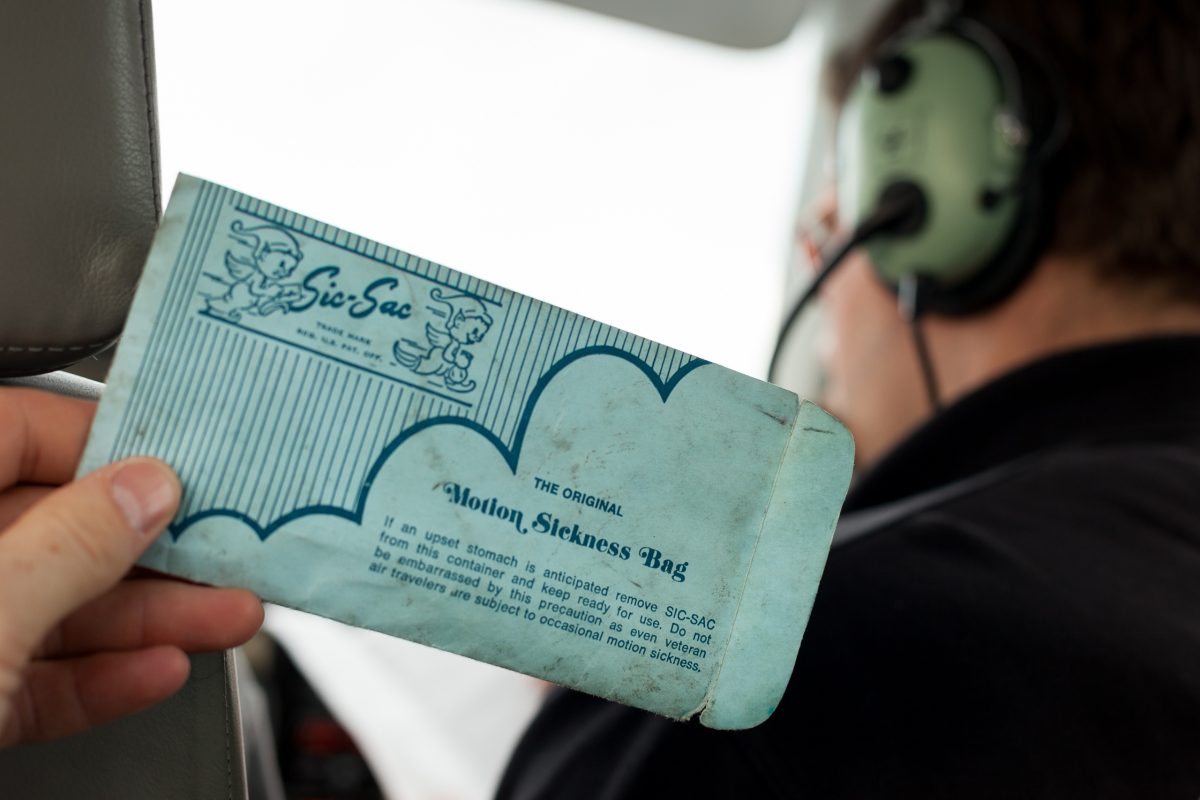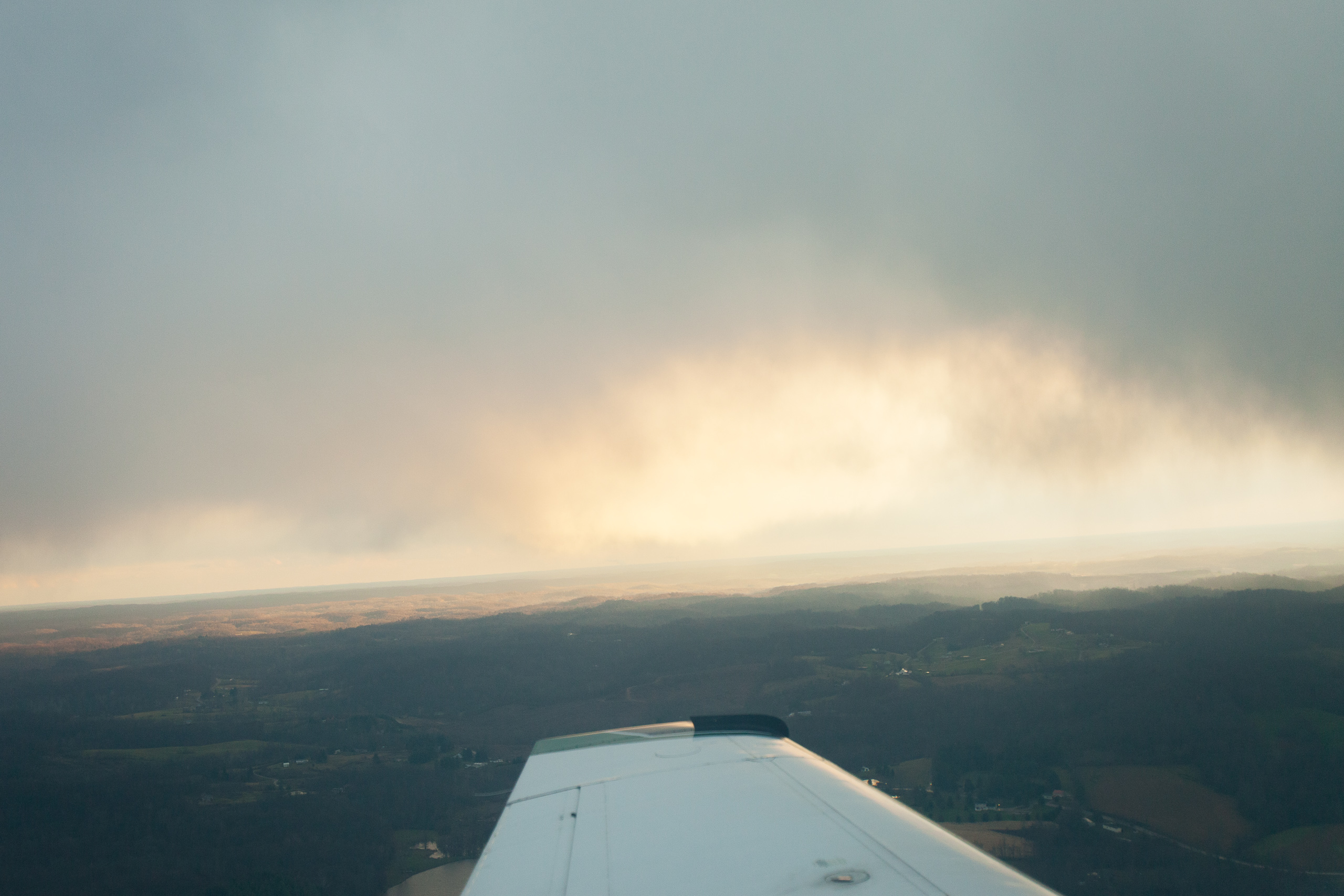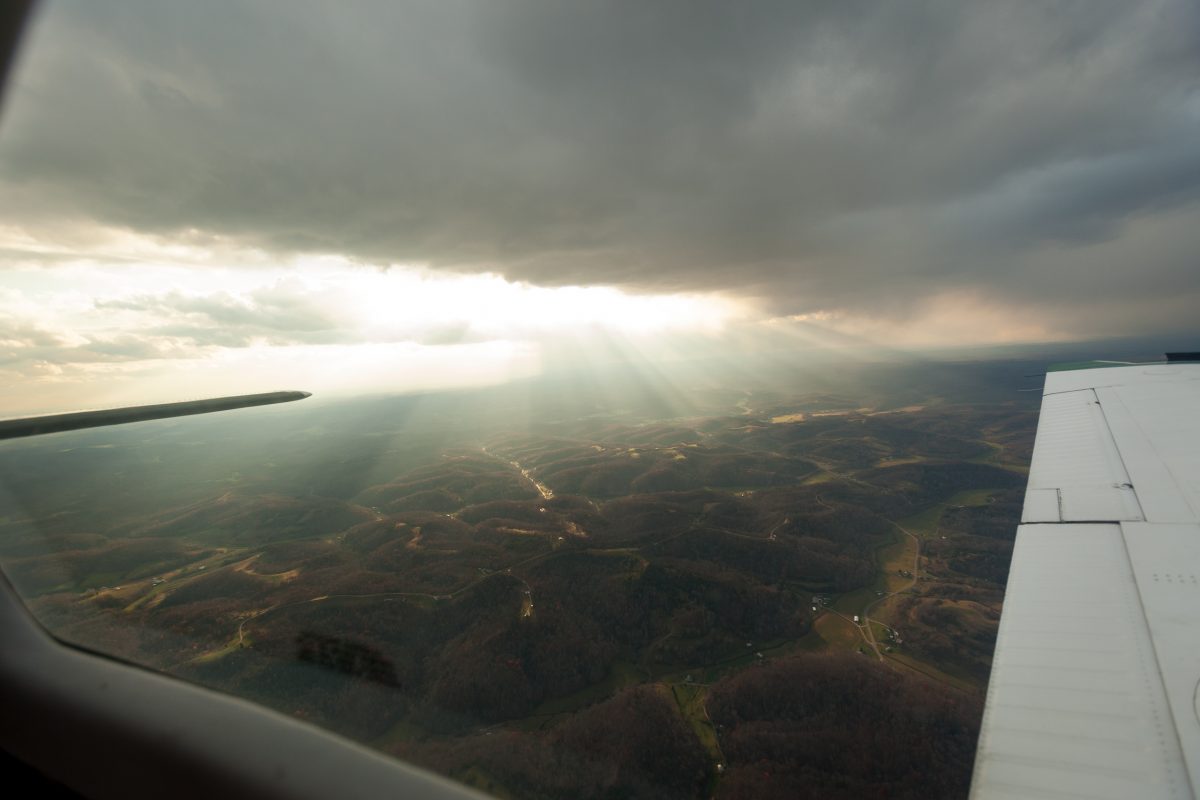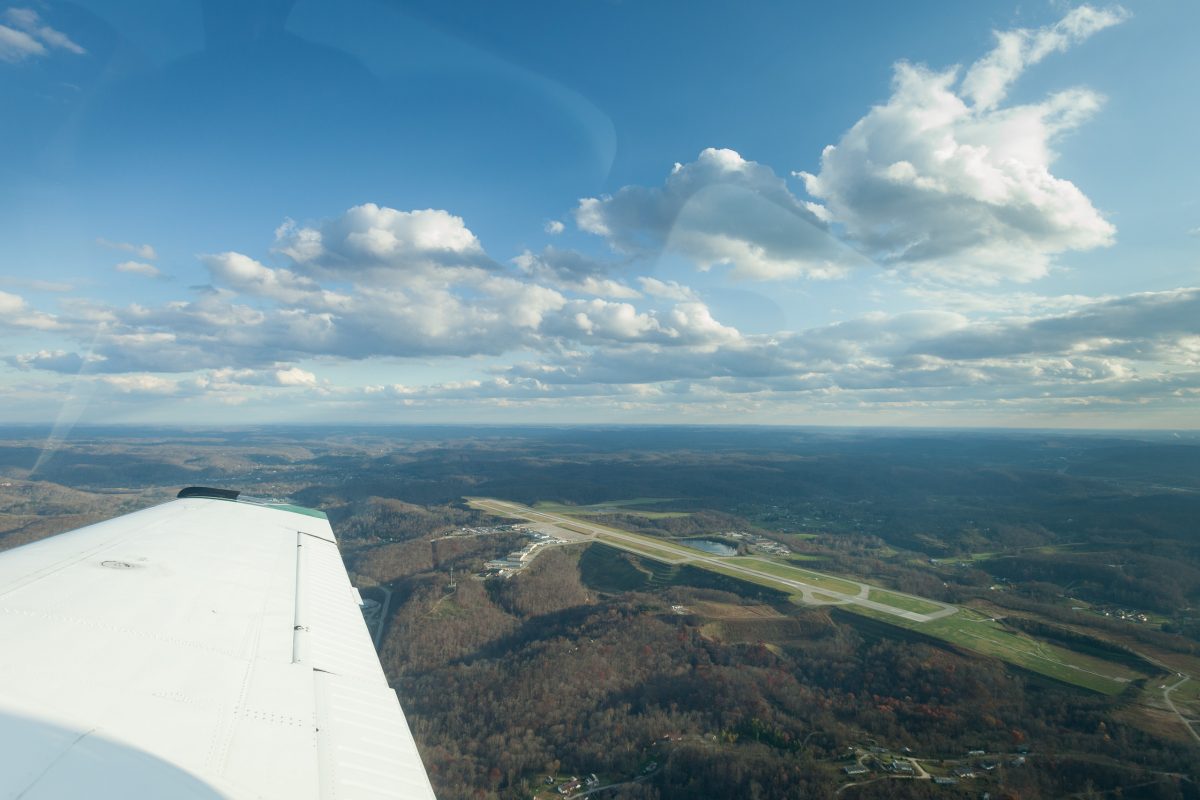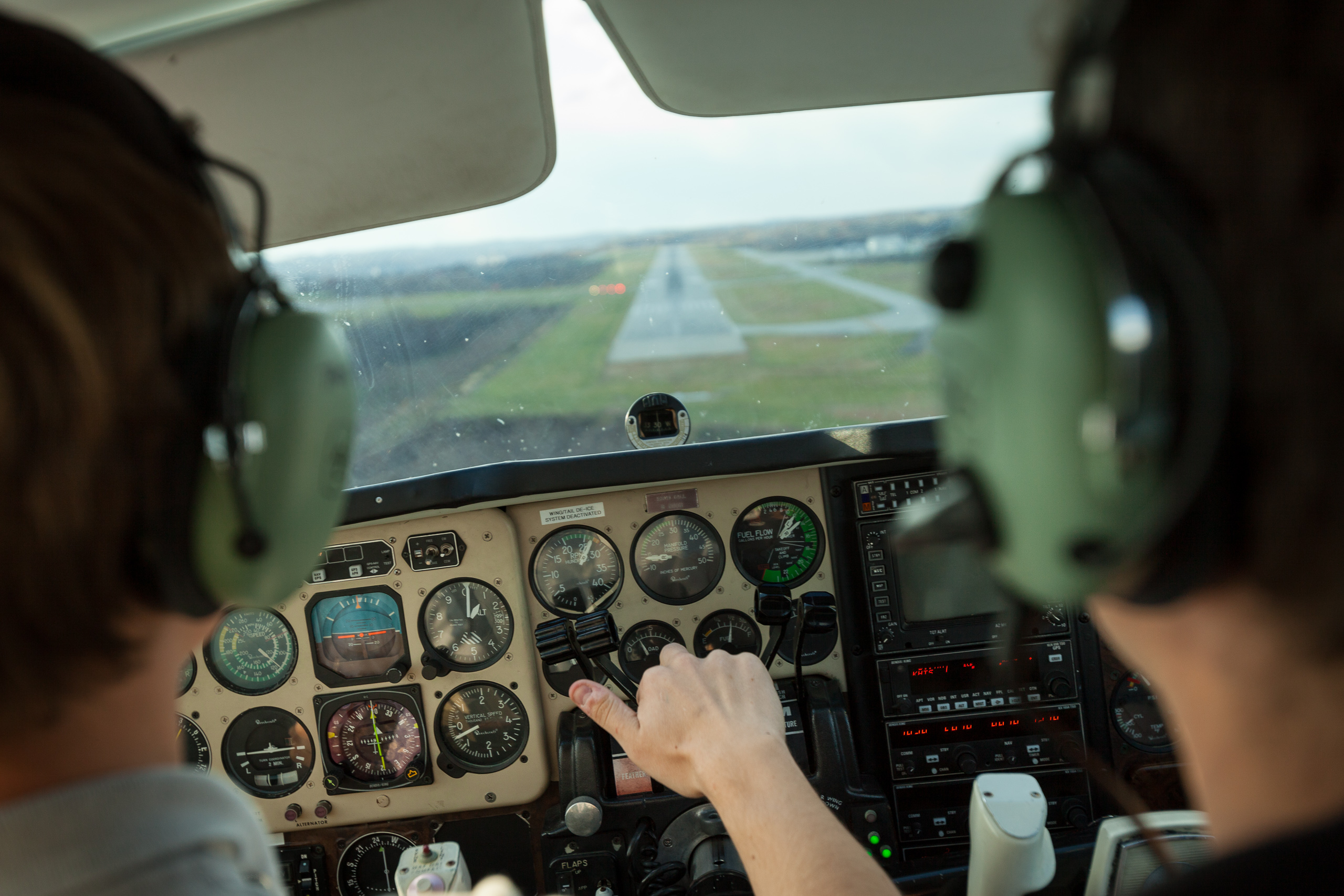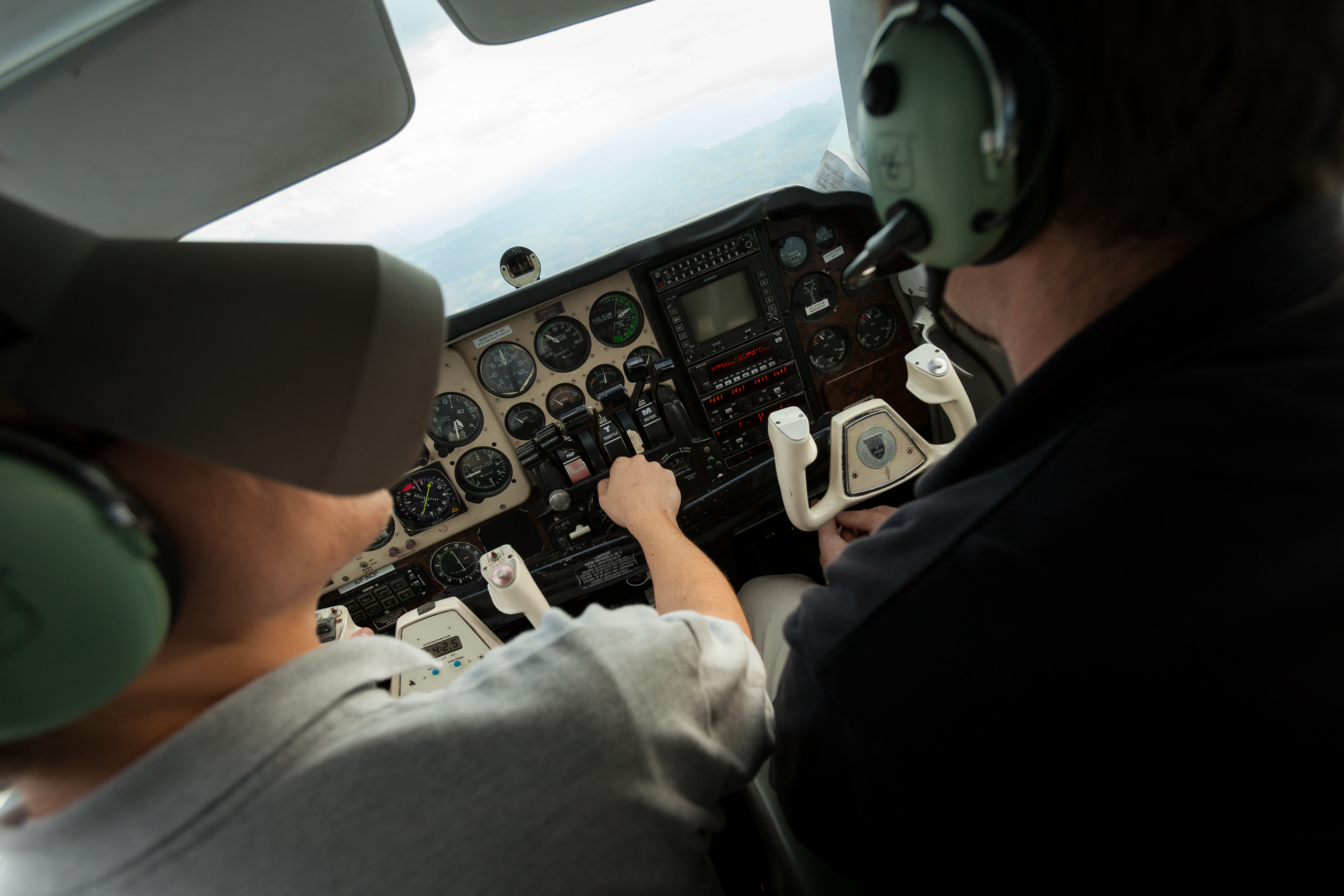 The flight was an absolute blast. We had brilliant sun, heavy clouds, snow, rainbows (snow-bows?), and some high-bank turns that made me grin like a school boy (and the g-forces kinda cemented the goofy grin.
I had heard we'd be in the air for over four hours, so initially I was disappointed that we were only flying to Huntington and back, but after an hour and a half of turbulent flight in a tiny plane as seen through a camera's viewfinder my stomach was more than ready to be on terra firma.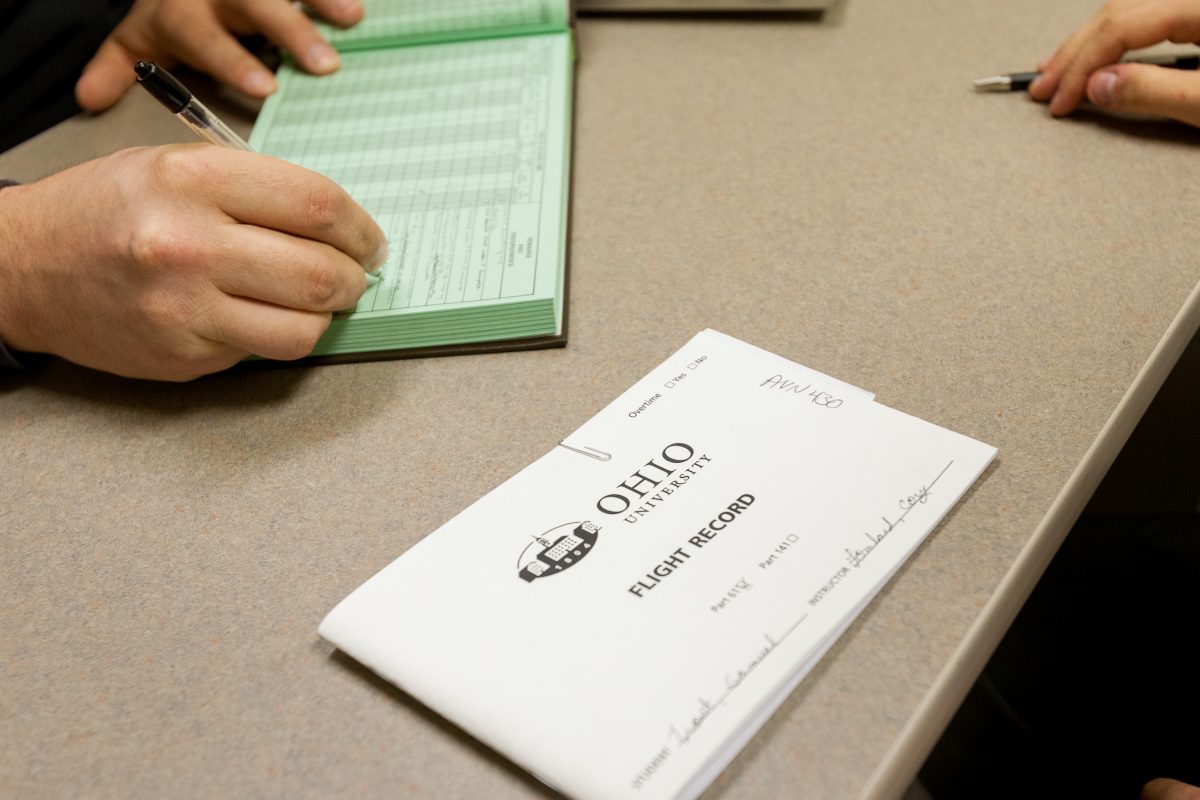 Read the entire Ohio Today story here.
Fast forward a couple of months and Ohio Today called me back to photograph a "Silent Get-a-Way" weekend for American Sign Language students.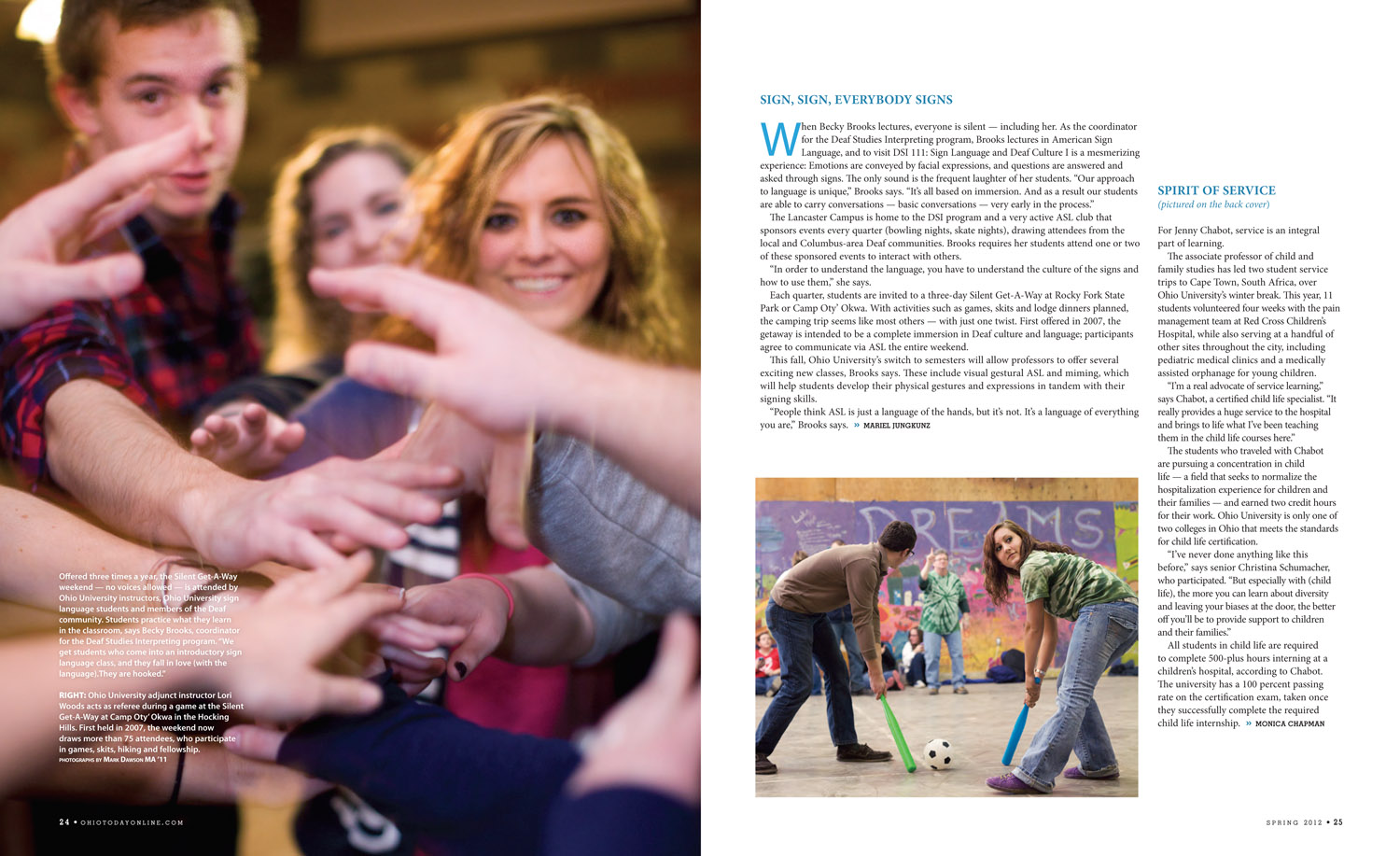 Read the Ohio Today story here.