I had an awesome morning earlier this week demonstrating 19th century tintypes to a group of very cool 8th graders in Rachel Giterman's art class at the James W. Rice Elementary School in Phoenix.
We only had a short time – about two hours with most of them – and there were a lot of energetic students, but we managed to make four tintypes, and expose about 35 students to this cool and fun handmade photographic process.
Fortunately Rachel had already spent a couple of class periods explaining much of the history and technical aspects of the process, so I was able to dive right in and make a portrait.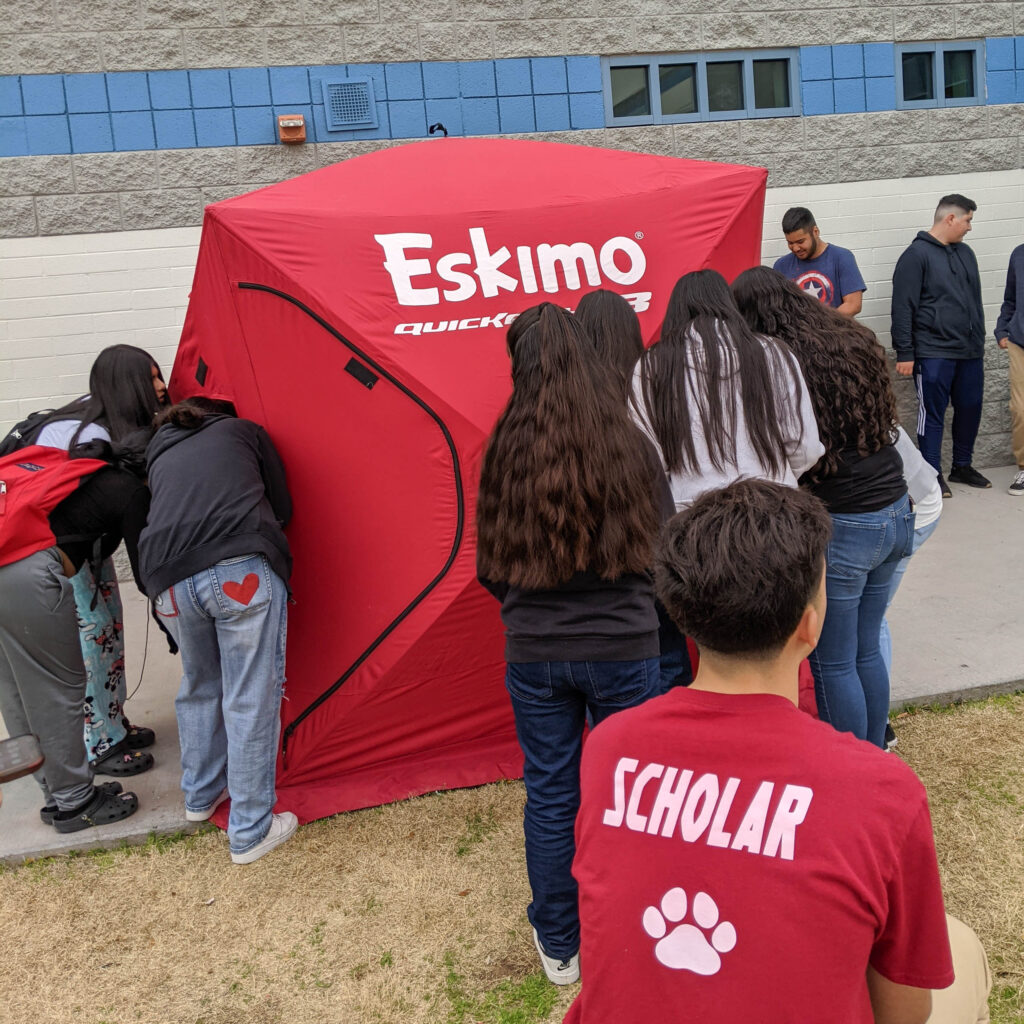 I had to get up at 4:45 to get to the school and set up in time, then spent about two hours with the students. Then another 45 minutes or so to clean and pack up. Wore me out. I am, as usual, in awe of how teachers do it all day every day. But there is definitely an energy that you get from the enthusiastic students, that's for sure.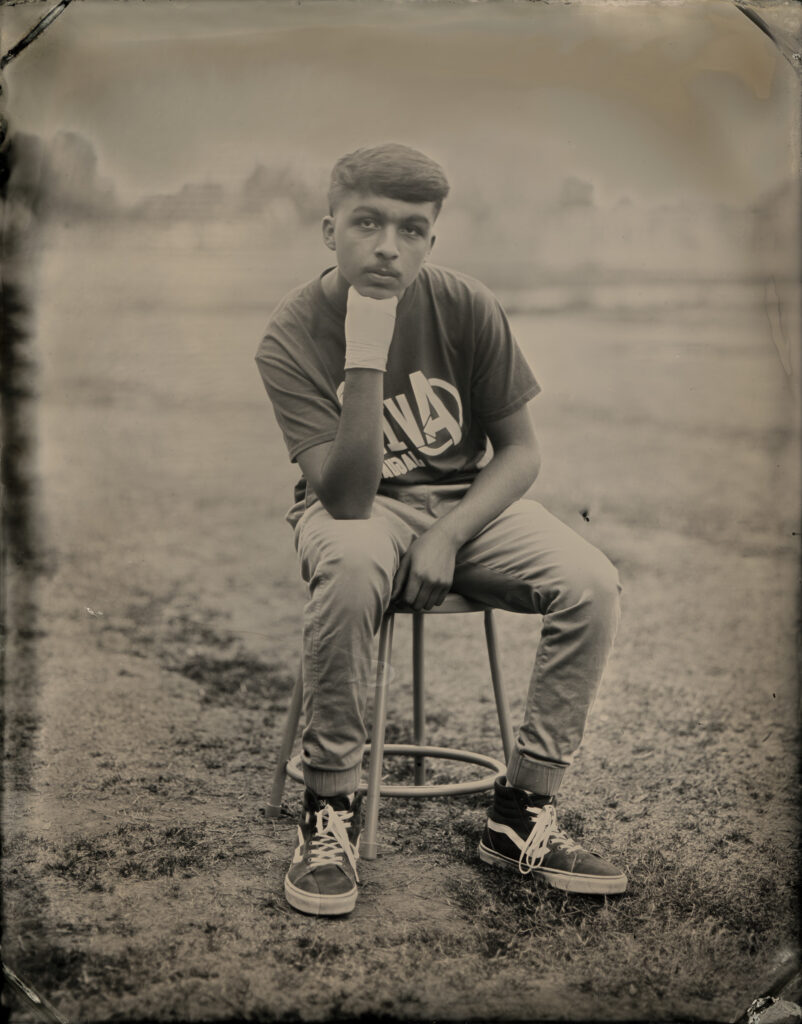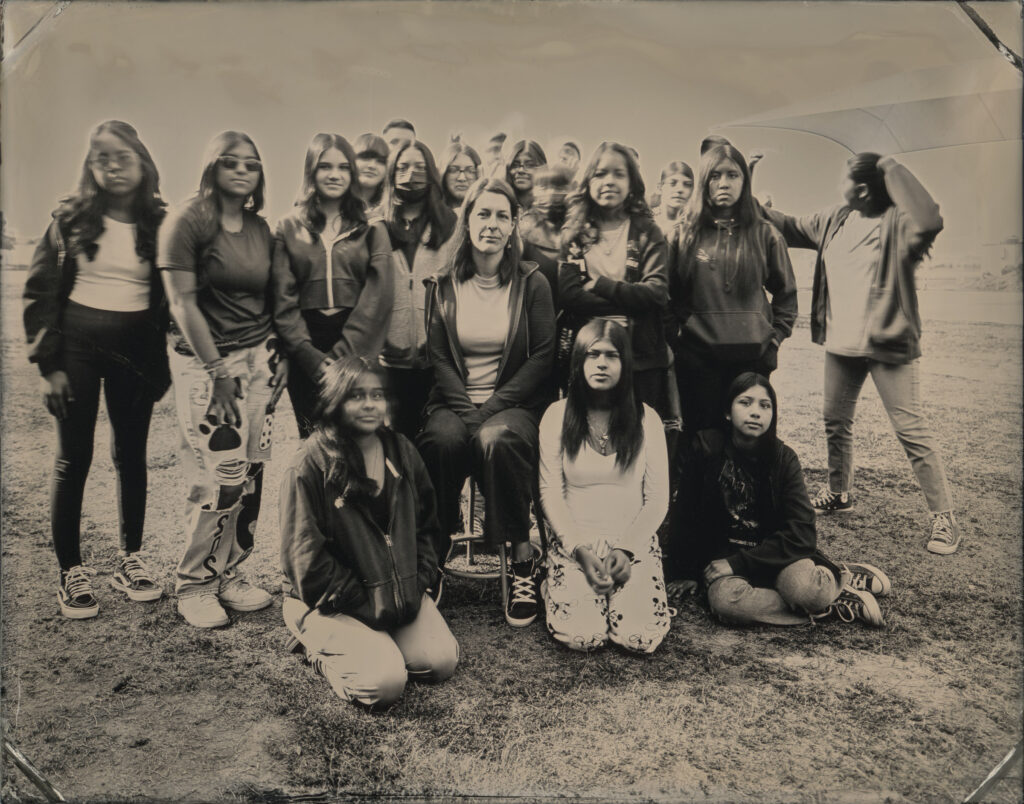 Before the students showed up I made a test plate to make sure my chems were ok and get an idea of exposure times for the early and overcast morning.
I, uh, misjudged how tall I'd be in the frame. Also, my air bulb remote chose the middle of this exposure to disintegrate after years of use and some UV exposure. It took a moment to realize the shutter wouldn't close with the bulb, then I had to get up and close it by hand, hence the ghostly exposure.
Speaking of happy accidents, I've recently decided to scan my plates at a much higher resolution, which results in pretty huge image files. My computer is not happy about that. Under the best of conditions, everything is super slow. Other times…