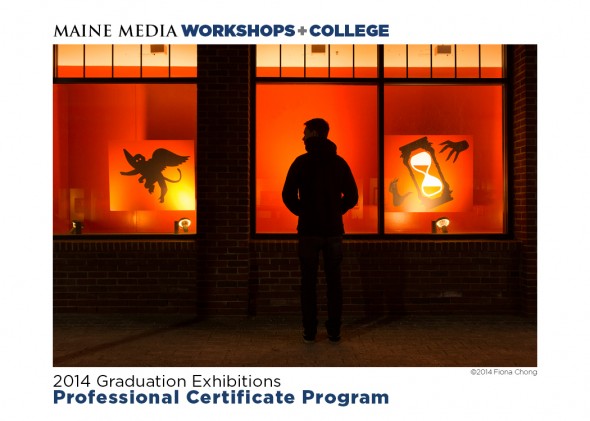 The Professional Certificate Students are showing their work this week at the Maine Media Gallery in Rockport, Maine. There will be an opening reception this Thursday from 5-7pm.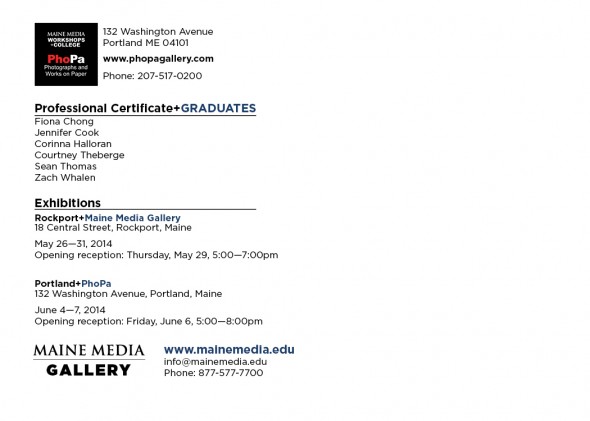 The show then moves to the PhoPa Gallery in Portland, Maine, from June 4-7, with an opening reception on Friday, June 6th, from 5-8pm.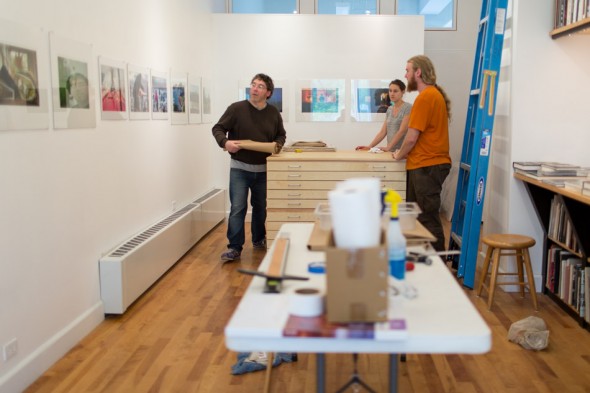 Brenton, Sarah, and I put the show together, with three prints from each of the students being shown, as well as a few multimedia pieces.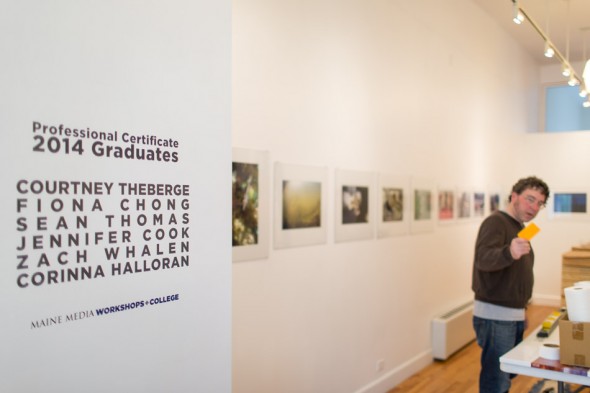 As happened last year, my main creative contribution to the show is the nifty vinyl wall text.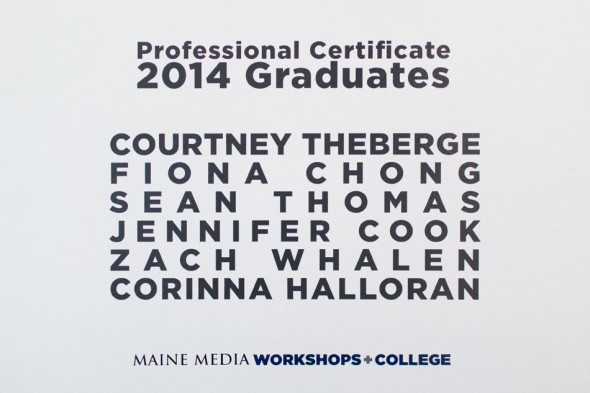 This marks the end of another year's work as an instructor and the teaching assistant for the PC program, and as expected, I think I learned about as much as the students!