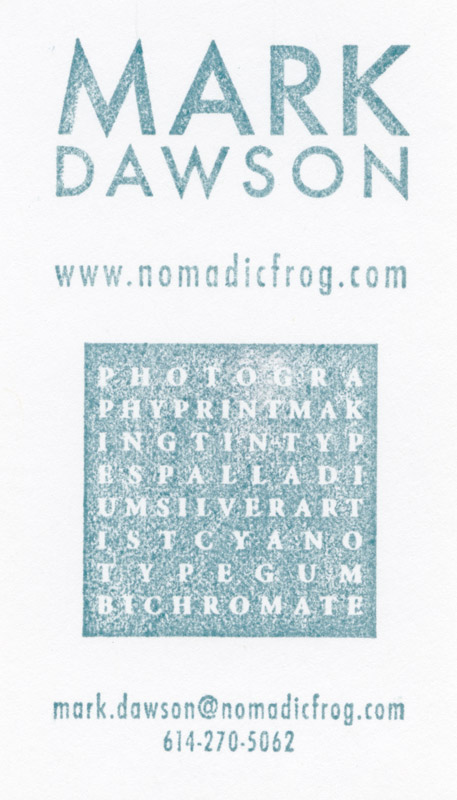 Way back over Christmas break I got motivated to design some rubber stamps to use for marketing materials. Kari's mom, coincidentally, has a ton of stamps and stamp pads of various colors, so for a week or two I was pretty obsessed. There were many handmade cards and gift tags that Christmas.
Making stamps that could, to start with, be used to make my own business cards had been on my to-do list for a while, plus I was finding many other opportunities to stamp stuff either for identification, branding, or just for something fun and slightly different.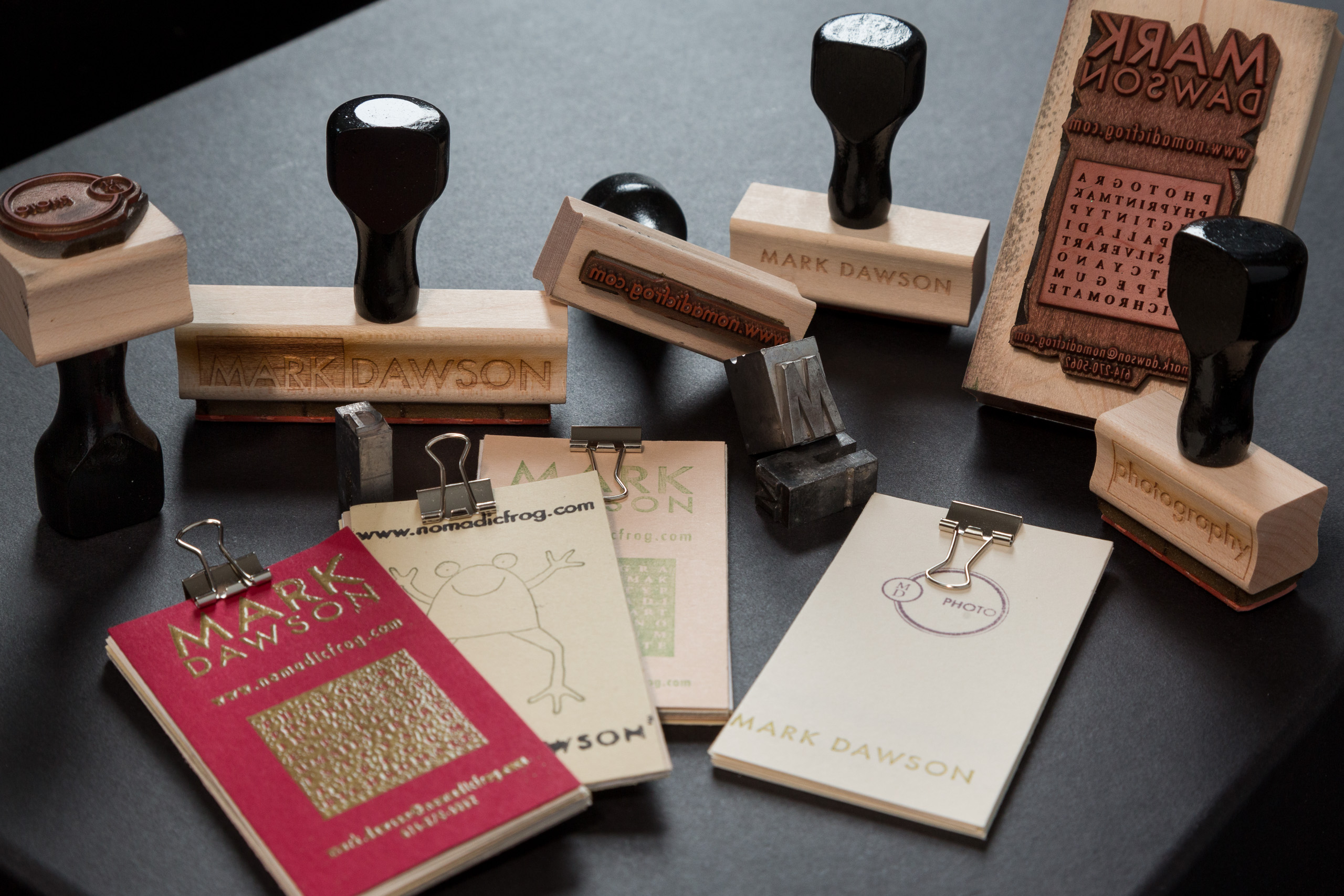 I have a ton of pre-printed business cards that do not have my phone number on them. For a long time I changed phone numbers before I'd use up a batch of cards, so I stopped including that. Now that cell numbers are more easily portable – and it doesn't seem I'll be moving overseas again any time soon – it's becoming a pain in the rear to write my number on the back of my existing cards. So I made one stamp with my phone number on it. And a couple other modular stamps that I can use to construct a business card or use individually for various purposes.
Then for fun I thought I'd make one stamp as an entire business card. I've gotten into printing, in general, and in physical objects more generally, so I thought I'd design this card to be more for the print making side of my personality. It's a little grandiose so far, but something to grow into! :-)
Since there was a frog stamp available I gave it a try, but I think I want to go in a slightly different direction for my actual logo.