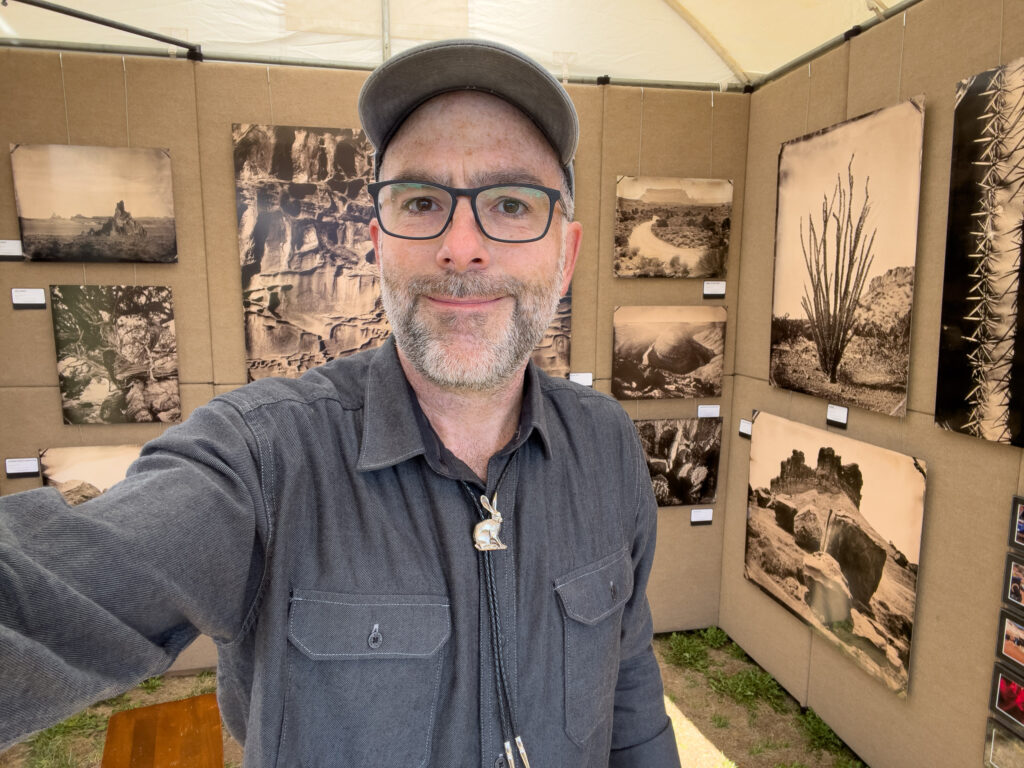 In yet another fork in the road in Mark's long list of "careers", I've decided to give Art Fairs a serious go. Several things kinda clicked into place so that it made sense for me to at least try it out. I was able to invest in the up-front cost of buying the inventory, for one thing, and I wrapped my head around creating enlargements from my tintypes – from an excellent printing partner. Another crucial piece of the puzzle was having a good friend who already had a professional tent, display walls, and hanging system for me to borrow.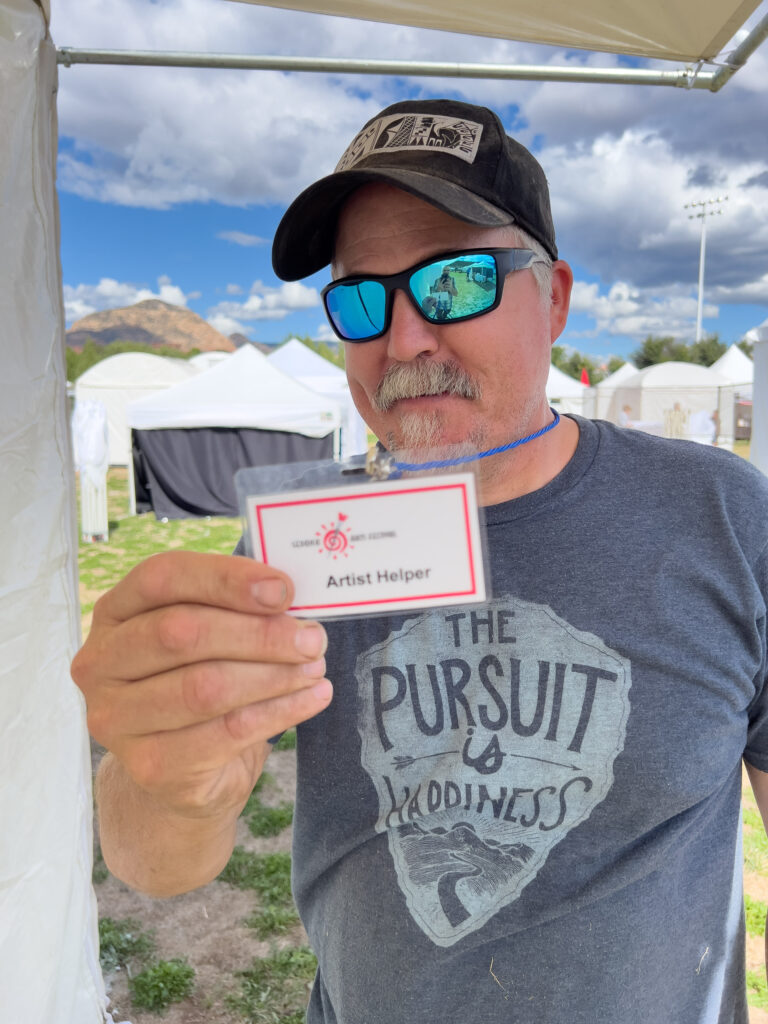 Shane Knight, of Flagstaff's Shane Knight Gallery fame, not only let me borrow his art fair setup, but provided hours and hours of information, advice, and on-site setup help. He did the art fair thing for years and years, and really knows this stuff inside and out. I couldn't have imagined doing this without Shane's assistance.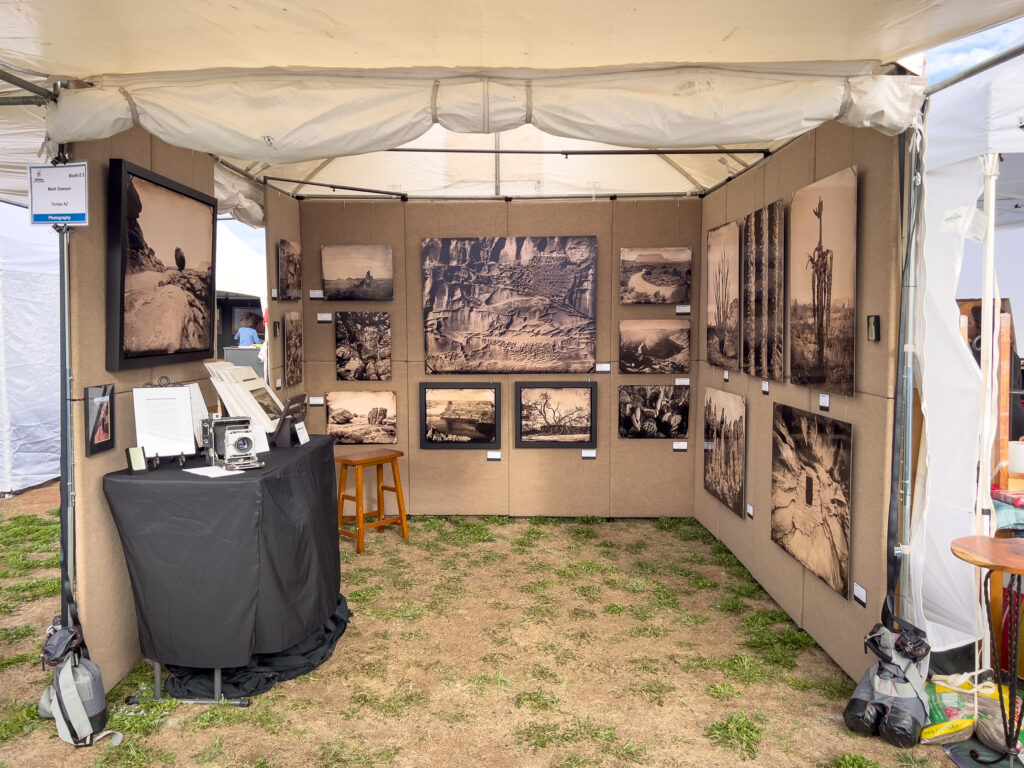 It's an incredible amount of work, especially to get started from scratch. It was basically a full time job for the month or two leading up to the first show. Even aside from creating the products – the tintypes themselves, which took months of travel around the southwest – I had to prepare them for printing, source a supplier, and get them in stock. There's a lot that goes into figuring out the business end of things – a Point of Sale system (pricing, inventory management, banking), business licenses, insurance, sales tax, and more – as well as all sorts of other logistical issues.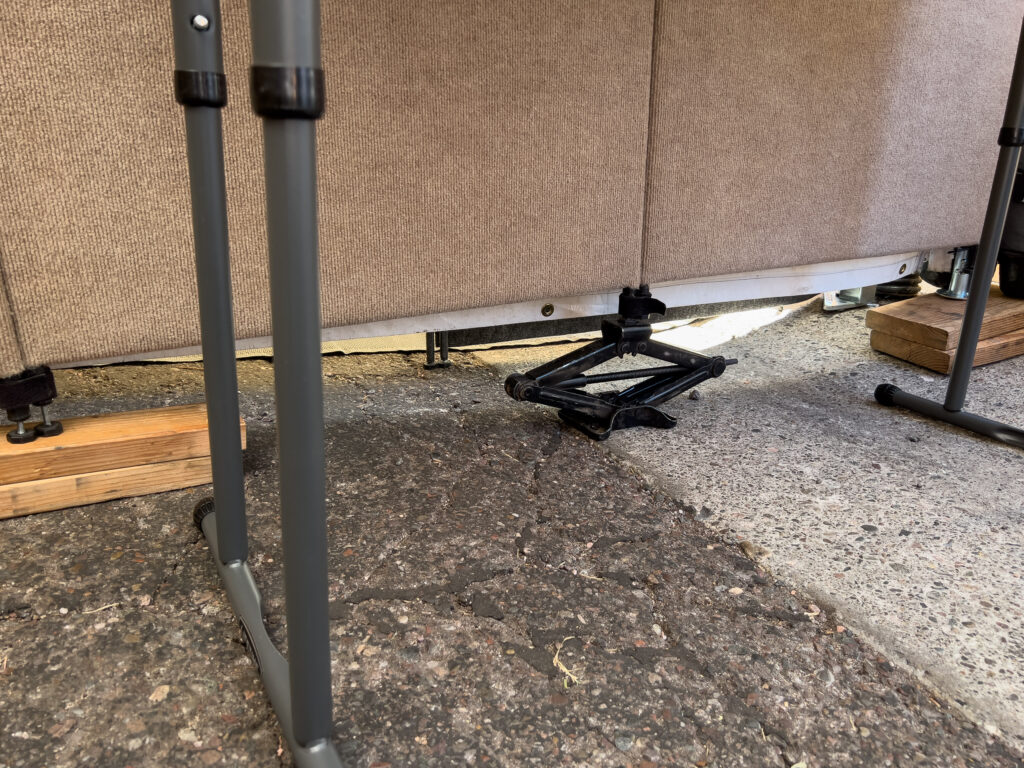 And then there is the fair itself: so far I have done two-day shows, which require a full day to set up, and a full day or two to recover from, not to mention dealing with reporting and paying sales tax collected (which, sure, is a good problem to have since it meant I made a sale), communicating with potential customers, re-ordering stock, etc.
But it's fun. It's neat to talk to people about my work – especially to see their eyes go wide when I explain what exactly a tintype is. No, these aren't just digital prints I futzed around with in Photoshop. Yes, I really do have a darkroom in the back of my pickup truck. Yes, I made these all by hand out in the desert and the mountains. Yes, I think it is fun!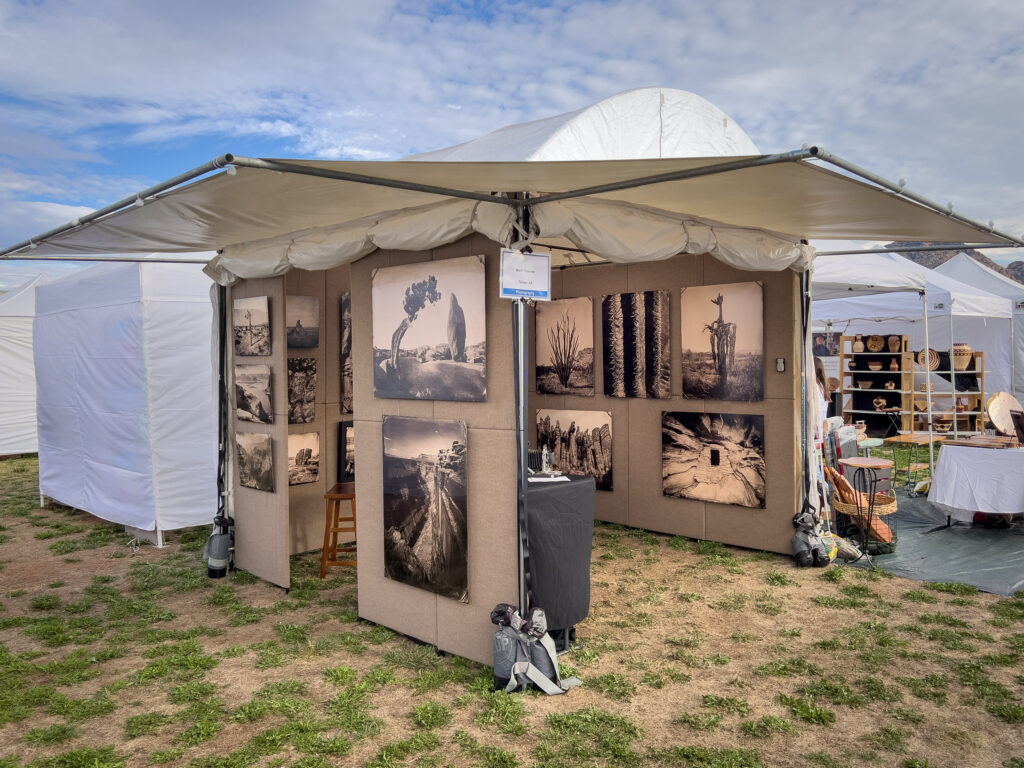 Most of my exhibits are part of a larger traditional art fair, with 100+ fellow artists, some food trucks, and usually live music. At the show in Sedona, however, I was approached by a representative from Enchantment Resort, a private resort in Boynton Canyon outside of Sedona, to do a solo show in their main clubhouse and retail space.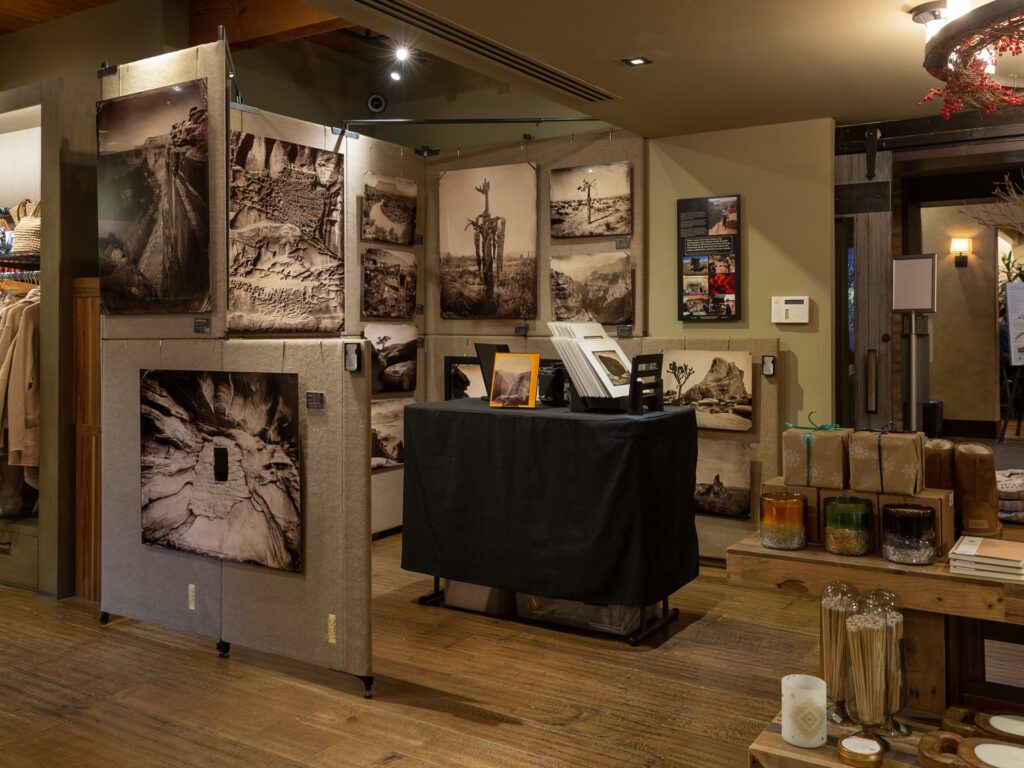 It was really great to spend a couple of days at Enchantment. Not only did I meet plenty of interesting guests, but I also really enjoyed getting to know many team members at every level of resort operations.
So far I've only done a few shows, and competing against more traditional color photographers has been a challenge (one visitor to my tent – a fellow photographer and vendor, no less! – said "I dunno, man, they're all so…brown…I dunno, hard sell) but I am doing ok, and again, it's fun. I think the flexibility inherent in the concept – art fairs all around the country – will work well with my nomadic nature. I'm looking forward to getting further afield in 2023, with shows in Utah, New Mexico, and more of the West.
My next show: the Carefree Fine Art & Wine Festival, January 20-22, in downtown Carefree, Arizona. Stop by if you're in the area!