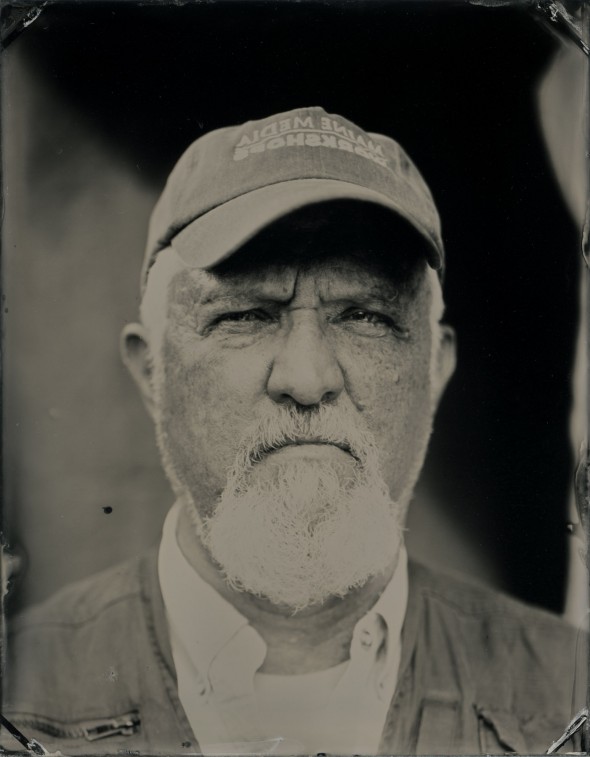 Fellow Maine-based photographer Neal Parent was on campus this past week teaching one of his workshops – one geared toward digital photography. For a little added spice on the last day of class we arranged to show his students the tintype process.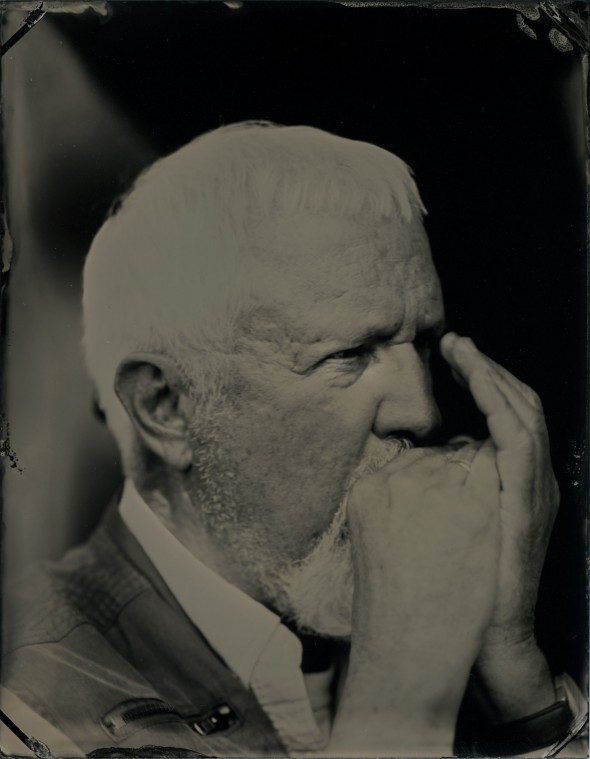 I always think it's fun to take people who are accustomed to multi-gigabyte memory cards that can hold hundreds or thousands of photos and show them a loaded plate holder: this thing is a gazillion times bigger, physically, and on it I can record one photo, if all goes well.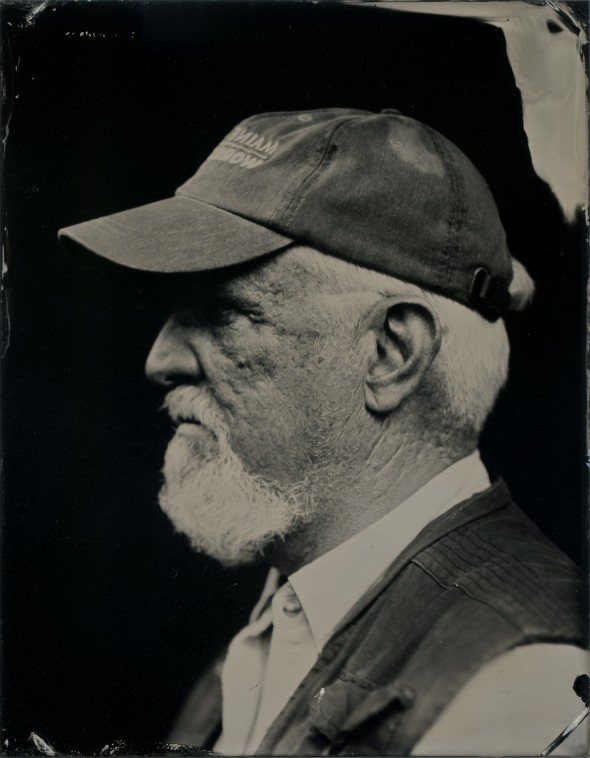 For these portraits I also tried one thing new to me: a head brace. Lacking an old-school cast iron contraption, I fashioned a perfectly serviceable brace out of a c-stand and a big A-clamp. Got some of the clearest portraits I've ever made, so I think I may stick with this!