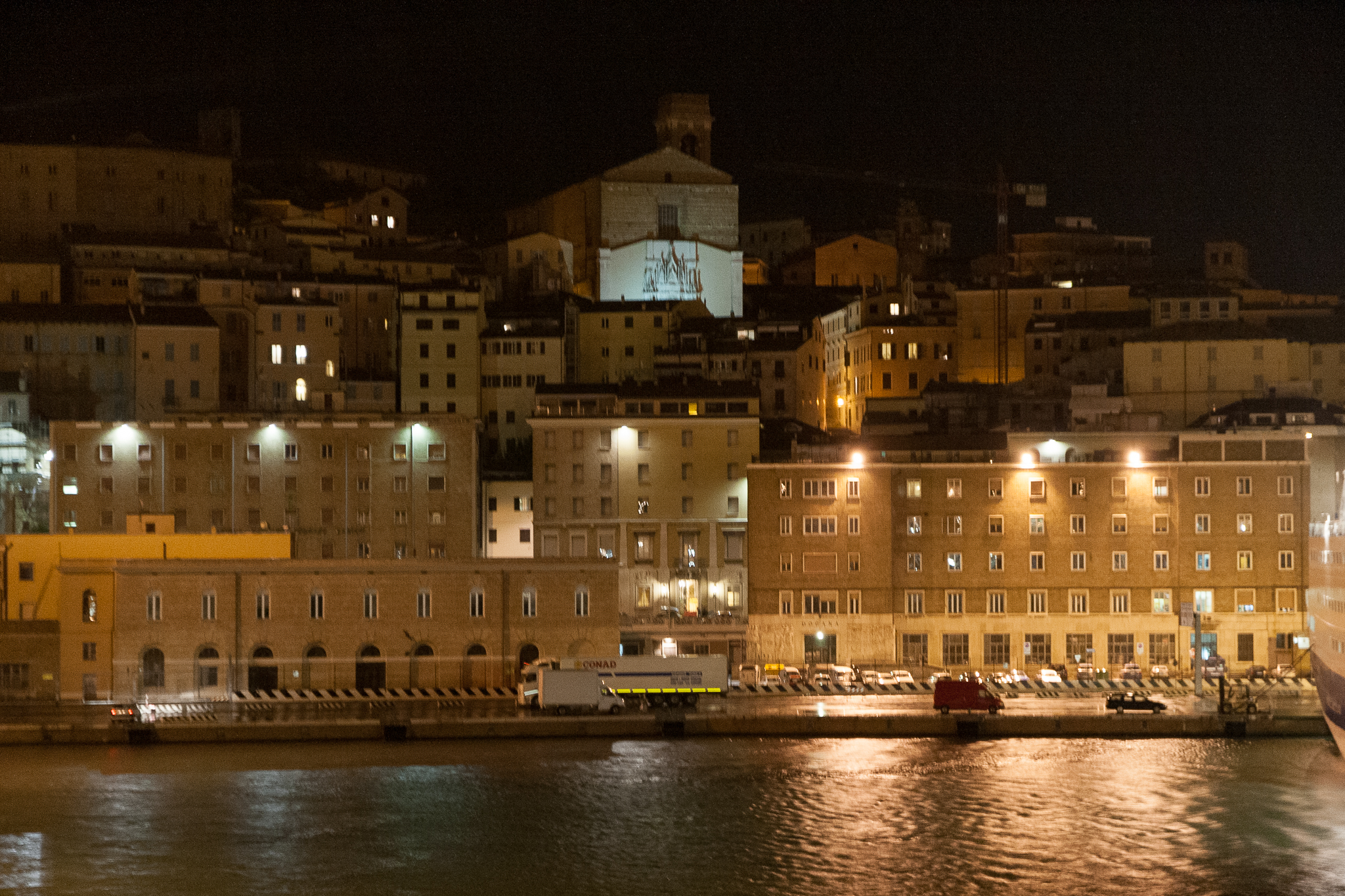 Up at 07:20, shower, shave, some packing, and breakfast at Morri's (sounds like a movie?). I've discovered shaving oil, by accident (it was the first thing to catch my eye at HEMA, and in good traveling-experimental spirit, "why not") and it is MUCH nicer than foam/gel. It's not so unpleasant, and since my 10-year-old Braun electric is nearly dead, I may switch back to razors.
It's pissing down rain. Great omen for my open-deck overnight ferry ride. And my umbrella finally died yesterday – it had broken several times before over the past year, but I was able to repair with thread and glue. The first failure yesterday – broken metal strut – was the beginning of the end, but at least it was still structurally sound. This morning a plastic bit broke (neither of these could I fix) and because the broken bits were next to each other, the whole thing collapsed. The tragic end of a cheapo umbrella. Rimini, what a sad place to die.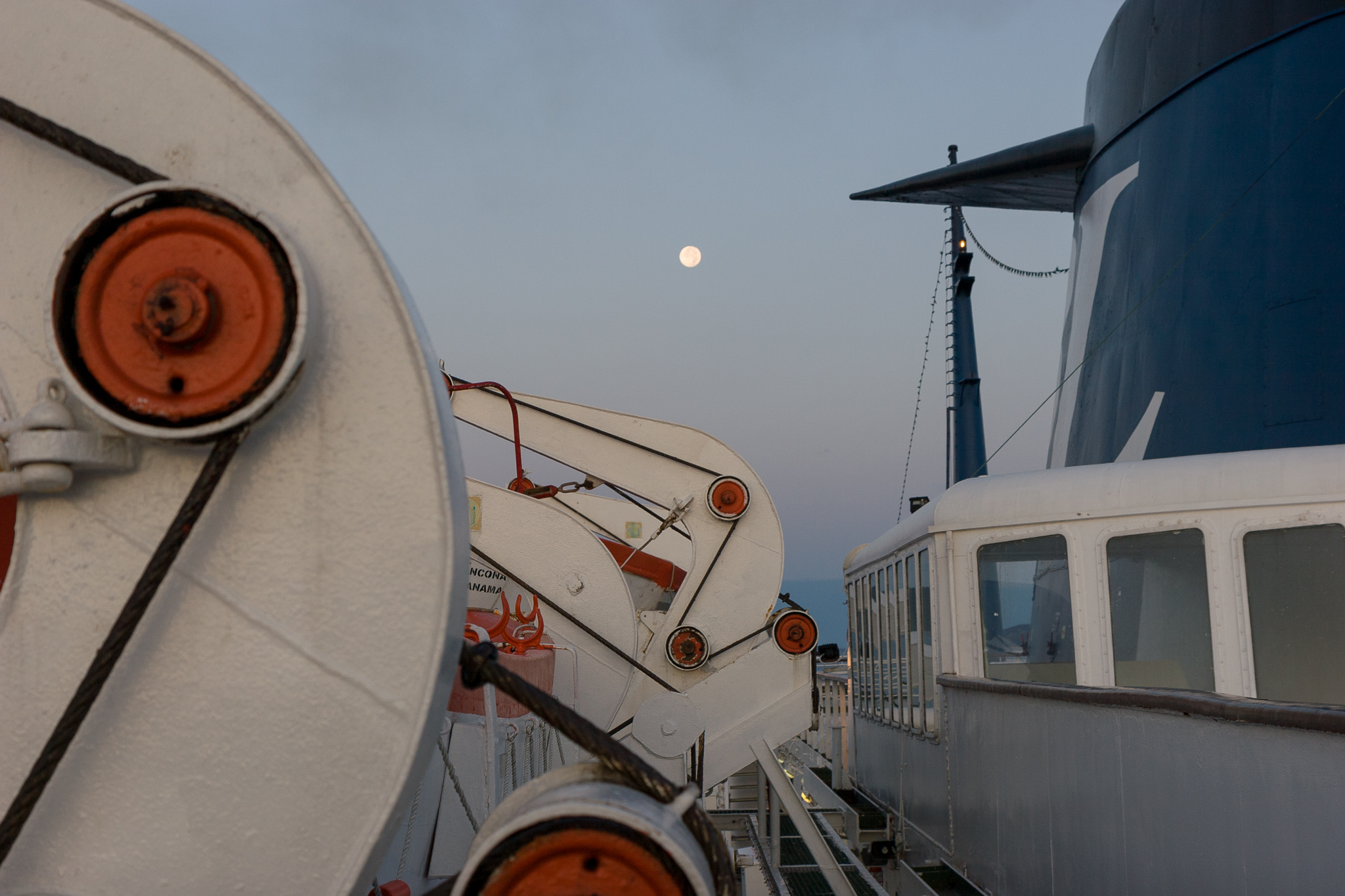 11:44: It's kind of sad when a line of 30 people for the ticket window gets me a ticket faster than the self-serve ticket machine with only 4-5 people in the queue. The poor girl who was in front of me (and who looked oddly at me when I moved out of that line into the ticket window line) is still waiting.
12:44: Sitting comfy in a first-class car which I think has been re-christened 2nd class, but of course I'm worried – too good to be true usually is.
Tonight: a real adventure! (at least by this trip's standards so far) And tomorrow new lands with different cultures, not so Western European. Exciting!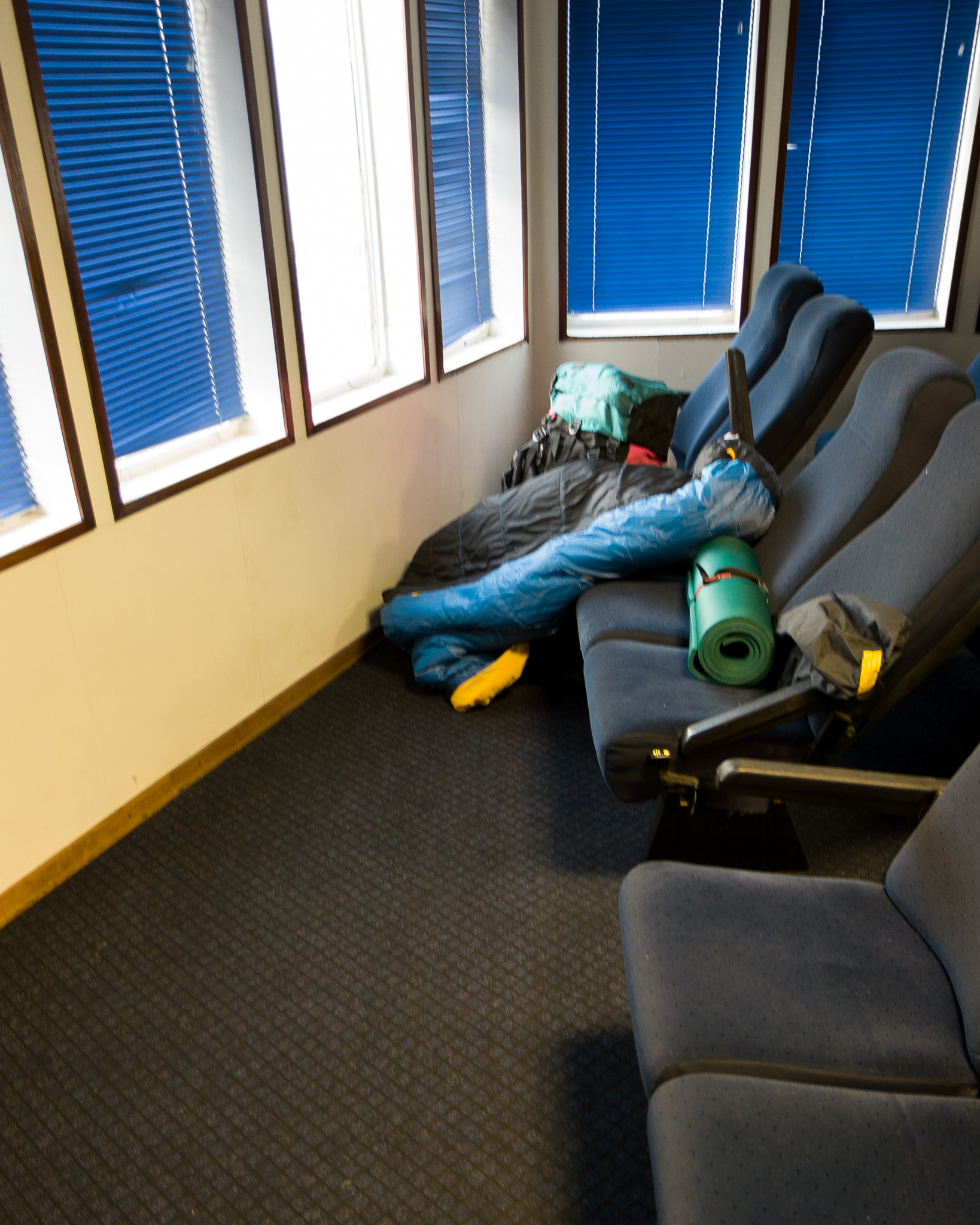 15:18: Waiting on the ferry ticket office to open (I hope) and having lunch at a crappy port-side dive. Pizza Diavola and a big birra.
Would write more but I gotta Split. Heh heh.